Book Online at GoWabi - Anita Clinic
Anita Clinic
Cash, credit card
$$ (Based on Special Rates from our Partners)
THB
242 Plearnary Mall 2Fl, Watcharapol Rd., Ta-raeng, Bang Khen, Bangkok 10220
เจ้าหน้าที่บริการและแนะนำดีมากค่ะ
- Phacharamon
ANITA Clinic located in Plearnary Mall, Watcharapol is the place that helps modern women to empower their beauty to drive career success with sophistication & wisdom.
Terms & Conditions:
• This voucher can be used within 2 month after purchase.
• All purchases and treatments cannot be amended.
• These vouchers cannot be used with other promotions.
• Show your voucher from email or GoWabi app for verification
• Appointment has to be booked in advance. The shop contact details will be available in your "GoWabi's Booking Confirmation email or My Booking page"
Facial
Whitening treatment to brighten & stimulate blood circulation on your facial skin
Lifting Facial Treatment
All Face : Lifting Laser reduces volume, lifts, and tightens skin combined with RF treatment to decrease cheek fat and improve your skin collagen
Anita Clinic
242 Plearnary Mall 2Fl, Watcharapol Rd., Ta-raeng, Bang Khen, Bangkok 10220
Mon 11:00 AM - 08:00 PM
Tue 11:00 AM - 08:00 PM
Wed 11:00 AM - 08:00 PM
Thu 11:00 AM - 08:00 PM
Fri 11:00 AM - 08:00 PM
Sat 11:00 AM - 08:00 PM
Sun 11:00 AM - 08:00 PM
REVIEWS (written by customers after their visit)

---
4.0
เจ้าหน้าที่บริการและแนะนำดีมากค่ะ
Phacharamon

Phacharamon
เจ้าหน้าที่บริการและแนะนำดีมากค่ะ
Ultimate Lifting (All Face) [Flash Sale eVoucher]

Verified Reviews
Visited 24 Feb 2020
People Also Like
Lashury Eyelash Salon
360 reviews
Let's Relax Onsen Thong Lor
2472 reviews
La Zensa Spa
452 reviews
The Cocktail Clinic
1875 reviews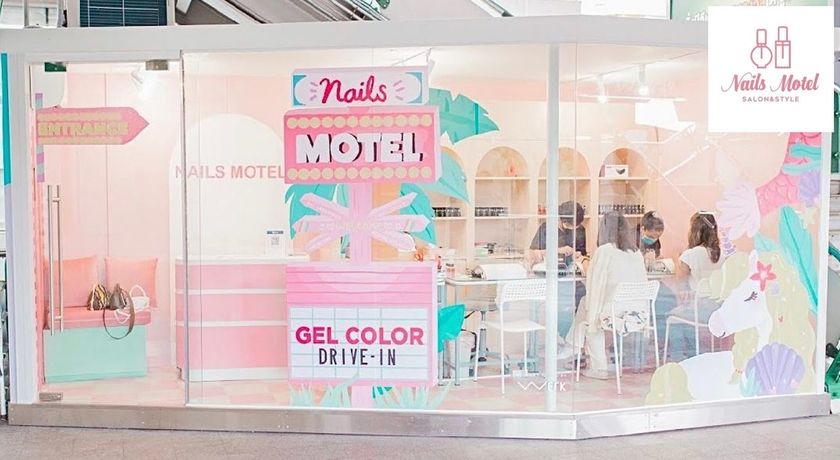 Nails Motel
60 reviews
Anita Clinic
242 Plearnary Mall 2Fl, Watcharapol Rd., Ta-raeng, Bang Khen, Bangkok 10220
MON 11:00 AM - 08:00 PM
TUE 11:00 AM - 08:00 PM
WED 11:00 AM - 08:00 PM
THU 11:00 AM - 08:00 PM
FRI 11:00 AM - 08:00 PM
SAT 11:00 AM - 08:00 PM
SUN 11:00 AM - 08:00 PM
Available Payment Methods
People Also Like
Lashury Eyelash Salon
360 reviews
Let's Relax Onsen Thong Lor
2472 reviews
La Zensa Spa
452 reviews
The Cocktail Clinic
1875 reviews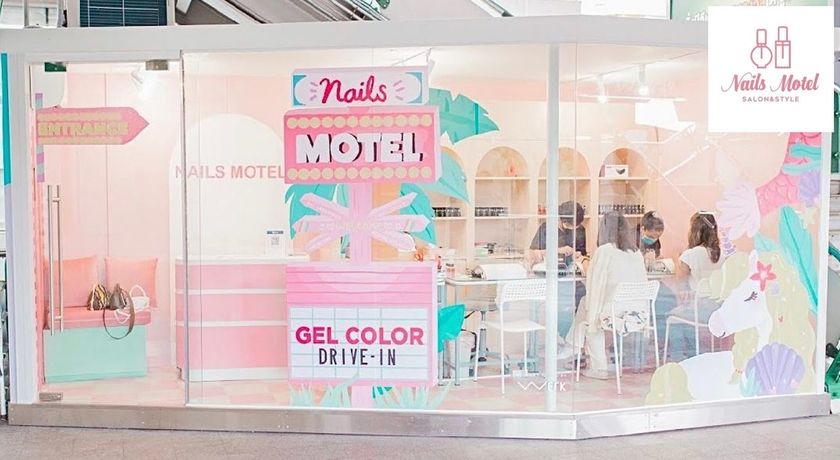 Nails Motel
60 reviews