Book Online at GoWabi - Bangkok Skin & Laser Center (BSL)
Bangkok Skin & Laser Center (BSL)
Cash, credit card
$$ (Based on Special Rates from our Partners)
THB
BTS Saladaeng, MRT Silom Saladaeng Soi 2
BSL Clinic is highly experienced dermatologic clinic for the international care in Bangkok since 2014. It was established by Dr. Anan Sithipolvanichgul who specialized in skin laser and surgery. Patients will be confident with our expert team of doctors from USA (Dr. Wipanee Akarapusit) and UK (Dr. Wutinan Sithipolvanichgul) provide exceptional services. Our technologies import from the USA and meet the high US FDA approved. BSL Clinic is the best in class services and treatments are complied with international standards, aimed at enlightening your and to enhance your confidence and beauty.
Terms & Conditions:
• This voucher can be used within 2 month after purchase.
• All purchases and treatments cannot be amended.
• These vouchers cannot be used with other promotions.
• Show your voucher from email or GoWabi app for verification
• Appointment has to be booked in advance. The shop contact details will be available in your "GoWabi's Booking Confirmation email or My Booking page"
บท็อกซ์
BSL use purified protein that is US FDA-approved (xeo.min, บท็อกซ์) which inhibits a muscle's ability to contract. When injected into the face, it will relax the muscles that cause wrinkles, furrows and lines in the overlying skin. Our dermatologists have a fully personalized approach for each patient and also provide free บท็อกซ์ touch up within 7-14 days, we assure to produce the best treatment results.
** Buy 2 packages A+B = Get FREE บท็อกซ์ for chin wrinkles reduction
Package A บท็อกซ์ UPPER FACE
Injection Areas:
- Forehead line
- Frown line
- Crow's feet
- Bunny line
- Under eyes
Package B LOWER FACE JAWLNE ENHANCEMENT
Injection Areas:
- Enhance & Contour Jawline
- Reduce jowl sagging
- Reduce double chin
- Promote lower face lift
- Prevent future face sagging
Bangkok Skin & Laser Center (BSL)
BTS Saladaeng, MRT Silom Saladaeng Soi 2
Mon 10:00 AM - 08:00 PM
Tue 10:00 AM - 08:00 PM
Wed 10:00 AM - 08:00 PM
Thu 10:00 AM - 08:00 PM
Fri 10:00 AM - 08:00 PM
Sat 10:00 AM - 06:00 PM
Sun 10:00 AM - 06:00 PM
REVIEWS (written by customers after their visit)

---
People Also Like
THE EMPRESSER
225 reviews
Mendel Clinic
1382 reviews
Viva Jiva Spa @ Lancaster Bangkok Hotel
347 reviews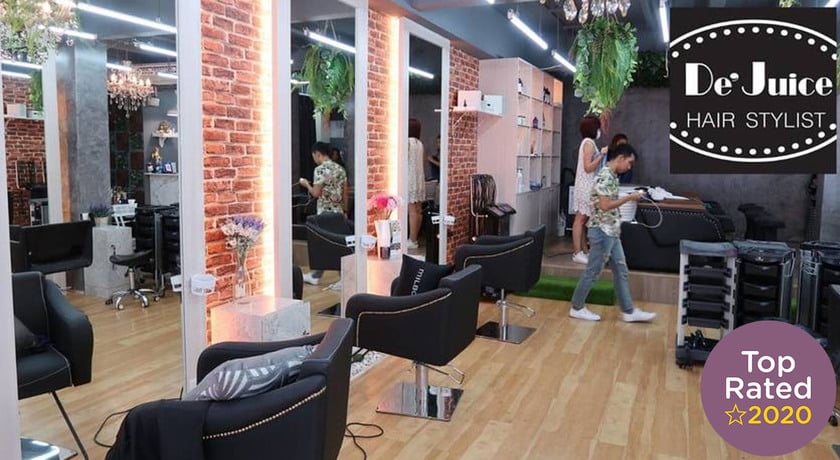 De Juice Hair Stylist
194 reviews
Clarins Skin Spa
54 reviews