Book Online at GoWabi - Cloudnine Nail Bar & Café
Cloudnine Nail Bar & Café
Cash, credit card
$$$
THB
116/9 Soi Sukhumvit 23, Bangkok
Located right in downtown at Sukhumvit 23 near BTS Asoke / MRT Sukhumvit. Let us be your place to hangout with your friends, family, or the loved ones.
Provided you with natural and non toxic color polishes, gel color, nail arts, mani-pedi, and spa. Complimentary drinks are served during pampering session.
Cloudnine Nail Bar & Café
116/9 Soi Sukhumvit 23, Bangkok
Mon 10:00 AM - 08:00 PM
Tue 10:00 AM - 08:00 PM
Wed 10:00 AM - 08:00 PM
Thu 10:00 AM - 08:00 PM
Fri 10:00 AM - 08:00 PM
Sat 10:00 AM - 08:00 PM
Sun 10:00 AM - 08:00 PM
REVIEWS (written by customers after their visit)

---
Yuka Chen
Posted 4 Days ago
Really cute and nice place, the nails lasted a very long time.
Gel Color + Nail Arts (2 fingers) + Glitters (2 fingers)

Verified Reviews
Visited 09/22/2017
Melissa Farnworth
Posted 81 Days ago
5 stars My new favorite nail shop! My gel nails lasted very long. They have massage chairs which are so relaxing while doing your nails, and they offer complimentary drinks from the cafe which are delicious. The owner is really nice and speaks good english. Will definitely come back again!
Gel Color

Verified Reviews
Visited 06/29/2017
Maria Doroshenko
Posted 84 Days ago
Gel colour at Cloudline Nail Bar & Cafe. The place is really nice, they have a beautiful clean coffe shop and a salon, the owner speaks great English, however the nail artist didn't do a good job. There's a lot of space left between cuticle and the gel color, it looks like if I had it on for over a week. Also only when I got home and looked through my booking I realized that they have complimentary drinks, however no one offered even water. Over all the place is really nice and clean, good location, but service could be improved. 3/5 stars
Gel Color + Nail Arts (2 fingers) + Glitters (2 fingers)

Verified Reviews
Visited 08/22/2017
People Also Like
Health Land Ekkamai
5 reviews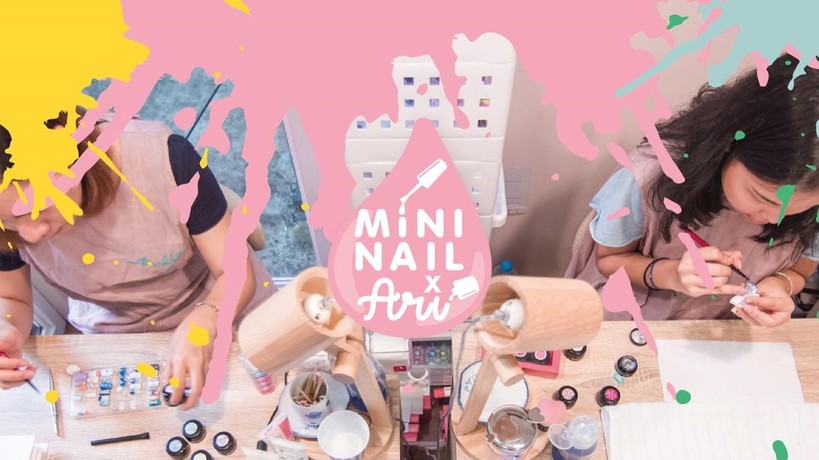 Mininail x Ari
0 reviews
Everyday Clinic
0 reviews
Let's Relax Onsen Thong Lor
59 reviews
Borisud Pure Spa by Mode Sathorn Hotel
33 reviews
Cloudnine Nail Bar & Café
116/9 Soi Sukhumvit 23, Bangkok
MON 10:00 AM - 08:00 PM
TUE 10:00 AM - 08:00 PM
WED 10:00 AM - 08:00 PM
THU 10:00 AM - 08:00 PM
FRI 10:00 AM - 08:00 PM
SAT 10:00 AM - 08:00 PM
SUN 10:00 AM - 08:00 PM
Available Payment Methods
People Also Like
Health Land Ekkamai
5 reviews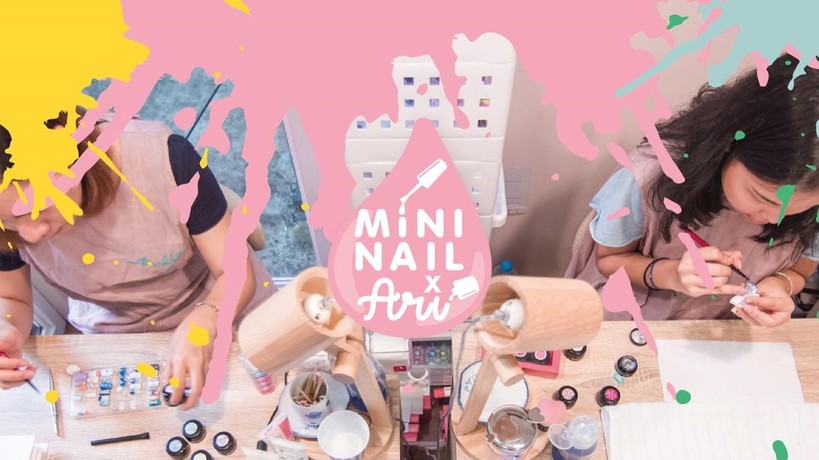 Mininail x Ari
0 reviews
Everyday Clinic
0 reviews
Let's Relax Onsen Thong Lor
59 reviews
Borisud Pure Spa by Mode Sathorn Hotel
33 reviews