 Added to cart successfuly!
Book Online at GoWabi - Create Hair (MBK)
Create Hair (MBK)
Cash, credit card
$$ (Based on Special Rates from our Partners)
THB
5th Floor, MBK Center, 444 Phayathai Rd, Khwaeng Wang Mai, Khet Pathum Wan, Bangkok 10330
พี่ช่างน่ารักตัดผมถูกใจ ร้านสะอาด บริการดี

- Yadapohn

สะอาด ปลอดภัย ตัดสวยถูกใจ

- Norporthor

ใส่ใจบริการดี ประทับใจค่ะ

- Preeyaporn
Hair salon located at MBK. Offers services that are favorable to your choice. Style your hair either by cutting, curling, highlighting, hair detox, or treatments by well-known brands such L'Oréal and Wella.
Hair Treatment
✅ Earn up to ฿74 Cashback!
This service is 50 minutes long.
Hair nourish/repair to make hair shiny, volumized and easy to set by L'Oréal products
✅ Earn up to ฿100 Cashback!
Adding dimension to hair and making it stand out by highlighting with Super-V products.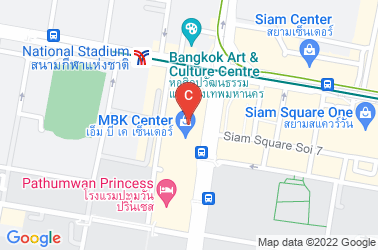 Create Hair (MBK)
5th Floor, MBK Center, 444 Phayathai Rd, Khwaeng Wang Mai, Khet Pathum Wan, Bangkok 10330
Mon 10:30 AM - 08:30 PM
Tue 10:30 AM - 08:30 PM
Wed 10:30 AM - 08:30 PM
Thu 10:30 AM - 08:30 PM
Fri 10:30 AM - 08:30 PM
Sat 10:30 AM - 08:30 PM
Sun 10:30 AM - 08:30 PM
REVIEWS (written by customers after their visit)

---
5.0
พี่ช่างน่ารักตัดผมถูกใจ ร้านสะอาด บริการดี
Yadapohn
Yadapohn
พี่ช่างน่ารักตัดผมถูกใจ ร้านสะอาด บริการดี

Verified Reviews
Visited 17 Jun 2021
5.0
สะอาด ปลอดภัย ตัดสวยถูกใจ
Norporthor
Norporthor
สะอาด ปลอดภัย ตัดสวยถูกใจ

Verified Reviews
Visited 10 Jun 2021
5.0
ใส่ใจบริการดี ประทับใจค่ะ
Preeyaporn
Preeyaporn
ใส่ใจบริการดี ประทับใจค่ะ

Verified Reviews
Visited 13 Mar 2021
4.0
Ricky was a good stylist
Ayumi

Ayumi
Ricky was a good stylist

Verified Reviews
Visited 01 Jun 2021
4.5
ร้านสะอาด พนักงานยิ้มแย้ม แต่ทรงผมที่ได้ไม่เหมือนกับแบบที่ให้ตัดค่ะ
Rinrapee

Rinrapee
ร้านสะอาด พนักงานยิ้มแย้ม แต่ทรงผมที่ได้ไม่เหมือนกับแบบที่ให้ตัดค่ะ

Verified Reviews
Visited 24 May 2021
5.0
บริการดี เซตเป็นทรงสวย
พรปวีณ์

พรปวีณ์
บริการดี เซตเป็นทรงสวย

Verified Reviews
Visited 19 May 2021
5.0
บริการดีค่ะ ออกมาเป็นทรงสวย แชมพูหอมมาก
พรปวีณ์

พรปวีณ์
บริการดีค่ะ ออกมาเป็นทรงสวย แชมพูหอมมาก

Verified Reviews
Visited 19 May 2021
5.0
ตัดผมละเอียดมากค่ะ ทำดีมากกกก ชอบมากๆเลยค่ะ ราคาถูกเดินทางง่าย เป็นร้านประจำร้านต่อไปของเราแน่นอนค้าบ
Thanaporn

Thanaporn
ตัดผมละเอียดมากค่ะ ทำดีมากกกก ชอบมากๆเลยค่ะ ราคาถูกเดินทางง่าย เป็นร้านประจำร้านต่อไปของเราแน่นอนค้าบ

Verified Reviews
Visited 20 May 2021
2.25
The staff was too rough and washed my hair with hot water till the end
Spedayy
Spedayy
The staff was too rough and washed my hair with hot water till the end. My hair felt kinda rough and damaged

Verified Reviews
Visited 12 May 2021
5.0
Very attentive to detail
Saharat

Saharat
Very attentive to detail

Verified Reviews
Visited 08 May 2021
People Also Like
PANPURI WELLNESS
4492 reviews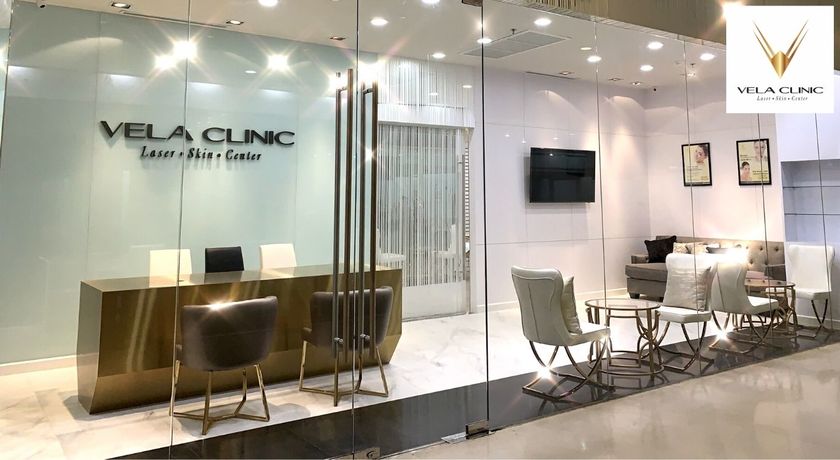 Vela Clinic
237 reviews
SO/ SPA at SO/ Bangkok
786 reviews
KIHS Clinic
2843 reviews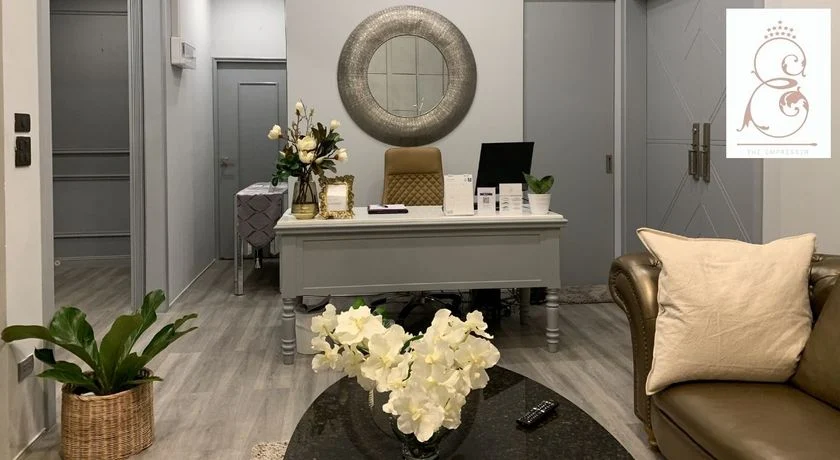 The Empresser (Lash & Brow)
418 reviews