Book Online at GoWabi - DK Clinic
DK Clinic
Cash, credit card
$$$
THB
Park Avenue 126/4, Sukhumvit 63, Klongton Nua, Watthana, Bangkok 10110
DK Clinic, we are the dear friend of all beauties. Our professionals and staff, along with our high-tech equipment, are ready to serve you. We are an all-in-one clinic providing varieties of treatment and face shape adjustment services to bring the true beauty to our precious customers. We are located near BTS station in Ekkamai area and also have parking lots available.
Terms & Conditions:
• This voucher can be used within 2 months after purchase.
• All purchases and treatments cannot be amended.
• These vouchers cannot be used with other promotions.
• Show your voucher from email or GoWabi app for verification
• Appointment has to be booked in advance. The shop contact details will be available in your "GoWabi's Booking Confirmation email or My Booking page"
Facial Treatments
Vitamin White + 5 Steps Facial Treatment:
• Vitamin white - Apply whitening vitamin 10 ml.
• 5 Steps Facial Treatment - Rejuvenating in 5 steps
1. Cooling LED - Light therapy to heal dull-looking skin
2.Vitamin C Mask - Reduce freckles and dark spots
3.Ozone - Minimize pores, Add vitamins, Soften the skin
4.Cyro Electro - Moisturize, Stimulate collagen, Strengthen and whiten the skin
5.Gold Mask - Reduce irritation and wrinkles, Tighten the skin
5 steps Acne treatment - Reduce excessive oily skin , remove blackheads and inflammatory acne
1) Hot ozone - Open pores in order to remove blackheads
2) Comedone extractor
3) Injection inflamatory acne
4) Mask acne - Minimize pores , reduce acne
5) Intense pulse light in acne mode
HIFU
New way to do facelift and burn fats by applying Ultrasound waves. The therapy stimulates collagen production lasting up to 6 weeks and yields the immediate effects with no scars and no need to recuperate.
New alternative for you to lift up your face shape by using Ultrasound waves. HIFU 4D also boosts your collagen generation and lasts for 6 weeks. See the results immediately. No scars. No need to recuperate
IV Therapy
IV Fluid with multivitamin 120 ml
• Brightening skin
• Anti-oxidant
• Refreashment
• Reduce stress
• Improve immune system
IV vitamin C 1 g with 0.9%NSS with in 20 ml

- increase collagen synthesis
- Improve skin texture
- Improve immune system
- Antioxidant
Laser Hair Removal
IPL Underarm Treatment Laser uses a light therapy to treat unwanted hair and reduce wrinkles to reveal your true smooth skin. Moreover, the treatment reduces body odour and sweat production as well as whitening your underarm skin.
Mesotherapy
บอกลาไขมันส่วนเกิน สลายไขมันแก้ม เหนียง ต้นขา ต้นแขนหน้าท้อง และยกกระชับผิว ลดอาการบวมน้ำ ช่วยขับสารพิษระบายของเสียในร่างกาย
1. Meso formula - Applying extracts from natural stem call to whiten and smoothen your facial skin
2. Nano light Red 20 min - Using the light to stimulate collagen production and further boosting absorption after had applied the Meso
DK Clinic
Park Avenue 126/4, Sukhumvit 63, Klongton Nua, Watthana, Bangkok 10110
Tue 01:00 PM - 08:00 PM
Wed 01:00 PM - 08:00 PM
Thu 01:00 PM - 08:00 PM
Fri 01:00 PM - 08:00 PM
Sat 01:00 PM - 08:00 PM
Sun 01:00 PM - 08:00 PM
REVIEWS (written by customers after their visit)

---

Vincentia
Love it but I am not sure about the result. The staffs are friendly.

Verified Reviews
Visited 29 Sep 2019
Pornpotchana
บริการดีคะ แต่ร้านเปิดบ่ายๆ เย็นๆ หายากพอควร เลยนั่งBTS ไปเอกมัย นึกว่าเดินใกล้ เดินอีก กิโล กว่า ไปเอกมัย 10-12 พาลูกชายไปรักษาสิว ติดตรงสถานที่ไม่สะดวกจะมาบ่อยๆ บริการดี รวดเร็ว ไม่ต้องรอคิวนาน

Verified Reviews
Visited 29 Sep 2019
Nudruja
K. Fon doing the 'Acne Nano Light' was very attentive and took much care getting rid of my acne. Would definitely recommend.

Verified Reviews
Visited 17 Sep 2019

Nita
I really like the treatment. It's better than what I expected before. I don't have to queue and the treatment finish on time. Will definitely come again. Thank You.

Verified Reviews
Visited 02 Jan 2020

Chaerin
ไม่ได้เจ็บอย่างคิดค่ะ มือเบา ดูแลดีมากค่ะ ชอบค่ะ :)

Verified Reviews
Visited 10 Sep 2019

Chaerin
Very nice service and all the staffs are friendly :) ชอบค่ะ เป็นกันเอง

Verified Reviews
Visited 10 Sep 2019
Theo
Staffs are nice. They can open shop from 11h.30am if you call to book im advance. Clinic is small.

Verified Reviews
Visited 08 Sep 2019
Theo
The place is small and located on second floor of under renovated building. Service is good and easy to book. Their treatment is okay.

Verified Reviews
Visited 08 Sep 2019

Vichelle
It was a good experience. Although the clinic is renovating. Price was good

Verified Reviews
Visited 03 Sep 2019

Vichelle
It was a good experience. Although the clinic is renovating. Price was good

Verified Reviews
Visited 03 Sep 2019
People Also Like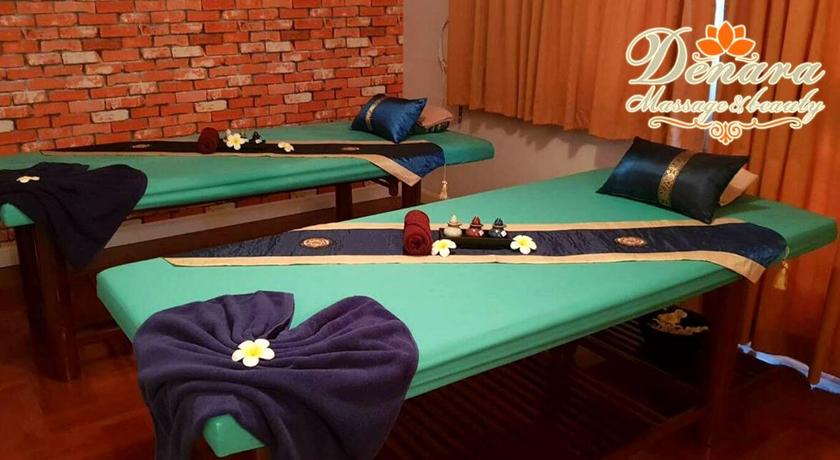 Denara Massage & Beauty
8 reviews
Papalashzie
8 reviews
The Zapp Clinic
26 reviews
Mandarin Ginger Spa
31 reviews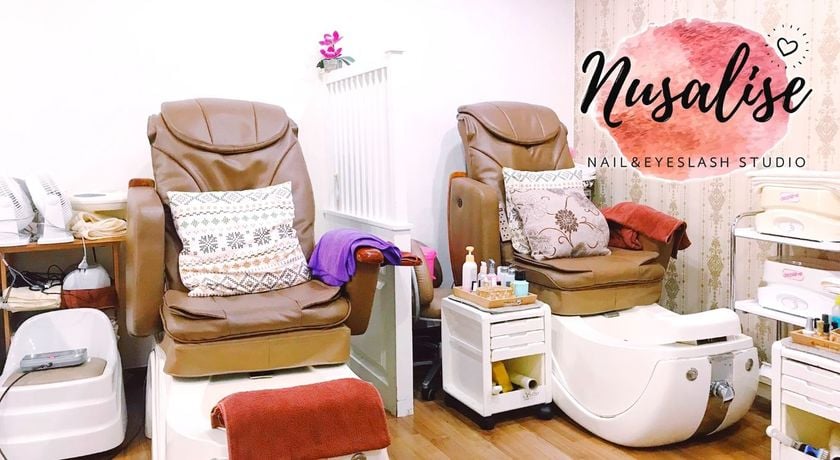 Nusalise Nail (Terminal21 Branch)
5 reviews
DK Clinic
Park Avenue 126/4, Sukhumvit 63, Klongton Nua, Watthana, Bangkok 10110
TUE 01:00 PM - 08:00 PM
WED 01:00 PM - 08:00 PM
THU 01:00 PM - 08:00 PM
FRI 01:00 PM - 08:00 PM
SAT 01:00 PM - 08:00 PM
SUN 01:00 PM - 08:00 PM
Available Payment Methods
People Also Like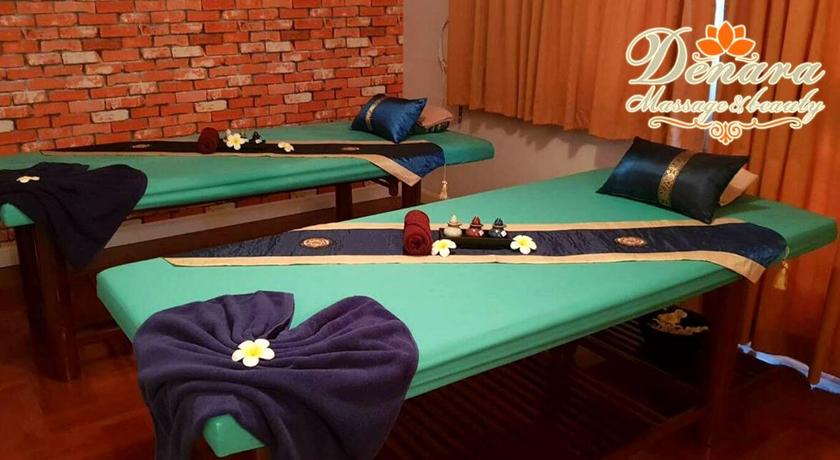 Denara Massage & Beauty
8 reviews
Papalashzie
8 reviews
The Zapp Clinic
26 reviews
Mandarin Ginger Spa
31 reviews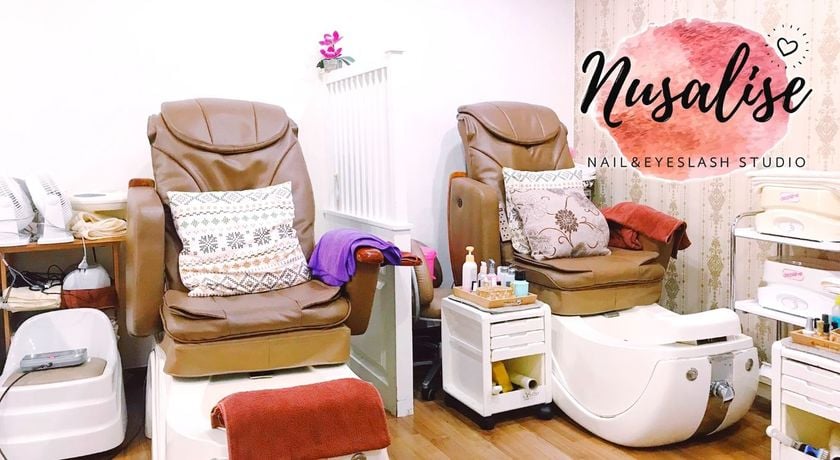 Nusalise Nail (Terminal21 Branch)
5 reviews