Book Online at GoWabi - DoctorVIP
DoctorVIP
Cash, credit card
$$ (Based on Special Rates from our Partners)
THB
Siam Paragon 3rd Floor Zone North Rama I Rd, Pathum Wan, Pathum Wan District, Bangkok 10330
หมอพูดจาดี แต่มือหนักไปหน่อยค่า

- Tangkwa

+1

ร้านหายากครับ เพราะชื่อร้านไม่ใช่ชื่อนี้ คุณหม

- Pacharapon

+1

ร้านสะอาด บริการดีค่ะ

- Jomm

+1
Manage every step by professional specialists to provide effective, promptitude and palpable. We work with our sincerity, Minding every detail. We have all high- quality products, FDA quality.That's a very good deal ! Variety of good beauty services such as บท็อกซ์, Treating acne's technique,Wrinkle reduction,MADE , MESO and etc. Easy to take the Skytrain, away from BTS Siam Station estimated time 5 mins. Doctor VIP Book now! to receive special prices and discounts for treatment programs and etc. Read our customer reviews, Menu ,Price and Special promotion from this following below.
Terms & Conditions:
• This voucher can be used within 2 month after purchase.
• All purchases and treatments cannot be amended.
• These vouchers cannot be used with other promotions.
• Show your voucher from email or GoWabi app for verification
• Appointment has to be booked in advance. The shop contact details will be available in your "GoWabi's Booking Confirmation email or My Booking page"
DoctorVIP
Siam Paragon 3rd Floor Zone North Rama I Rd, Pathum Wan, Pathum Wan District, Bangkok 10330
Tue 11:00 AM - 08:00 PM
Wed 11:00 AM - 08:00 PM
Thu 11:00 AM - 08:00 PM
Sat 11:00 AM - 08:00 PM
REVIEWS (written by customers after their visit)

---
5.0
หมอพูดจาดี แต่มือหนักไปหน่อยค่า
Tangkwa
Tangkwa
หมอพูดจาดี แต่มือหนักไปหน่อยค่า
+1
Meso Blink (2 needles)

Verified Reviews
Visited 18 Mar 2020
3.0
ร้านหายากครับ เพราะชื่อร้านไม่ใช่ชื่อนี้ คุณหมอเข้าแค่บางวัน แนะนำให้จองก่อนครับ
Pacharapon
Pacharapon
ร้านหายากครับ เพราะชื่อร้านไม่ใช่ชื่อนี้ คุณหมอเข้าแค่บางวัน แนะนำให้จองก่อนครับ
+1
Meso Blink (2 needles)

Verified Reviews
Visited 17 Mar 2020
5.0
ร้านสะอาด บริการดีค่ะ
Jomm
Jomm
ร้านสะอาด บริการดีค่ะ
+1
Meso Blink (2 needles)

Verified Reviews
Visited 11 Mar 2020
5.0
หน้าใสขึ้นเห็นได้ชัดเลยค่ะ
กรองกมล

กรองกมล
หน้าใสขึ้นเห็นได้ชัดเลยค่ะ
+1
Meso Blink (2 needles)

Verified Reviews
Visited 23 Feb 2020
5.0
คุณหมอน่ารัก ฉีดไม่เจ็บเลยค่ะ
Tanya

Tanya
คุณหมอน่ารัก ฉีดไม่เจ็บเลยค่ะ
Meso Fat VIP [Flash Sale eVoucher]

Verified Reviews
Visited 20 Oct 2020
2.5
ร้านหายากแถมคนที่มาทำไม่ใช่หมอเป็นคนที่นั่งหน้ารีเซฟชั่น งง และไม่รู้ว่าได้ผลมั้ย ครั้งเดียวพอ
Rungtiva

Rungtiva
ร้านหายากแถมคนที่มาทำไม่ใช่หมอเป็นคนที่นั่งหน้ารีเซฟชั่น งง และไม่รู้ว่าได้ผลมั้ย ครั้งเดียวพอ
Meso Blink (2 needles) [Flash Sale eVoucher]

Verified Reviews
Visited 18 Jul 2020
5.0
ดีมากค่ะ หมอมือเบามาก
Jib
Jib
ดีมากค่ะ หมอมือเบามาก
Meso Blink (2 needles) [Flash Sale eVoucher]

Verified Reviews
Visited 08 Jul 2020
5.0
ดีมากคะ มือเบา เพลินๆดี
Meso Blink (2 needles)

Verified Reviews
Visited 01 Jul 2020
5.0
ร้านสะอาด พนักงานบริการดี คุณหมอน่ารักค่ะ
Sawita
Sawita
ร้านสะอาด พนักงานบริการดี คุณหมอน่ารักค่ะ
Meso Blink (2 needles)

Verified Reviews
Visited 27 Jun 2020
5.0
บริการดี คุณหมอน่ารักค่ะ
Gink
Gink
บริการดี คุณหมอน่ารักค่ะ
Meso Blink (2 Needles) [Flash Sale eVoucher]

Verified Reviews
Visited 27 Jun 2020
People Also Like
Lashury Eyelash Salon
353 reviews
Let's Relax Onsen Thong Lor
2433 reviews
La Zensa Spa
442 reviews
The Cocktail Clinic
1838 reviews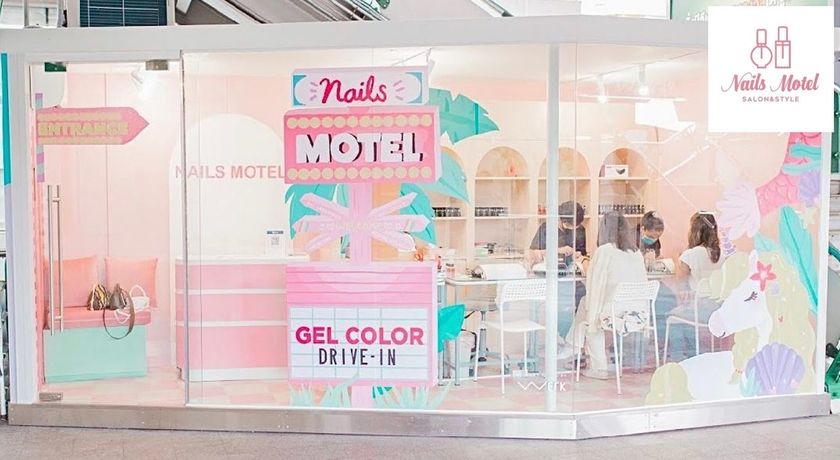 Nails Motel
51 reviews
DoctorVIP
Siam Paragon 3rd Floor Zone North Rama I Rd, Pathum Wan, Pathum Wan District, Bangkok 10330
TUE 11:00 AM - 08:00 PM
WED 11:00 AM - 08:00 PM
THU 11:00 AM - 08:00 PM
SAT 11:00 AM - 08:00 PM
Available Payment Methods
People Also Like
Lashury Eyelash Salon
353 reviews
Let's Relax Onsen Thong Lor
2433 reviews
La Zensa Spa
442 reviews
The Cocktail Clinic
1838 reviews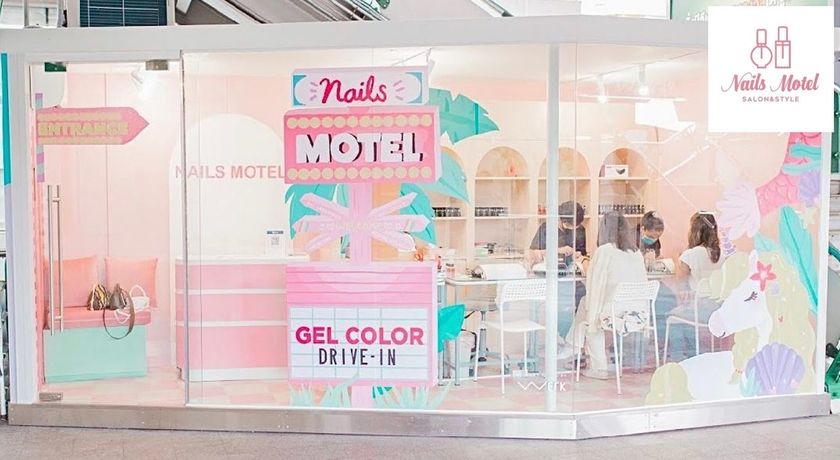 Nails Motel
51 reviews