Book Online at GoWabi - Fah Lanna Spa @Nimman
Fah Lanna Spa @Nimman
Cash, credit card
$$ (Based on Special Rates from our Partners)
THB
4/1 Soi 15 Nimmanhaemin Road, Suthep, A. Muang, Chiang Mai
As soon as you walk past the new branch of Fah Lanna Spa at Nimmanhaemin Soi 15, you will see a design that is so unique and different from anything you have ever seen before. True to our motto, we are inspired by nature and want to use natural materials, creating a serene and beautiful environment by using traditional and natural materials. Large curved and wavy roofs made entirely from bamboo remind you of natural waves and flowing motions. Round windows in white-washed walls, the lush green garden with working water wheel in a pond and the use of all-natural colours and materials instantly transport you away from the hustle and bustle of the busy Nimman neighbourhood. Stepping through the gates is like stepping into an enchanted world, leaving you wanting to explore and immerse yourself into this magnificent space.

Terms & Conditions:
• This voucher can be used within 6 months after purchase.
• All purchases and treatments cannot be amended.
• These vouchers cannot be used with other promotions.
• Show your voucher from email or GoWabi app for verification
• Appointment has to be booked in advance. The shop contact details will be available in your "GoWabi's Booking Confirmation email or My Booking page"
Featured Services
A gentle and soothing massage using essential oils to cleanse and freshen your skin. The use of essential oils promotes healing, well-being and relaxation.
Aroma Oil Massage
A soothing and relaxing massage with heated oil that reduces tension of the muscles and helps to tone and condition them.
Bath
Let your muscles relax as you soak in our golden herb infused bath.
Body Mask
A mask infused with herb and plant extracts applied to your body to detoxify the skin, leaving it feel fresher, softer and smoother.
Body Massage
A soothing and relaxing body massage using moisturizing body cream leaving your skin nourished and soft. Skin is able to absorb cream better than oil and leaves the body less greasy.
Aloe Vera is a rich source of amino acids, vitamins A, C, F, B, and Vitamin B12. We especially recommend it for sunburns.
Tok Sen is an northern Thai Massage only found in Chiang Mai. It clears blocked energy be gentry tapping a wooden instrument on the meridian lines to work deeply through tissue and muscles. It relieves muscle aches and pains, clears block energy, help poor circulation and nerve problems.
Body Scrub
This natural body scrub removes dead skin cells, oils and toxins that the skin does not allow to pass through. It stimulates the skin and improves circulation which has a positive effect on the body's immune system. Your skin will feel replenished, soft and smooth.
Facial Treatment
This five step facial treatment consists of cleansing the skin, a gentle natural scrub, a facial massage, a natural mask, and a natural moisturizing treatment. It cleans and revitalizes your skin leaving it fresh, smooth and glowing.
Foot Massage
A scrub that removes dead and hard skin leaving your feet soft and smooth.
- Foot Scrub 60 min.
- Reflexology Foot Massage 60 min.
- Reflexology Foot Massage 60 min.
- Thai Massage 60 min.
Foot Reflexology
This natural healing therapy promotes the body's own healing process by stimulating corresponding body-zones on your feet.
- Reflexology Foot Massage 60 min.
- Aromatherapy Oil Massage 60 min.
Fah Lanna Spa @Nimman
4/1 Soi 15 Nimmanhaemin Road, Suthep, A. Muang, Chiang Mai
Mon 12:00 PM - 09:00 PM
Tue 12:00 PM - 09:00 PM
Wed 12:00 PM - 09:00 PM
Thu 12:00 PM - 09:00 PM
Fri 12:00 PM - 09:00 PM
Sat 12:00 PM - 09:00 PM
Sun 12:00 PM - 09:00 PM
REVIEWS (written by customers after their visit)

---
People Also Like
THE EMPRESSER
211 reviews
Mendel Clinic
1282 reviews
Viva Jiva Spa @ Lancaster Bangkok Hotel
347 reviews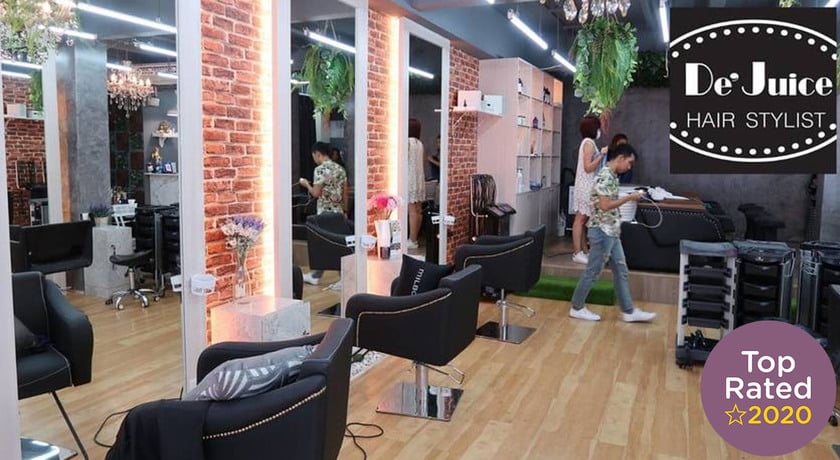 De Juice Hair Stylist
194 reviews
Clarins Skin Spa
54 reviews