Book Online at GoWabi - Genesis Klinik
Genesis Klinik
Cash, credit card
$$ (Based on Special Rates from our Partners)
THB
287 Liberty Square Building, 1st floor, Silom Road, Silom, Bangrak, Bangkok 10500
คุณหมอเลเซอร์ละเอียดมาก พนักงานต้อนรับอย่างดี

- รภิญา

บริการรวดเร็ว ไม่รอนาน คลีนิคสะอาด ดูทันสมัย

- Proud

The place and the staff are nice. This is my s

- Pailin
GENESIS KLINIK, World Class Aesthetic Laser Institute or Hi-end Beauty Institute, a new phenomenon of skin care, body, chic skin clinic in the heart of Silom, Bangkok.
GENESIS KLINIK offers the best medical services with the latest technology with tools imported from the United States, Germany and Israel by a team of medical skin experts in beauty lasers and cosmetic surgery from leading hospitals in Thailand. In addition, Genesis has been voted as 1 in 2 clinics / the best skin hospitals in Thailand.
GENESIS KLINIK is a beauty clinic. Skin and laser skin care services, บท็อกซ์, laser hair removal for over 8 years serving both Thai and foreigners. There are a variety of services, from laser armpit hair removal, laser hair removal, laser skin treatment, laser for wrinkles, freckles, blemishes, acne, bikini and many more.
GENESIS KLINIK is located on Silom on the 1st floor of the Liberty Square Building (Silom Road - the entrance of Convent Road). BTS-Sala Daeng Station and MRT-Silom Station
Book Genesis Klinik online now to get special discounts on Laser and treatment, hair removal, treatment, underarm laser, underarm removal and other services. Read about Genesis Klinik review from other customers who have left a review. Full menu and prices with promotion and special discount.
Terms & Conditions:
• The maximum voucher available to buy is 2 per person in one package. You cannot use the vouchers in the same package. You cannot purchase the same package twice.
• Promotions for 1 time is valid only for 1 month and promotion 3 times is valid within 3 months from the first time the service is used.
• All purchases and treatments are non-refundable and cannot be amended.
• The package is not transferable once the service has been used.
• Hair removal services can only be used once a month.
• Please show voucher through email or GoWabi application at the shop before your service to collect voucher details and for verification
• These promotions are valid only when booking through GoWabi.
• These promotions are for advanced booking if you want to make an appointment please contact us through 02-6312030, 092-4501777
• Opening hours are Monday – Saturday 11:30 – 20:00 (last booking is at 19:00)
Genesis Klinik
287 Liberty Square Building, 1st floor, Silom Road, Silom, Bangrak, Bangkok 10500
Mon 11:00 AM - 08:00 PM
Tue 11:00 AM - 08:00 PM
Wed 11:00 AM - 08:00 PM
Thu 11:00 AM - 08:00 PM
Fri 11:00 AM - 08:00 PM
Sat 11:00 AM - 08:00 PM
REVIEWS (written by customers after their visit)

---
5.0
ประทับใจค่ะ ตั้งแต่พนักงานต้อนรับหน้าเคาน์เตอร์ จนถึงคุณหมอเลยค่ะ พูดจาดี บริการดี ให้คำแนะนำดี 10เต็ม10เลยค่ะ
Katie
Katie
ประทับใจค่ะ ตั้งแต่พนักงานต้อนรับหน้าเคาน์เตอร์ จนถึงคุณหมอเลยค่ะ พูดจาดี บริการดี ให้คำแนะนำดี 10เต็ม10เลยค่ะ

Verified Reviews
Visited 28 Nov 2018
5.0
Underarm gentle yag 3 times
Liubov

Liubov
Underarm gentle yag 3 times. 5 stars. Awesome service and good result.

Verified Reviews
Visited 11 Oct 2018
5.0
ดีเลิศมากกกก คุณหมอเป็นคนทำให้เอง ใส่ใจทุกรายละเอียด
Wipawee
Wipawee
ดีเลิศมากกกก คุณหมอเป็นคนทำให้เอง ใส่ใจทุกรายละเอียด

Verified Reviews
Visited 17 Sep 2018
5.0
บริการดีและรวดเร็ว ได้ทำตามเวลานัด หลังทำขนขึ้นน้อยลงมากค่ะ
Mookda

Mookda
บริการดีและรวดเร็ว ได้ทำตามเวลานัด หลังทำขนขึ้นน้อยลงมากค่ะ

Verified Reviews
Visited 04 Jul 2018
4.5
เดินทางสะดวก พนักงานสุภาพ ใช้โปรโมชั่นแล้วคุ้มค่าดีค่ะ
Kiin
Kiin
เดินทางสะดวก พนักงานสุภาพ ใช้โปรโมชั่นแล้วคุ้มค่าดีค่ะ

Verified Reviews
Visited 25 Oct 2017
5.0
บริการดีเยี่ยม เดินทางสะดวก เอาไป 5 คะแนนเลยค่ะ
Pairin

Pairin
บริการดีเยี่ยม เดินทางสะดวก เอาไป 5 คะแนนเลยค่ะ

Verified Reviews
Visited 28 Oct 2017
4.25
Laser รักแร้สองข้างรวมกันไม่เกิน 5 นาที ไม่รู้อันนี้คือ ปกติหรือเปล่าค่ะ เพราะทำครั้งแรก รวมๆแล้ว หมอก็น่ารัก บริการดีค่ะ แต่เรื่องคุณภาพ อาจจะต้องรอดูผลครั้งถัดๆไป ว่าได้ผลจริงมั้ย หลังจาดเลเซอร์เสร็จ จะมีค่ายา 100 บาท เป็นครีมทาหลังจาก Laser เพื่อลดการแสบคัน
Rachaya

Rachaya
Laser รักแร้สองข้างรวมกันไม่เกิน 5 นาที ไม่รู้อันนี้คือ ปกติหรือเปล่าค่ะ เพราะทำครั้งแรก รวมๆแล้ว หมอก็น่ารัก บริการดีค่ะ แต่เรื่องคุณภาพ อาจจะต้องรอดูผลครั้งถัดๆไป ว่าได้ผลจริงมั้ย หลังจาดเลเซอร์เสร็จ จะมีค่ายา 100 บาท เป็นครีมทาหลังจาก Laser เพื่อลดการแสบคัน

Verified Reviews
Visited 28 Oct 2017
People Also Like
Lashury Eyelash Salon
360 reviews
Let's Relax Onsen Thong Lor
2468 reviews
La Zensa Spa
447 reviews
The Cocktail Clinic
1863 reviews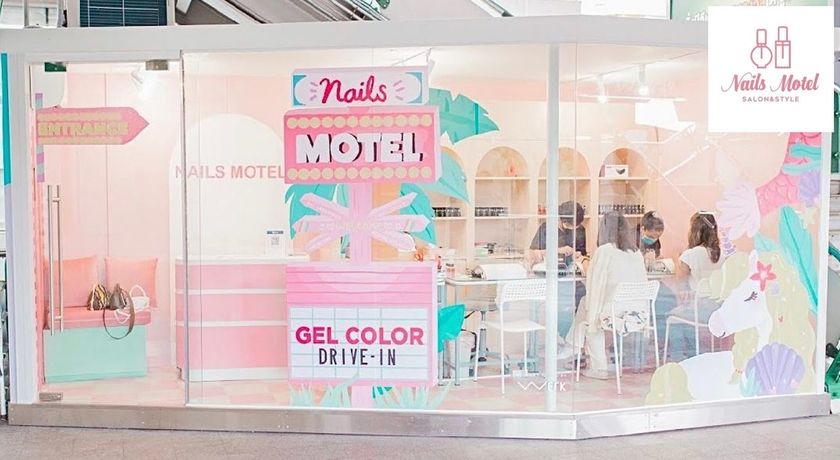 Nails Motel
60 reviews
Genesis Klinik
287 Liberty Square Building, 1st floor, Silom Road, Silom, Bangrak, Bangkok 10500
MON 11:00 AM - 08:00 PM
TUE 11:00 AM - 08:00 PM
WED 11:00 AM - 08:00 PM
THU 11:00 AM - 08:00 PM
FRI 11:00 AM - 08:00 PM
SAT 11:00 AM - 08:00 PM
Available Payment Methods
People Also Like
Lashury Eyelash Salon
360 reviews
Let's Relax Onsen Thong Lor
2468 reviews
La Zensa Spa
447 reviews
The Cocktail Clinic
1863 reviews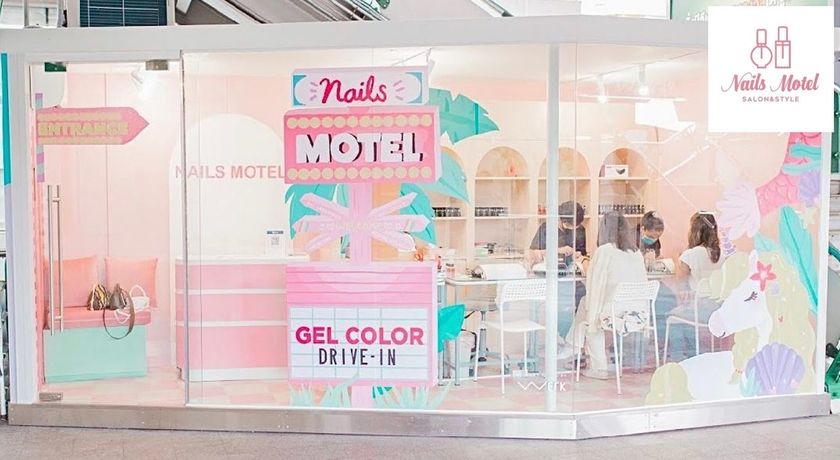 Nails Motel
60 reviews