Book Online at GoWabi - Glam Lab
Glam Lab
Cash, credit card
$$$
THB
116/9 Sukhumvit Road Khwaeng Khlong Toei Nuea, Khet Watthana, Bangkok 10110
Glam lab is located in Sukhumvit 23, Asok. With comfy atmosphere, our shop services you with high-quality equipment and experienced professionals. We offer a wide range of beauty services including keratin lash lift (YUMI brand) and eyelash extension (classic and volume lash techniques). We are only 500 meters far from BTS (Asok station) and MRT (Sukhumvit station).
Book Glam Lab online now to get special discounts on eyelash extension and other services. Read Glam Lab reviews from other customers who have left a review. See full menu, prices with promotions and special discounts.
Terms & Conditions:
• This voucher can be used within 2 month after purchase.
• All purchases and treatments cannot be amended.
• These vouchers cannot be used with other promotions.
• Show your voucher from email or GoWabi app for verification
• Appointment has to be booked in advance. The shop contact details will be available in your "GoWabi's Booking Confirmation email or My Booking page"
Eyelash Extension
The technique of applying a bouquet of lashes to 1 natural lash by using Premium Fiber lashes with thickness only 0.07mm and mixing a variety of lengths. A bouquet of lashes contains 3-5 lashes.
Eyelash Lifting
What is YUMI LASHES?
- Not an eyelash extension
- Not a normal eye lash treatment that only curls your eyelash
YUMI LASHES is a new innovation from France, called Keratin Lash Lift loaded with benefits:
• Eyelash lift (from root to tip), bigger and fresher looking eyes
• Curl your eyelashes with a natural look
• Thicker look
• Longer lashes with a sense of more volume
• Great results with all types of eye lashes
• Keratin will coat and nurture your eye lashes for a long lasting, healthy eye lash
Our Lash Lift treatment from YUMI LASHES, includes 4 steps in 1 treatment:
• Lash Lift: lift your eyelashes from root to tip
• Lash Tint: dye your eyelashes
• Lash Nourishment: nourish your eyelashes
• Anti-Aging Treatment: under-eye treatment
Keratin Lash Lift can last for 8-12 weeks
YUMI LASHES products are based on keratin with a secret formula
• Premium class product, highest quality, 100% made in France
• Safe for using around eye area
• Approved by FDA, both in Thailand and internationally
• No allergy effects from the treatment
• No dangerous substances included
• Formaldehyde free
• Paraben free
• Hypoallergenic
• Not causing fall and damage to your eyelashes
• Can apply eye make-up as usual, in case of using mascara it will give you even longer, thicker and bigger looking eyes
• Original brand of lash lift has been existing in the beauty industry for more than 10 years
• Trusted by celebrities from Hollywood, such as Kylie and Kendall Jenner, Amber Rose and many, many more
• The treatment will be performed by artists graduated from the YUMI institute only, and at GLAM LAB we have 2 certified artists available for your satisfaction
Glam Lab
116/9 Sukhumvit Road Khwaeng Khlong Toei Nuea, Khet Watthana, Bangkok 10110
Mon 10:00 AM - 08:00 PM
Tue 10:00 AM - 08:00 PM
Wed 10:00 AM - 08:00 PM
Thu 10:00 AM - 08:00 PM
Fri 10:00 AM - 08:00 PM
Sat 10:00 AM - 08:00 PM
Sun 10:00 AM - 08:00 PM
REVIEWS (written by customers after their visit)

---

Areeya
I'm very satisfied with the extended eyelash and it doesn't irritate my eyes at all.

Verified Reviews
Visited 25 Jun 2019


Verified Reviews
Visited 25 Jun 2019

Mayata
ขนตาเบา ไม่เจ็บ ไม่หนักตา สบายมากค่ะ ชอบ

Verified Reviews
Visited 10 Jan 2019

ณัฐชยา
ไฟแรงไปหน่อยตอนต่อขนตา แต่ขนตาออกมาธรรมชาติมากค่ะ

Verified Reviews
Visited 15 Jan 2019

May
Nice place with friendly staff, very good customer service. The lashes turned out natural and satisfied. I will come back again.

Verified Reviews
Visited 09 Jan 2019

Fong
I would rate 5 stars for my experience at Glam Lab! Very good customer service and very good skill. My eyelash extension looks natural

Verified Reviews
Visited 05 Oct 2019

Panida
5 star review Great experience with professionally advice. Nice location and clean.

Verified Reviews
Visited 15 Feb 2019

Nattharee
ร้านสะอาด บรรยากาศดี ช่างต่อขนตาสวย เบาตามากๆคะ

Verified Reviews
Visited 04 Dec 2018
Jiraporn
พนักงานให้คำแนะนำดีมากค่ะ ขนตานิ่ม ดูเป็นธรรมชาติ ต่อแล้วถูกใจมากเลยค่ะ

Verified Reviews
Visited 31 Jan 2019
พลอย
5 stars. Staffs are very attentive and kind. The lashes turned out perfect.

Verified Reviews
Visited 16 Nov 2018
People Also Like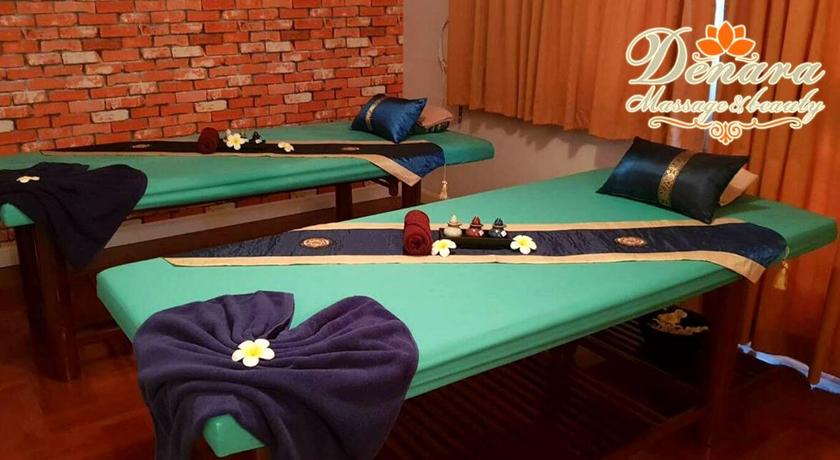 Denara Massage & Beauty
8 reviews
Papalashzie
8 reviews
The Zapp Clinic
26 reviews
Mandarin Ginger Spa
31 reviews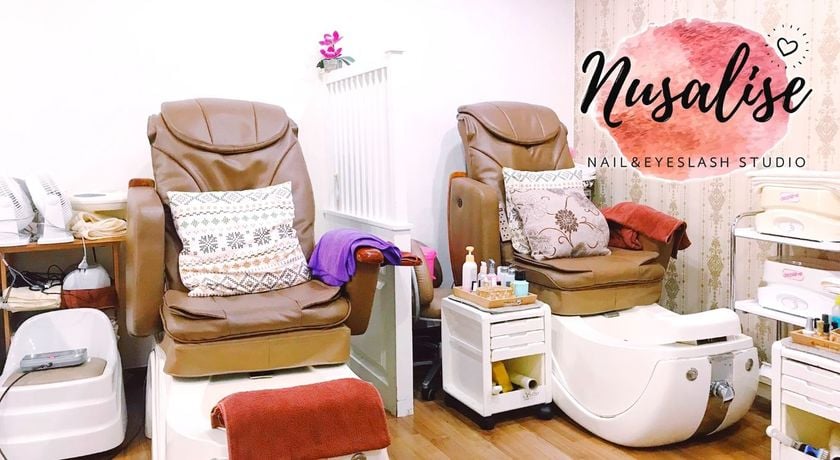 Nusalise Nail (Terminal21 Branch)
5 reviews
Glam Lab
116/9 Sukhumvit Road Khwaeng Khlong Toei Nuea, Khet Watthana, Bangkok 10110
MON 10:00 AM - 08:00 PM
TUE 10:00 AM - 08:00 PM
WED 10:00 AM - 08:00 PM
THU 10:00 AM - 08:00 PM
FRI 10:00 AM - 08:00 PM
SAT 10:00 AM - 08:00 PM
SUN 10:00 AM - 08:00 PM
Available Payment Methods
People Also Like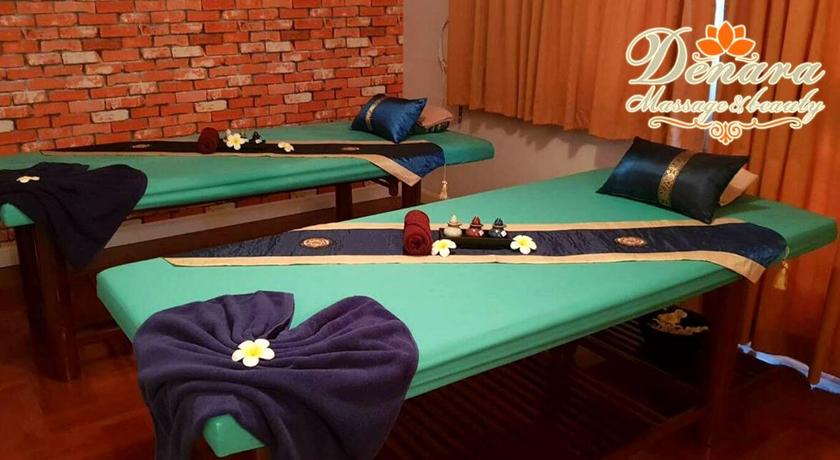 Denara Massage & Beauty
8 reviews
Papalashzie
8 reviews
The Zapp Clinic
26 reviews
Mandarin Ginger Spa
31 reviews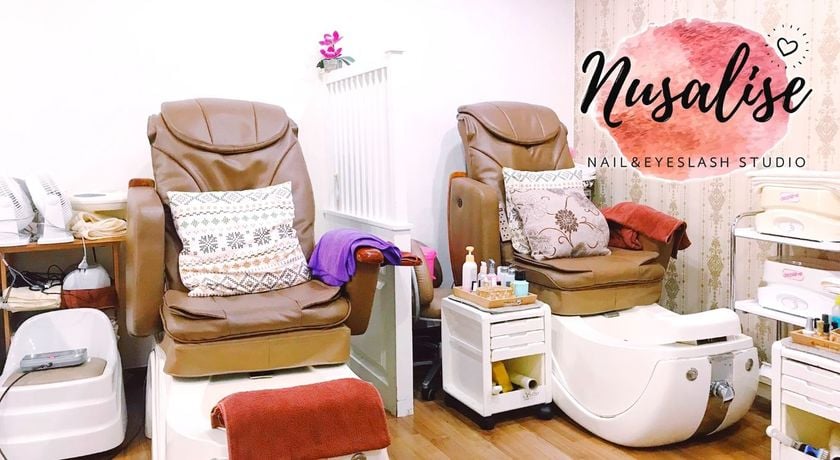 Nusalise Nail (Terminal21 Branch)
5 reviews