Book Online at GoWabi - Gussy Empathy Salon
Gussy Empathy Salon
Cash, credit card
$$ (Based on Special Rates from our Partners)
THB
2 floor The scene 1323 Town in Town , Sriwara Rd , Wang Thonglang Bangkok 10310
ตัดดีมาก พนักงานเนี๊ยบที่สุด

- Wipawee

ตัดผมดีมากค่ะ พี่ช่างแนะนำดีมาก ตัดสวย ได้ทรงท

- Fluke

พี่ช่างมีความรู้เรื่องผมมากค่ะ ช่วยให้เทคนิคใน

- Duangsamorn
Gussy Empath Salon, a salon for "new generation", openly listens and understands everyone's hair problems. Whether hair rebounding, perming, cutting, coloring or treatment, we are able to serve you in a full range of services emphasizing on providing accurate hair solutions. Besides, we are capable of designing hair styles to suit your lifestyle by the 10-year-experienced professionals.


Terms & Conditions:
• This voucher can be used within 2 months after purchase.
• All purchases and treatments cannot be amended.
• These vouchers cannot be used with other promotions.
• Show your voucher from email or GoWabi app for verification
• Appointment has to be booked in advance. The shop contact details will be available in your "GoWabi's Booking Confirmation email or My Booking page"
Haircut
Hair design and haircut with blow dry services for all hair length and the customers can choose both straight or curl hair style.
Mon 10:30 AM - 08:30 PM
Tue 10:30 AM - 08:30 PM
Wed 10:30 AM - 08:30 PM
Thu 10:30 AM - 08:30 PM
Fri 10:30 AM - 08:30 PM
Sat 10:30 AM - 08:30 PM
Sun 10:30 AM - 08:30 PM
REVIEWS (written by customers after their visit)

---
5.0
ตัดดีมาก พนักงานเนี๊ยบที่สุด
Wipawee
Wipawee
ตัดดีมาก พนักงานเนี๊ยบที่สุด

Verified Reviews
Visited 13 Jun 2021
5.0
ตัดผมดีมากค่ะ พี่ช่างแนะนำดีมาก ตัดสวย ได้ทรงที่น่ารักดูเข้ากับหน้า พี่ช่างที่สระผมก็สระสบายมากกกกค่ะ จะหาโอกาสไปลองทำสีนะคะ
Fluke

Fluke
ตัดผมดีมากค่ะ พี่ช่างแนะนำดีมาก ตัดสวย ได้ทรงที่น่ารักดูเข้ากับหน้า พี่ช่างที่สระผมก็สระสบายมากกกกค่ะ จะหาโอกาสไปลองทำสีนะคะ

Verified Reviews
Visited 13 Jun 2021
5.0
พี่ช่างมีความรู้เรื่องผมมากค่ะ ช่วยให้เทคนิคในการกลับไปจัดทรงที่บ้านด้วย ตอนอธิบายทรงตัดที่อยากได้บอกแล้วเห็นภาพตรงกันได้ง่ายมากเลยค่ะ
Duangsamorn

Duangsamorn
พี่ช่างมีความรู้เรื่องผมมากค่ะ ช่วยให้เทคนิคในการกลับไปจัดทรงที่บ้านด้วย ตอนอธิบายทรงตัดที่อยากได้บอกแล้วเห็นภาพตรงกันได้ง่ายมากเลยค่ะ

Verified Reviews
Visited 10 Jun 2021
5.0
ดีมากๆๆๆๆๆๆๆ สุดปังงงงง
Karn
Karn
ดีมากๆๆๆๆๆๆๆ สุดปังงงงง

Verified Reviews
Visited 03 Jun 2021
5.0
ตัดดีค่ะละเอียดไปกัน2คนตัดดีทั้งคู่
Pim
Pim
ตัดดีค่ะละเอียดไปกัน2คนตัดดีทั้งคู่

Verified Reviews
Visited 28 Feb 2021
5.0
ตัดดีค่ะละเอียดไปกัน2คนตัดดีทั้งคู่
Pim
Pim
ตัดดีค่ะละเอียดไปกัน2คนตัดดีทั้งคู่

Verified Reviews
Visited 28 Feb 2021
5.0
บริการดีคะ ช่างแนะนำว่าแบบไหนเหมาะกับเรา
Jayk
Jayk
บริการดีคะ ช่างแนะนำว่าแบบไหนเหมาะกับเรา

Verified Reviews
Visited 29 May 2021
5.0
ประทับใจมากเลยค่ะ ร้านบริการดี พนักงานพูดจาน่ารัก ตัดผมออกมาแล้วได้ทรงสวยแบบที่ต้องการเลยค่ะ
Natcha

Natcha
ประทับใจมากเลยค่ะ ร้านบริการดี พนักงานพูดจาน่ารัก ตัดผมออกมาแล้วได้ทรงสวยแบบที่ต้องการเลยค่ะ

Verified Reviews
Visited 13 Jun 2021
5.0
ให้คำแนะนำดี ตัดเล็มผมละเอียดดีค่ะ พนักงานพูดจาดี ร้านสะอาด 😁
Phat

Phat
ให้คำแนะนำดี ตัดเล็มผมละเอียดดีค่ะ พนักงานพูดจาดี ร้านสะอาด 😁

Verified Reviews
Visited 28 May 2021
5.0
บริการดีมากๆค่ะ พนักงานใส่ใจทุกขั้นตอน ประทับใจมากๆ
Am'may
Am'may
บริการดีมากๆค่ะ พนักงานใส่ใจทุกขั้นตอน ประทับใจมากๆ
+1

Verified Reviews
Visited 22 May 2021
People Also Like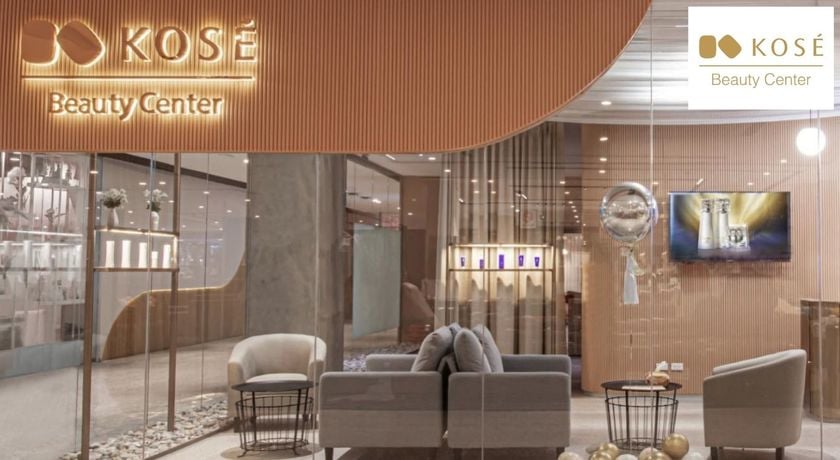 KOSE Beauty Center
171 reviews
Alinda Clinic
1637 reviews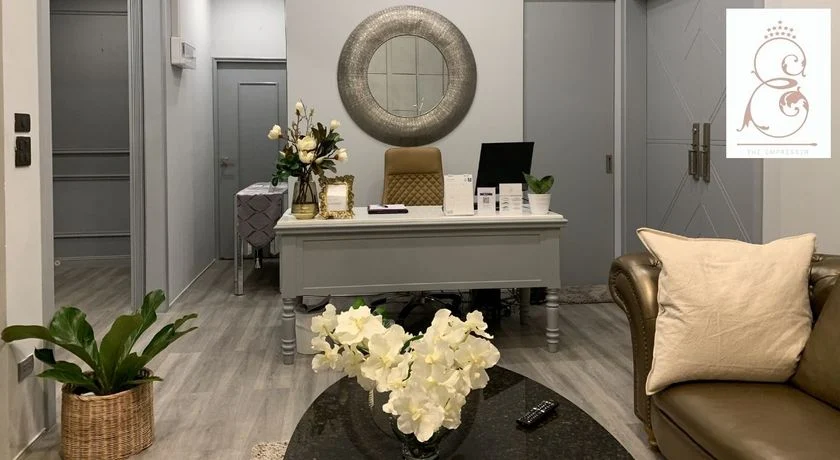 The Empresser (Lash & Brow)
400 reviews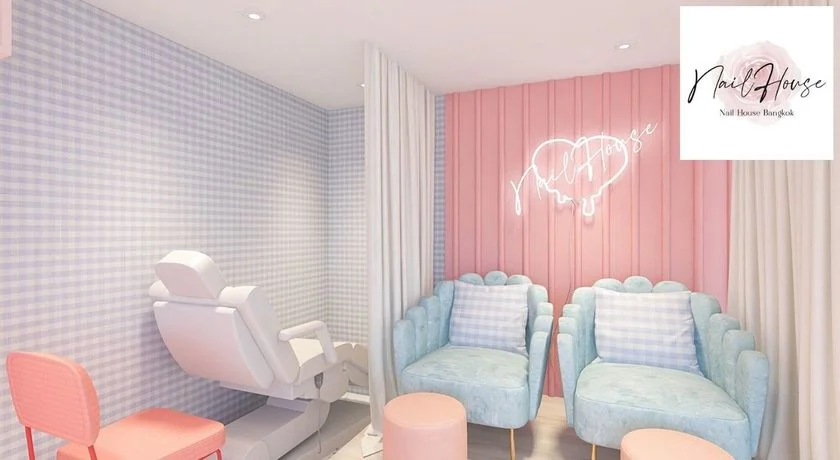 NAIL HOUSE BANGKOK (Asoke Sukhumvit 21)
1029 reviews