Book Online at GoWabi - Haru Wellness Clinic
Haru Wellness Clinic
Cash, credit card
$$ (Based on Special Rates from our Partners)
THB
124 Shopping Center Building 953, Soi Sukhumvit 53, Watthana, Khlong Tan Nuea, Bangkok 10110
Overall first time experience was great. The

- Kirana

+1

The Japanese version of acupuncture on the fac

- Shareen

+1
Haru Wellness In search of all beauty solutions settled around the world, Haru Wellness has an eternal eye for refined techniques that could bring a natural charm to women. No matter what type of skin problems you have experienced; sagging skin, dullness, skin fatigue, wrinkles and lines, in consequence of cumulative stress, environment, lifestyle or aging, we aim to hand in every woman the finest natural treatment that requires no chemical element, whilst causing no side effects or pain. Our ultimate belief is also to provide a safe and sustainable beauty which helps women to age gracefully in the long run.
Through the past four years of our journey, we have eventually discovered the art of skin remedy that has influenced Japanese beauty regime for over 3,000 years, recognized as Japanese Cosmetic Acupuncture. This technique has gained popularity across the country, especially for its notable result among Japanese women. They believe that acupuncture could deliver a delicate solution for skin troubles, skin tightening and facial sculpting using all natural procedure: placing tiny needles onto the skin to improve body functioning and stimulate skin healing process where collagen can be reproduced. Once the body restores its balance from the inside, your skin will start to shine through on the outside with significant signs of healthier skin.
This Japanese legacy has become an absolute inspiration for Haru Wellness. And we hope to redefine the meaning of natural beauty to help bringing out the best version of you. With Japanese Cosmetic Acupuncture and our selection of services, there you can feel an improvement, starting from your body, your skin and your soul, that will give you confidence in the way you truly are.
Terms & Conditions:
• This voucher can be used within 2 month after purchase.
• All purchases and treatments cannot be amended.
• These vouchers cannot be used with other promotions.
• Show your voucher from email or GoWabi app for verification
• Appointment has to be booked in advance. The shop contact details will be available in your "GoWabi's Booking Confirmation email or My Booking page"
Acupuncture
If you are an office work and have aches and pains caused by sitting in the same position for a long time then Haru Office Syndrome would be the treatment for you. Haru Office Syndrome combined acupuncture with cupping without bruising. You will feel less pain and aches from the first time of treatment. This treatment can also give relief from headaches and numbness.
Acupuncture on the face and torso along with Gua Sha or Jade Facial Massage. Acupuncture and Gua Sha will focus on solving a particular facial skin problem to ensure that the most effective result from the treatment.
Haru Wellness Clinic
124 Shopping Center Building 953, Soi Sukhumvit 53, Watthana, Khlong Tan Nuea, Bangkok 10110
Tue 10:30 AM - 08:00 PM
Wed 10:30 AM - 08:00 PM
Thu 10:30 AM - 08:00 PM
Fri 10:30 AM - 08:00 PM
Sat 10:30 AM - 08:00 PM
Sun 10:30 AM - 08:00 PM
REVIEWS (written by customers after their visit)

---
5.0
Overall first time experience was great
Kirana

Kirana
Overall first time experience was great. The therapist explanations and steps of each process were communicated thoroughly. I would definitely come back as they suggested.
+1
Haru Office Syndrome Premium (1 time)

Verified Reviews
Visited 19 Aug 2020
4.0
The Japanese version of acupuncture on the face and body was an interesting experience
Shareen
Shareen
The Japanese version of acupuncture on the face and body was an interesting experience. My skin definitely felt brighter after the needles and guasha. The staff were well trained too.
+1

Verified Reviews
Visited 25 Dec 2019
People Also Like
Lashury Eyelash Salon
348 reviews
Let's Relax Onsen Thong Lor
2380 reviews
La Zensa Spa
434 reviews
The Cocktail Clinic
1802 reviews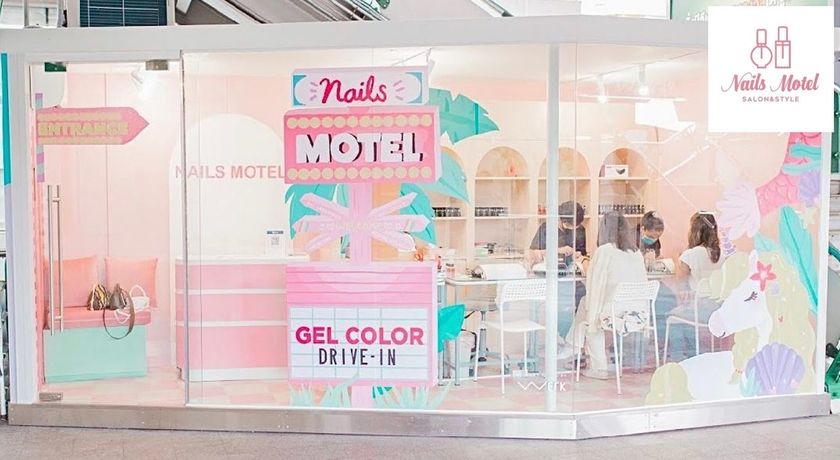 Nails Motel
43 reviews
Haru Wellness Clinic
124 Shopping Center Building 953, Soi Sukhumvit 53, Watthana, Khlong Tan Nuea, Bangkok 10110
TUE 10:30 AM - 08:00 PM
WED 10:30 AM - 08:00 PM
THU 10:30 AM - 08:00 PM
FRI 10:30 AM - 08:00 PM
SAT 10:30 AM - 08:00 PM
SUN 10:30 AM - 08:00 PM
Available Payment Methods
People Also Like
Lashury Eyelash Salon
348 reviews
Let's Relax Onsen Thong Lor
2380 reviews
La Zensa Spa
434 reviews
The Cocktail Clinic
1802 reviews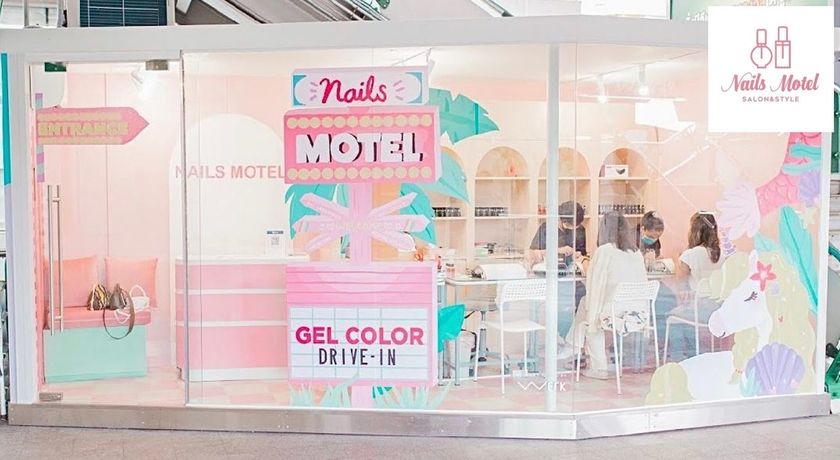 Nails Motel
43 reviews