Book Online at GoWabi - Kashikiri Onsen and Spa 101/1 (BTS Udom Suk)
Kashikiri Onsen and Spa 101/1 (BTS Udom Suk)
Cash, credit card
$$$
THB
Wachiratham Sathit 32, Bangkok, Thailand, 10260
Our passion for spa onsen in Japan, happened to be the 1st and the only private spa in Thailand.The utmost ideal is to nurture and reconnect our clients to the reserved Japanese traditional spa while escaping from the chaotic of the city life. Amidst the luxurious spas in Sukhumvit conveniently located in Sukhumvit 101/1, we offered the utmost moderate services derive from the genuine Japanese spa. Our guest will experience the amenities blend with the invigorating allure of nature.
We selected the finest onsen spa innovation to provide the tiny carbon dioxide bubble to beautifying effects on your hair and skin.
Pamper yourself with natural healing and increasing blood circulations for healthy and fresh reviving with personalized massage and onsen spa designed and divined treatments as your comfort.Elevating the onsen spa services, we strive to deliver the best minerals essence from the top sources of hot springs in Japan. The premier essence powder are imported especially from Beppu and Kusatsu directly into our bath tub, the only one private onsen in Thailand – Kashakiri Urban Retreat.
Kashikiri offers the finest traditional onsen spa services in Sukhumvit area, pamper yourself with natural healing, massage and onsen. Book and experience the comfort treatment with us online today!
Kashikiri ให้บริการออนเซ็นสปาแบบต้นตำหรับจากประเทศญี่ปุ่นในย่านสุขุมวิท ให้รางวัลตัวคุณด้วยการรักษาแบบธรรมชาติบำบัด นวดและออนเซ็น บุ๊คและเปิดประสบการณ์ความสบายกับเราผ่านช่องทางออนไลน์ตอนนี้!
Weekdays (Mon-Fri), Prefer 2 hrs booking in advance
Weekend (Sat-Sun), Prefer 1 day booking in advance
Body Scrub
There are three options of body scrub:
1. Tropical Fruits and Almond Scrub: Reveal soft and radiant skin with enriching mositurizer agents to nourish the skin after exfoliating the excess oil and dead cells from your body. Zestful with fruity fragrance while enjoying the almond gentle body scrub, helping purify, cleansing and supple your skin.
2. Green Tea and Almond Scrub: Keep away the dull skin with Green Tea extracts plus ultra- moisturizing almond scrub filled with organic exfoliating and skin soothing extracts. Super anti-oxidents fights against blemishes, reduce redness and irritation caused by acne prone and other skin conditions. Discover the new clear, smooth and cal skin.
3. Jasmine Rice Scrub: Super rich in Vitamin-E bringing a glow to your skin, making it soft and silky. Suitable for all skin types, improving and maintaing the skin's natural moisturizer. Healing the UV exposure and sun damages aging skin as it is the best anti-aging and anti-bacterial properties Leaving the skin at it's best.
Foot Reflexology
Special techniques on foot, calf, legs and joint massage will help release common pain and stress. Experience the whole body health alignment from the foot related areas to treat yourself into a deep relaxation and theraputic environment.
Neck, Head & Shoulder Massage
Ideal for people who are in a sat position for long periods of time, with muscle tension, headaches and insomnia. The aim to provide the most comfortable massage to each clients, to ensure the total relax on back, neck, shoulders and head. Recommended massage that encourages relaxation, relieve stress, improve blood circulation and posture.
Sport Massage
Increase your sports performance and relase the overworked muscle pain. Enhance the micro cirulars to increase flexibility and get rid of the muscle knots. The total body will come to complete relaxation by aroma oil and this allows for faster muscle recovery.
Thai Traditional Massage
The famous Thai Massage offers a variety of different postures to treat your body and mind. Enhancing joint range of motions for the entire body, increasing blood circulation and supporting the muscles functions, promoting internal health and flexibility in a comfortable pressure and private setting. This will help deplete the muscle stress to attain relaxation.
Kashikiri Onsen and Spa 101/1 (BTS Udom Suk)
Wachiratham Sathit 32, Bangkok, Thailand, 10260
Mon 11:00 AM - 09:00 PM
Tue 11:00 AM - 09:00 PM
Wed 11:00 AM - 09:00 PM
Thu 11:00 AM - 09:00 PM
Fri 11:00 AM - 09:00 PM
Sat 11:00 AM - 09:00 PM
Sun 11:00 AM - 09:00 PM
REVIEWS (written by customers after their visit)

---
Chien Ku
it is a great experience. Relax my stress
Private Onsen + Hot Aroma Oil Massage

Verified Reviews
Visited 03 Nov 2019
คณิตา
ใช้บริการครั้งแรกดีค่ะ นวดสบาย แต่พอไปครั้งที่2 คนนวดคนละคนกับครั้งแรก นวดไม่ค่อยถูกจุดเท่าไหร่ ระบมทั้งตัว แอบผิดหวังกับการไปครั้งที่2.
Thai Massage

Verified Reviews
Visited 07 Oct 2019
คณิตา
บรรยากาศดีมากค่ะ ออกแนวญี่ปุ่นๆ พนักงานนวดสบาย มีอาหารว่างให้ด้วย
Kashikiri Balancing Retreat Signature

Verified Reviews
Visited 07 Oct 2019
คณิตา
บรรยากาศดีมากค่ะ ออกแนวญี่ปุ่นๆ พนักงานนวดสบาย มีอาหารว่างให้ด้วย
Kashikiri Balancing Retreat Signature

Verified Reviews
Visited 07 Oct 2019
คณิตา
บรรยากาศดีมากค่ะ ออกแนวญี่ปุ่นๆ พนักงานนวดสบาย มีอาหารว่างให้ด้วย
Kashikiri Balancing Retreat Signature

Verified Reviews
Visited 07 Oct 2019

Natthaphon
It is my first time to try onsen at this branch in Udomsuk area. The provides service is the same as in Thonglor branch. Staff were nice, polite and friendly. I had such a great time relaxing there.
Private Onsen

Verified Reviews
Visited 13 Sep 2019
Gûn
Very amazing time! Totally recommended to everyone to try once in your life
Kashikiri Balancing Bath

Verified Reviews
Visited 14 Sep 2019

ณัฐยา
My review towards Kashikiri Onsen and Spa 101/1 (BTS Udom Suk) are: The staffs are polite and have service mind Onsen area is superb. I was there in the evening so I have the bigger room to myself. The aroma hot oil massage wasn't as good as expected. The therapist was clearly lack of experience for aroma massage. She didn't warm the oil. She did a quick stroke rather than a linger long touch. Not relaxed and was not impressed. Recommend for the onsen but not for the aroma massage.
Private Onsen + Hot Aroma Oil Massage

Verified Reviews
Visited 23 Jul 2019

Wichaya
บรรยากาศดี เงียบสงบ เหมาะแก่การพักผ่อน ให้ร่างกายผ่อนคลาย คนที่นวดเราไม่ค่อยโอเท่าไหร่ แต่คนที่นวดแฟนเราโอเคเลย แต่เราไม่ได้ถามชื่อไว้
Thai Massage

Verified Reviews
Visited 12 May 2019

Wichaya
เงียบสงบ พนักงานบริการดี
Private Onsen

Verified Reviews
Visited 12 May 2019
People Also Like
Lawana Collection
2 reviews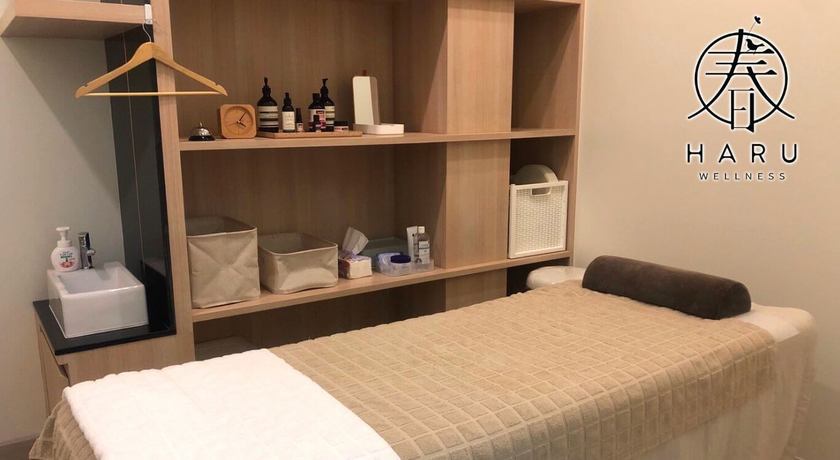 Haru Wellness Clinic
No reviews yet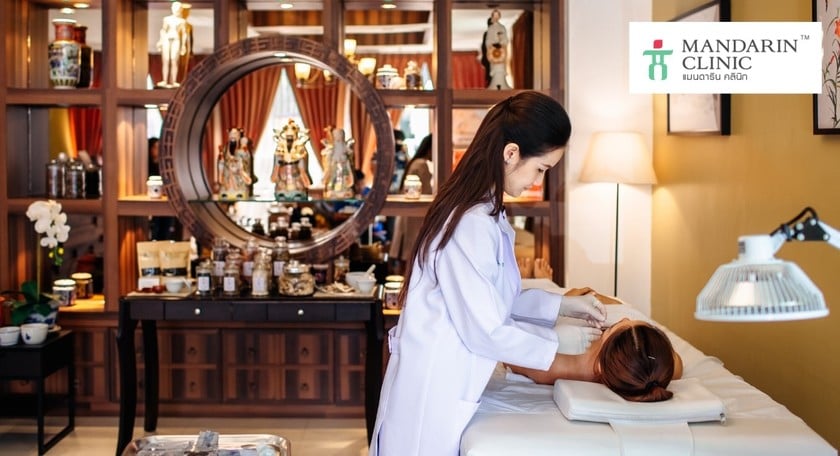 Mandarin Clinic Rama II
No reviews yet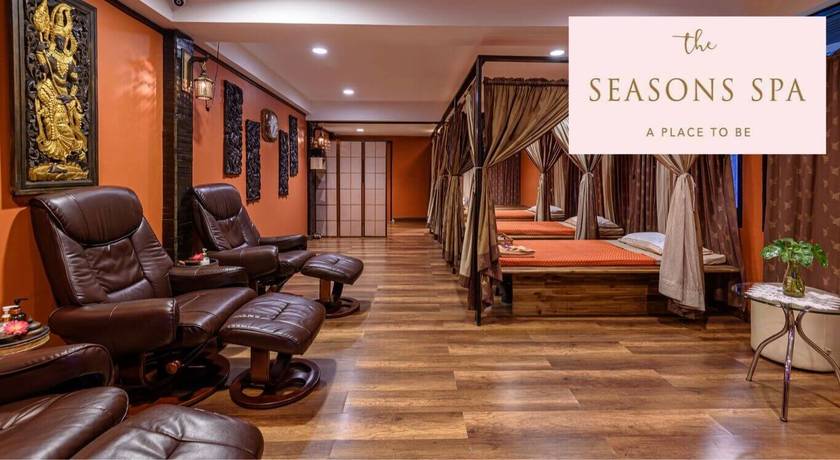 The Seasons Spa
No reviews yet
Topaz Nail and Spa
73 reviews
Kashikiri Onsen and Spa 101/1 (BTS Udom Suk)
Wachiratham Sathit 32, Bangkok, Thailand, 10260
MON 11:00 AM - 09:00 PM
TUE 11:00 AM - 09:00 PM
WED 11:00 AM - 09:00 PM
THU 11:00 AM - 09:00 PM
FRI 11:00 AM - 09:00 PM
SAT 11:00 AM - 09:00 PM
SUN 11:00 AM - 09:00 PM
Available Payment Methods
People Also Like
Lawana Collection
2 reviews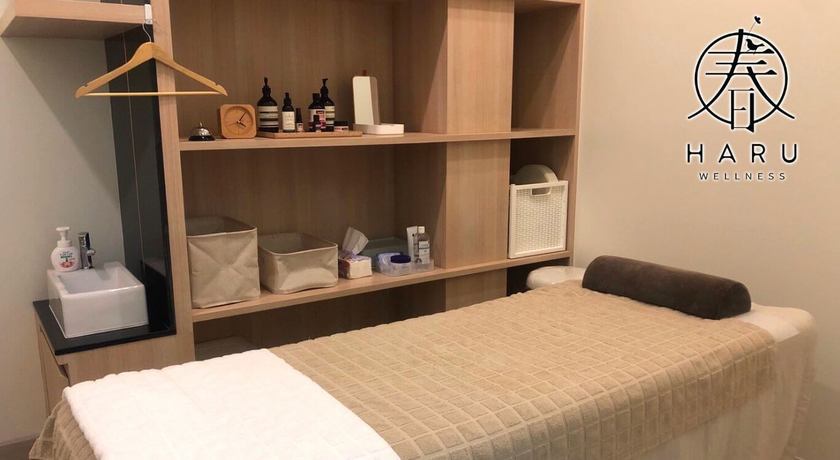 Haru Wellness Clinic
No reviews yet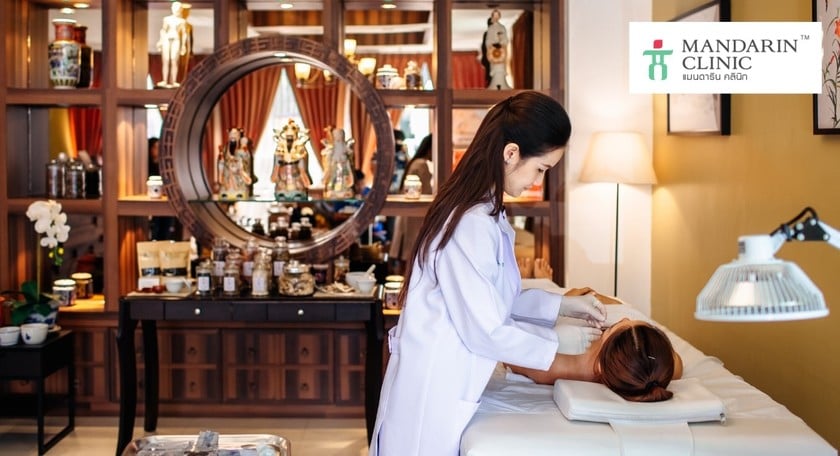 Mandarin Clinic Rama II
No reviews yet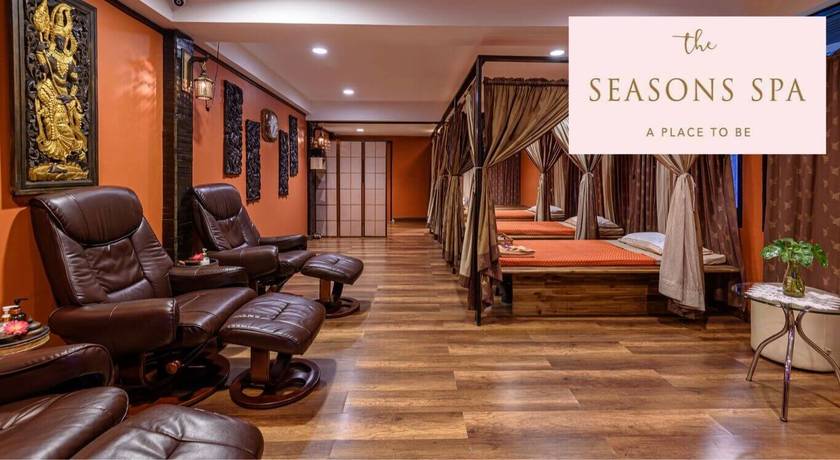 The Seasons Spa
No reviews yet
Topaz Nail and Spa
73 reviews