Book Online at GoWabi - La La Lash (Ari Branch)
La La Lash (Ari Branch)
Cash, credit card
$$ (Based on Special Rates from our Partners)
THB
5/4 Sanun Napha Project, Ari Soi 1, Phahonyothin Road, Samsen Nai, Phaya Thai, Bangkok 10400
พนักงานบริการดีมากค่ะ ทำตามทรงคิ้วเดิม ไปทำมาห

- Varissara

พนงสุภาพมากค่ะ แนะนำดี ออกมาโอเคมากกกก ปอลิง ท

- Phottheeta

the service was really great

- Yavittha
With our professionals, La la lash provides eyelash extensions services with wide selection of techniques for every customer. Classic eyelash extensions technique adds more dimension but still gives natural looks. Volume eyelash extensions technique focuses more on thickness of your eyelashes. Our shop is located in Sanun Napha Project, Ari Soi 1 (near BTS Ari station).
Terms & Conditions:
• This voucher can be used within 2 month after purchase.
• All purchases and treatments cannot be amended.
• These vouchers cannot be used with other promotions.
• Show your voucher from email or GoWabi app for verification
• Appointment has to be booked in advance. The shop contact details will be available in your "GoWabi's Booking Confirmation email or My Booking page"
Arm Waxing
แว็กซ์กำจัดขนบริเวณแขนทั้งแขน ทางร้านใช้ผลิตภัณฑ์แว็กซ์ Wax Triple X จากฝรั่งเศส ลดความเจ็บได้ถึง 70%
แว็กซ์กำจัดขนบริเวณรักแร้ ทางร้านใช้ผลิตภัณฑ์แว็กซ์ Wax Triple X จากฝรั่งเศส ลดความเจ็บได้ถึง 70%
แว็กซ์กำจัดขนบริเวณแขนครึ่งแขน ทางร้านใช้ผลิตภัณฑ์แว็กซ์ Wax Triple X จากฝรั่งเศส ลดความเจ็บได้ถึง 70%
Eyebrow Waxing
แว็กซ์กำจัดขนคิ้วเพื่อให้เป็นรูปทรงที่สวยงาม ทางร้านใช้ผลิตภัณฑ์แว็กซ์ Wax Triple X จากฝรั่งเศส ลดความเจ็บได้ถึง 70%
ทางร้านใช้ผลิตภัณฑ์แว็กซ์ Wax Triple X จากฝรั่งเศส ลดความเจ็บได้ถึง 70%
Eyelash & Eyebrow Package
ลิฟขนตา แถมย้อมสีขนตา ทรีทเมนท์บำรุงใต้ตาด้วยคอลลาเจนและทรีทเมนท์บำรุงขนตา ด้วยผลิตภัณฑ์ YUMI LASHES
ลิฟขนตา แถมย้อมสีขนตา ทรีทเม้นต์บำรุงใต้ตาด้วยคอลลาเจนและทรีทเม้นต์บำรุงขนตา ด้วยผลิตภัณฑ์ GERLASH
FACE (Female)
แว็กซ์กำจัดขนบริเวณไรผมและจอน ทางร้านใช้ผลิตภัณฑ์แว็กซ์ Wax Triple X จากฝรั่งเศส ลดความเจ็บได้ถึง 70%
แว็กซ์กำจัดขนบริเวณคาง ทางร้านใช้ผลิตภัณฑ์แว็กซ์ Wax Triple X จากฝรั่งเศส ลดความเจ็บได้ถึง 70%
แว็กซ์กำจัดขนบริเวณหางตา หน้าผาก กราม ขมับ ไรผม จอน แก้ม คิ้ว หนวด ทางร้านใช้ผลิตภัณฑ์แว็กซ์ Wax Triple X จากฝรั่งเศส ลดความเจ็บได้ถึง 70%
La La Lash (Ari Branch)
5/4 Sanun Napha Project, Ari Soi 1, Phahonyothin Road, Samsen Nai, Phaya Thai, Bangkok 10400
Mon 11:00 AM - 07:00 PM
Tue 11:00 AM - 07:00 PM
Wed 11:00 AM - 07:00 PM
Thu 11:00 AM - 07:00 PM
Fri 11:00 AM - 07:00 PM
Sat 11:00 AM - 07:00 PM
REVIEWS (written by customers after their visit)

---
5.0
พนักงานบริการดีมากค่ะ ทำตามทรงคิ้วเดิม ไปทำมาหลายรอบแล้วค่ะ
Varissara
Varissara
พนักงานบริการดีมากค่ะ ทำตามทรงคิ้วเดิม ไปทำมาหลายรอบแล้วค่ะ

Verified Reviews
Visited 18 Apr 2021
5.0
พนงสุภาพมากค่ะ แนะนำดี ออกมาโอเคมากกกก ปอลิง ที่นอนสบ๊ายสบาย
Phottheeta
Phottheeta
พนงสุภาพมากค่ะ แนะนำดี ออกมาโอเคมากกกก ปอลิง ที่นอนสบ๊ายสบาย

Verified Reviews
Visited 09 Apr 2021
5.0
the service was really great
Yavittha

Yavittha
the service was really great

Verified Reviews
Visited 01 Apr 2021
5.0
ดีมากก ขนตาไม่หลุดสวยเป็นธรรมชาติมากๆๆๆๆๆๆๆๆ
Apinya
Apinya
ดีมากก ขนตาไม่หลุดสวยเป็นธรรมชาติมากๆๆๆๆๆๆๆๆ

Verified Reviews
Visited 02 Apr 2021
5.0
มือเบามากกก แอบหลับเลยค่ะ ตื่นมาคือขนตาสวยเลย พนักงานบริการดี 💕
Murmur
Murmur
มือเบามากกก แอบหลับเลยค่ะ ตื่นมาคือขนตาสวยเลย พนักงานบริการดี 💕

Verified Reviews
Visited 03 Apr 2021
5.0
หลังต่อเสร็จ ไม่แสบตา เคืองตา ขนตานิ่ม เบา ร่วงช้า พนักงานบริการดีมากค่ะ
Jarii
Jarii
หลังต่อเสร็จ ไม่แสบตา เคืองตา ขนตานิ่ม เบา ร่วงช้า พนักงานบริการดีมากค่ะ

Verified Reviews
Visited 22 Mar 2021
5.0
พนักงานน่ารัก มือเบามากค่ะ
Pornpunsa

Pornpunsa
พนักงานน่ารัก มือเบามากค่ะ

Verified Reviews
Visited 23 Mar 2021
5.0
บริการดี ร้านสะอาด ชอบค่ะ ไว้คราวหน้ามาทำอีก🥰
Ploynatcha
Ploynatcha
บริการดี ร้านสะอาด ชอบค่ะ ไว้คราวหน้ามาทำอีก🥰

Verified Reviews
Visited 17 Mar 2021
5.0
ต่อขนตากับช่าชแคทค่ะ ดีมากก กลับมาแล้วไม่เจ็บเลย สวยสบาย
Manintorn

Manintorn
ต่อขนตากับช่าชแคทค่ะ ดีมากก กลับมาแล้วไม่เจ็บเลย สวยสบาย

Verified Reviews
Visited 16 Mar 2021
5.0
สะอาดมากก แล้วก็เดินทางง่าย สะดวกมากค่ะ ลง bts อารีย์ แล้วเดินต่อไปนิดนึง พนักงานน่ารักค่ะ
Sutida
Sutida
สะอาดมากก แล้วก็เดินทางง่าย สะดวกมากค่ะ ลง bts อารีย์ แล้วเดินต่อไปนิดนึง พนักงานน่ารักค่ะ

Verified Reviews
Visited 13 Mar 2021
People Also Like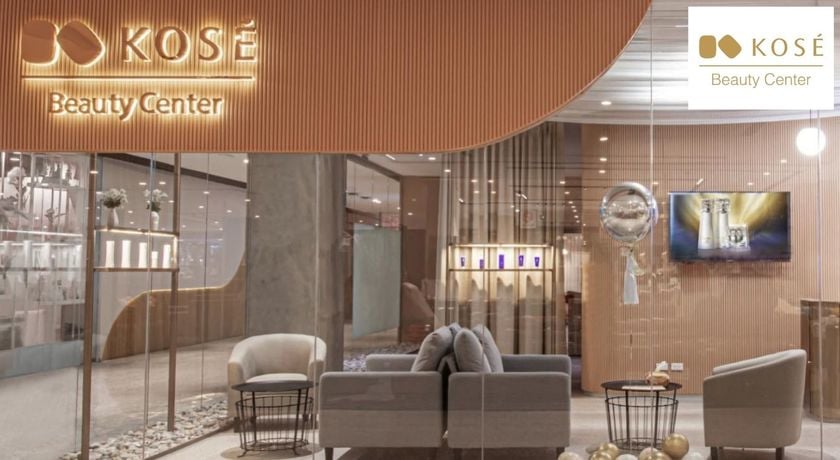 KOSE Beauty Center
171 reviews
Alinda Clinic
1634 reviews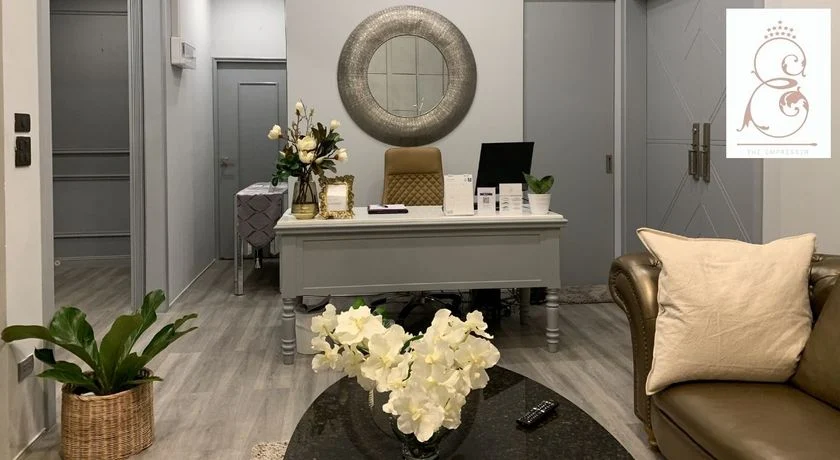 The Empresser (Lash & Brow)
385 reviews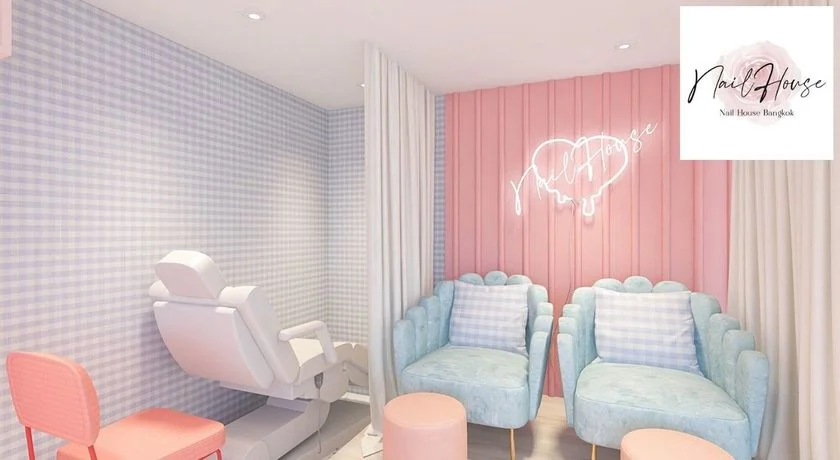 NAIL HOUSE BANGKOK (Asoke Sukhumvit 21)
1019 reviews