Book Online at GoWabi - La Moon Clinic
La Moon Clinic
Cash, credit card
$$ (Based on Special Rates from our Partners)
THB
1221/39 Sukhumvit Rd Major Sukhumvit 3rd FL, Khlong Tan Nuea, Watthana, Bangkok 10110
This is 4 stars seevice because even I booked
- Siree
Terms & Conditions:
• This voucher can be used within 2 month after purchase.
• All purchases and treatments cannot be amended.
• These vouchers cannot be used with other promotions.
• Show your voucher from email or GoWabi app for verification
• Appointment has to be booked in advance. The shop contact details will be available in your "GoWabi's Booking Confirmation email or My Booking page"
There are 2 service branches: Ekkamai and MBK Center.
บท็อกซ์
Allergen บท็อกซ์จากอเมริกา ปรับรูปหน้า ไม่ว่าจะเป็นลดกราม หรือริ้วรอย ก็สวยเป๊ะได้ มาพร้อมความสวยแบบเต็มพิกัด กับMeso fat ลดเหนียง สลายไขมัน
IV Therapy
Drip Vitamin ผิว "เผยผิวใส ดูเปล่งปลั่ง" ช่วยในการบำรุงผิว บำรุงร่างกายจากการอ่อนเพลีย อีกทั้งยังช่วยให้ร่างกายดูสดใส สดชื่นขึ้น จากการพักผ่อนน้อย เป็นการบำรุงผิวให้ผิวดูเปล่งปลั่ง มีน้ำมีนวล ผิวนุ่ม ชุ่มชื่น น่าสัมผัส
La Moon Clinic
1221/39 Sukhumvit Rd Major Sukhumvit 3rd FL, Khlong Tan Nuea, Watthana, Bangkok 10110
Mon 11:30 AM - 08:30 PM
Tue 11:30 AM - 08:30 PM
Wed 11:30 AM - 08:30 PM
Thu 11:30 AM - 08:30 PM
Fri 11:30 AM - 08:30 PM
Sat 11:30 AM - 08:30 PM
Sun 11:30 AM - 08:30 PM
REVIEWS (written by customers after their visit)

---
4.0
This is 4 stars seevice because even I booked the time slot as listed but still have to wait when I got on site but overall service was great
Siree

Siree
This is 4 stars seevice because even I booked the time slot as listed but still have to wait when I got on site but overall service was great

Verified Reviews
Visited 27 Jan 2019
People Also Like
THE EMPRESSER
204 reviews
Mendel Clinic
1248 reviews
Viva Jiva Spa @ Lancaster Bangkok Hotel
347 reviews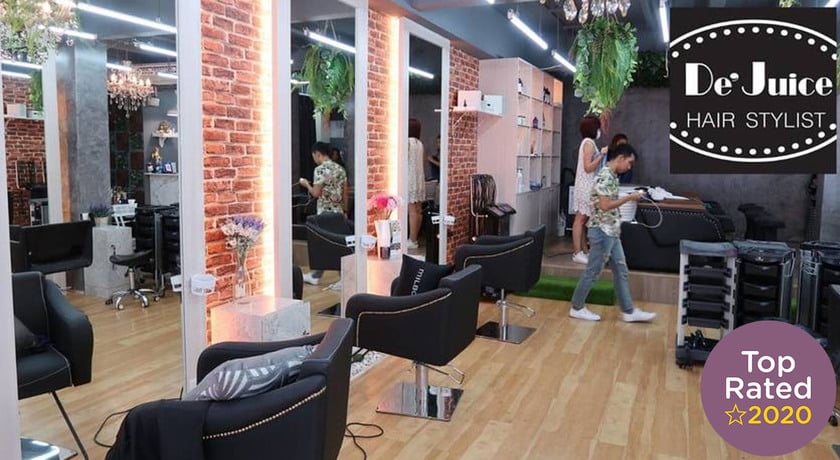 De Juice Hair Stylist
194 reviews
Clarins Skin Spa
54 reviews