Book Online at GoWabi - La Vie Detox & Wellness Center
La Vie Detox & Wellness Center
Cash, credit card
$$$
THB
F-G, 11th Floor, Gaysorn Tower, 127 Rajprasong Rd, Lumphini, Pathum Wan, Bangkok 10330
La Vie is an anti-aging and wellness center that takes an innovative and holistic approach in helping patients improve their current state of health, prevent age-related diseases and to gain more enjoyment and fulfillment in life. Our facilities include detoxification, massage, infrared sauna, IV, medical check-up and consultation rooms as well as a VIP lounge. We aim to provide the ultimate experience for our valued customers. Enjoy your treatments with state-of-the art medical equipment in a luxurious environment designed to be safe and relaxing. Treatment rooms are also equipped with entertainment systems to further enhance your experience.
The La Vie management team have been in the wellness industry for over 10 years and consists of people who play key roles such as customer service, operations and qualified medical practitioners.
With an excellent understanding and the flexibility to adapt to market needs we believe we can offer innovative products and services to our meet our valued customers expectations and beyond.
Being located in the heart of Bangkok at the prestigious Gaysorn Tower we are in close proximity to an extensive selection of top department stores, hotels, restaurants and tourist attractions.
Featured Services
ทรีทเม้นท์ดูแลผิวหน้าด้วยผลิตภัณฑ์จากธรรมชาติ นั่นก็คือ น้ำมันอาร์แกน นำเข้าโดยตรงจากประเทศโมร็อคโค ด้วยสารสกัดของน้ำมันบริสุทธิ์ถึง 100% ที่อุดมไปด้วยประโยชน์ที่ส่งผลดีต่อผิวมากมาย อย่างวิตามินอีและสารต้านอนุมูลอิสระ ที่ช่วยให้ผิวหน้าผุดผ่อง ขาวกระจ่างใสสม่ำเสมอทั่วทั้งใบหน้า ทั้งยังช่วยคงความชุ่มชื่น ให้ผิวดูสดใส ไม่แห้งกร้าน ช่วยฟื้นฟูความยืดหยุ่นของผิวและช่วยชะลอการเกิดริ้วรอยก่อนวัย แต่ไม่ทำให้เกิดผลข้างเคียงของการเกิดสิว อีกทั้งยังช่วยรักษาผิวหน้าจากปัญหาสิวและการอักเสบจากสิวอีกด้วย
Facial Treatment with Argan Oil, an organic product which is native to Morocco. It is extremely rich in beneficial nutrients including fatty acids and vitamin E. Argan oil is most commonly used as a skin moisturizer to hydrate and soften skin. With its high vitamin E and fatty acid content, Argan Oil is the ideal product to give skin a natural boost. It absorbs easily and is non-greasy and non-irritating, which makes it a great natural moisturizer.
เป็นการนวดผ่อนคลายบริเวณหลังและไหล่ เพื่อคลายความเมื่อยล้าจากอาการออฟฟิศซินโดรม อันเป็นสาเหตุมาจากการนั่งทำงานเป็นเวลานาน หรือการนั่งทำงานด้วยท่าทางที่ไม่ถูกต้อง ส่งผลกระทบต่อการปวดเมื่อยกล้ามเนื้อ ในบริเวณเฉพาะจุด อย่างเช่น หลังและไหล่ นวดด้วยน้ำมันอาร์แกนและกลิ่นสูตรเฉพาะของทาง La Vie Detox & Wellness ที่ช่วยเพิ่มความผ่อนคลายให้มากขึ้นเป็นสองเท่ากับกลิ่นหอมๆ ของน้ำมัน ช่วยให้รู้สึกสบายทั้งร่างกายและจิตใจ
Sitting at the computer for long hours, driving for a long time, staying hunched over heaps of paperwork at a desk-job can stiffen muscles, give rise to headaches and accumulate pain and stress in the neck and back region. It is highly essential to release the stress that builds up in the neck and back muscles and ease the tension. Back stress Away Massage with Argan Oil help from Office Syndrome and pain reduction.
การให้วิตามินผ่านทางหลอดเลือดดำ ที่ประกอบไปด้วยวิตามินหลากหลายชนิดที่ช่วยกระตุ้นระบบภูมิคุ้มกันในร่างกายให้ทำงานได้ดีขึ้น รวมถึงช่วยเสริมสร้างประสิทธิภาพการทำงานของตับในการขจัดสารพิษที่ตกค้างในร่างกาย ซึ่งช่วยให้สุขภาพดีตั้งแต่ภายในสู่ภายนอก ทั้งในเรื่องของผิวพรรณไปจนถึงสุขภาพภายในร่างกาย
The IV drip allows nutrients to be delivered directly into the bloodstream. This allows the nutrients to flood your body and nourish itself at the cellular level. By using this method, we can safely deliver larger doses that would not otherwise be tolerated orally. IV vitamin drips can be used both proactively to maintain optimum wellness and also to treat acute and chronic conditions. It helps increase energy and improves Metabolic functions, associated with Allergies, Diabetes, Asthma, PMS & Cancer, decrease Homocysteine Levels.
Sauna
เป็นการขจัดสารพิษที่ตกค้างตามชั้นผิวหนังในชั้นเนื้อเยื่อและในกระแสเลือด ช่วยให้สุขภาพดีขึ้น กระตุ้นการไหลเวียนของเลือด อีกทั้งยังลดอาการปวดบวมของกล้ามเนื้อ โดยใช้คลื่นอินฟาเรดในการให้บริการ นอกจากคุณประโยชน์ที่มากมายต่อสุขภาพภายในร่างกายแล้ว ยังรวมถึงการเผาผลาญแคลอรี่ได้ถึง 600 - 900 แคลอรี่ต่อครั้ง ซึ่งจะช่วยเผาผลาญไขมันส่วนเกินหรือไขมันที่ไม่จำเป็นต่อร่างกายอันเป็นสาเหตุหนึ่งของสุขภาพที่ไม่ดี
Infrared saunas are a type of sauna that uses heat and light to help relax and detoxify the body. These omit infrared light waves that create heat in the body, causing you to sweat and release stored "toxins." These small devices are proving to help many people suffering from pain feel better, more relaxed, anti-aging effects, increased detoxification, pain reduction, joint and muscle support.
La Vie Detox & Wellness Center
F-G, 11th Floor, Gaysorn Tower, 127 Rajprasong Rd, Lumphini, Pathum Wan, Bangkok 10330
Mon 10:00 AM - 08:00 PM
Tue 10:00 AM - 08:00 PM
Wed 10:00 AM - 08:00 PM
Thu 10:00 AM - 08:00 PM
Fri 10:00 AM - 08:00 PM
Sat 10:00 AM - 08:00 PM
Sun 10:00 AM - 08:00 PM
REVIEWS (written by customers after their visit)

---
People Also Like
Bloom Boutique
1 reviews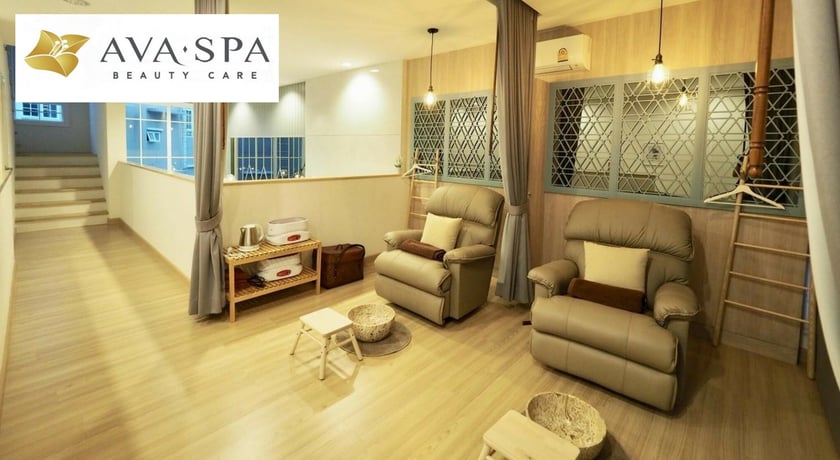 Ava Spa
0 reviews
Genesis Klinik
5 reviews
De Rest Spa & Thai Massage
2 reviews
Let's Relax Onsen Thong Lor
149 reviews
La Vie Detox & Wellness Center
F-G, 11th Floor, Gaysorn Tower, 127 Rajprasong Rd, Lumphini, Pathum Wan, Bangkok 10330
MON 10:00 AM - 08:00 PM
TUE 10:00 AM - 08:00 PM
WED 10:00 AM - 08:00 PM
THU 10:00 AM - 08:00 PM
FRI 10:00 AM - 08:00 PM
SAT 10:00 AM - 08:00 PM
SUN 10:00 AM - 08:00 PM
Available Payment Methods
People Also Like
Bloom Boutique
1 reviews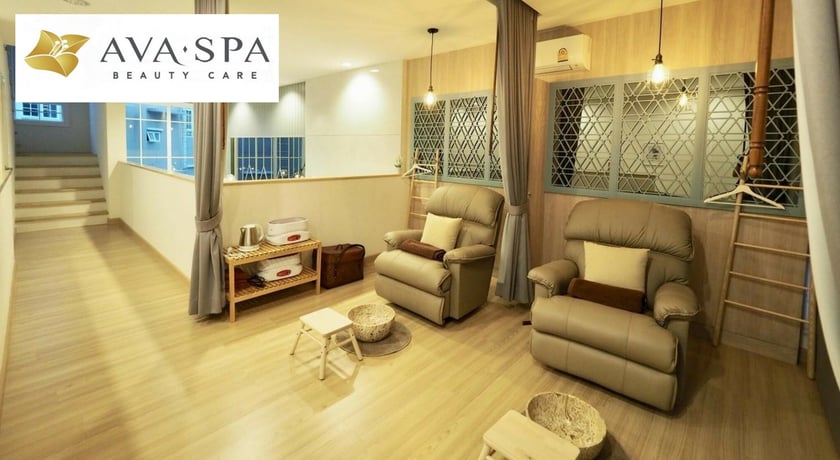 Ava Spa
0 reviews
Genesis Klinik
5 reviews
De Rest Spa & Thai Massage
2 reviews
Let's Relax Onsen Thong Lor
149 reviews