Book Online at GoWabi - Lashury Eyelash Salon
Lashury Eyelash Salon
Cash, credit card
$$$
THB
Located in Selected BTS Branches on Promotion Terms & Conditions
Our products have gone through a rigorous selection process by specialists with many years of experience who work closely with customers everyday. These high quality products are FDA approved to ensure safe and gentle usage around the eyes region. It is formed by Diva Supply Co.Ltd, Thailand, in line with safety guidelines of JLA (Japan Lash Association), authorized by the Japanese government.
Relax while your lashes are done at Lashury Eyelash Salon Bangkok, which is available at BTS Ploen Chit, Ekkamai, Chong Nonsi, Ari, Chit Lom, Nana, Sala Daeng, National Stadium, On Nut, Mo Chit, Thong Lor, Udom Suk, Gate Way Bangsue, MRT Chatuchak and MRT Rama 9
Reason Why Women Love Lash Extension?
Gone are the days of applying and removing mascara everyday. Eyelash extensions area much simpler solution as you won't have to wake up early & spend 15-20 minutes in the busy morning. Instead your eyelash extensions will stay beautifully and look great without any extra work, so women can enjoy beautiful lashes and a natural feeling.
The Results You Can Expect
- It feels completely natural and is as light as a feather and soft
- The perfect look for weddings, reunions, holidays or daily life
- It stays on even when exercising, swimming, showering or sleeping
- Change your look by creating thicker, fuller and longer lashes
Book Lashury Eyelash Salon online now to receive special privileges and discounts on various eyelash extension services. Read reviews about Lashury Eyelash from customers using the service. See full menu and prices with promotions and special discounts.
Terms & Conditions:
• This voucher can be used within 1 month after purchase.
• All purchases and treatments cannot be amended.
• These vouchers cannot be used with other promotions.
• Show your voucher from email or GoWabi app for verification
• Appointment has to be booked in advance. The shop contact details will be available in your "GoWabi's Booking Confirmation email or My Booking page"
Classic Eyelash Extension Modern Design (160 Strands) ต่อขนตาแบบธรรมชาติสไตล์โมเดิร์น 160 เส้น ข้างละ 80 เส้น เนรมิตให้คุณสวยได้ตามสไตล์โมเดิร์น ดีไซน์ที่ต้องการ Adore สวยหวาน | Confident สวยมั่นใจ | Smart สวยเท่ ด้วยขนตาต่อที่เบาสบายเหมือนขนตาจริง ติดทนนานกว่า 3-4 สัปดาห์ เปลี่ยนลุคให้คุณดูเป็นคนใหม่
This promotion is excluding eyelash removal.
Terms & Condition : can be used 12 Branches from Monday to Sunday 11AM. - 4 PM. At BTS Ekkamai, BTS Nana, BTS National Stadium, BTS Mo Chit, BTS Udom Suk, BTS Thong lo, Gateway Bangsue, MRT Chatuchak Park, MRT Phra Ram9, BTS Praya thai, BTS Victory Monument, BTS Chongnonsi
3D Volume ต่อขนตา 400 เส้น ข้างละ 200 เส้น เนรมิตให้คุณสวยได้ตามสไตล์โมเดิร์น ดีไซน์ที่ต้องการ ด้วยขนตาต่อที่เบาสบายเหมือนขนตาจริง ติดทนนานกว่า 3-4 สัปดาห์ เปลี่ยนลุคให้ดวงตาคุณดูเฉียมคม ไม่ซ้ำใคร ขนตาจะดูหนากว่าแบบเส้นต่อเส้น เหมาะสำหรับสาวๆที่ชอบแต่งหน้า
This promotion is excluding eyelash removal.
Terms & Condition : can be used 12 Branches from Monday to Sunday 11AM. - 4 PM. At BTS Ekkamai, BTS Nana, BTS National Stadium, BTS Mo Chit, BTS Udom Suk, BTS Thong lo, Gateway Bangsue, MRT Chatuchak Park, MRT Phra Ram9, BTS Praya thai, BTS Victory Monument, BTS Chongnonsi
Classic Eyelash Extension (120 Strands) ต่อขนตาแบบธรรมชาติ 120 เส้น ข้างละ 60 เส้น เนรมิตให้คุณสวยได้ตามสไตล์ธรรมชาติ ด้วยขนตาต่อที่เบาสบายเหมือนขนตาจริง ติดทนนานกว่า 3-4 สัปดาห์ เปลี่ยนลุคให้คุณดูเป็นคนใหม่
This promotion is excluding eyelash removal
Terms & Condition : can be used 12 Branches from Monday to Sunday 11AM. - 4 PM. At BTS Ekkamai, BTS Nana, BTS National Stadium, BTS Mo Chit, BTS Udom Suk, BTS Thong lo, Gateway Bangsue, MRT Chatuchak Park, MRT Phra Ram9, BTS Praya thai, BTS Victory Monument, BTS Chongnonsi
Lashury Eyelash Salon
Located in Selected BTS Branches on Promotion Terms & Conditions
Mon 11:00 AM - 08:00 PM
Tue 11:00 AM - 08:00 PM
Wed 11:00 AM - 08:00 PM
Thu 11:00 AM - 08:00 PM
Fri 11:00 AM - 08:00 PM
Sat 11:00 AM - 08:00 PM
Sun 11:00 AM - 08:00 PM
REVIEWS (written by customers after their visit)

---
Pare
staff was good and care of guest
Eyelash Extension (160 lashes, 80 lashes each)

Verified Reviews
Visited 27 Jan 2020
Puangpeth
บริการดี คุ้มค่า ไม่ทำลายขนตาจริง
Eyelash Extension (160 lashes, 80 lashes each)

Verified Reviews
Visited 19 Feb 2020

Classic Eyelash Extension (160 Strands)

Verified Reviews
Visited 29 Jan 2020

Pacharaporn
ครั้งที่ 3 แล้วค่ะ แนะนำ ทนกว่าร้านที่เคยทำ
Classic Eyelash Extension (120 strands)

Verified Reviews
Visited 27 Jan 2020
Rosalynn
สะดวกมากและคุณภาพดี ช่างมีความเป็นมืออาชีพ
Classic Eyelash Extension (160 Strands)

Verified Reviews
Visited 11 Feb 2020
Xiao Qi
ต่อร้านนี้ประจำค่ะ แต่สาขาศาลาแดงดีกว่าค่ะ
Eyelash Extension (160 lashes, 80 lashes each)

Verified Reviews
Visited 23 Jan 2020
Kunthida
very professional and fast
Classic Eyelash Extension Modern Design (120 Strands)

Verified Reviews
Visited 23 Jan 2020
So
ได้แบบที่อยากได้อยู่ได้นานด้วย
Classic Eyelash Extension (120 strands)

Verified Reviews
Visited 23 Jan 2020
Anna
Good!! Professional. The stuff is nice. Very gentle with my lashes
3D Volume Eyelash Extension (400 Strands)

Verified Reviews
Visited 17 Jan 2020
Pink
Great service.. nice advices for lash care
Eyelash Extension (160 lashes, 80 lashes each)

Verified Reviews
Visited 06 Jan 2020
People Also Like
Chi The Spa At Shangri-La Hotel
58 reviews
Nugust Spa & Massage
36 reviews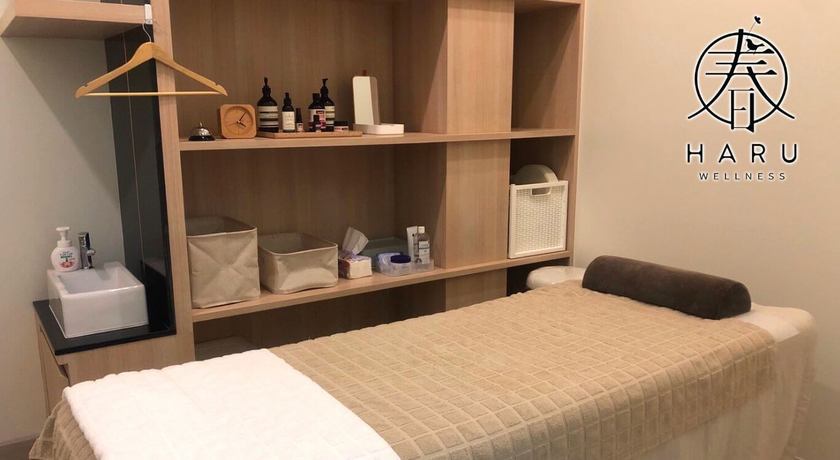 Haru Wellness Clinic
No reviews yet
Beauty More Hair&Nail Salon
1 reviews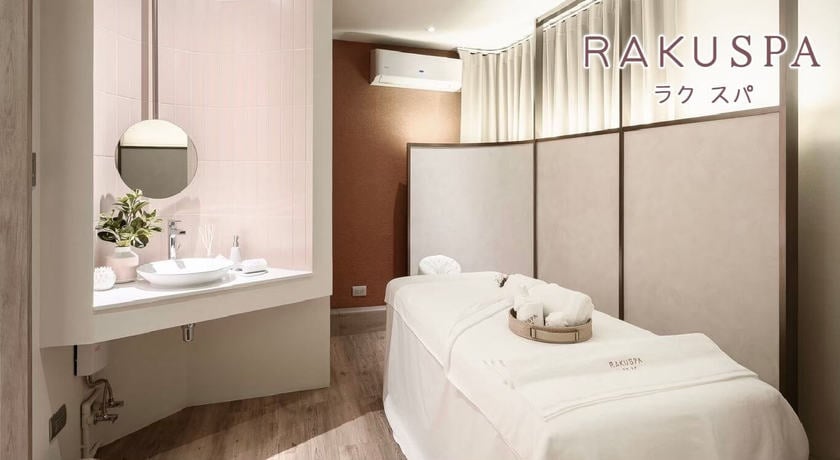 Raku Spa Bangkok
12 reviews
Lashury Eyelash Salon
Located in Selected BTS Branches on Promotion Terms & Conditions
MON 11:00 AM - 08:00 PM
TUE 11:00 AM - 08:00 PM
WED 11:00 AM - 08:00 PM
THU 11:00 AM - 08:00 PM
FRI 11:00 AM - 08:00 PM
SAT 11:00 AM - 08:00 PM
SUN 11:00 AM - 08:00 PM
Available Payment Methods
People Also Like
Chi The Spa At Shangri-La Hotel
58 reviews
Nugust Spa & Massage
36 reviews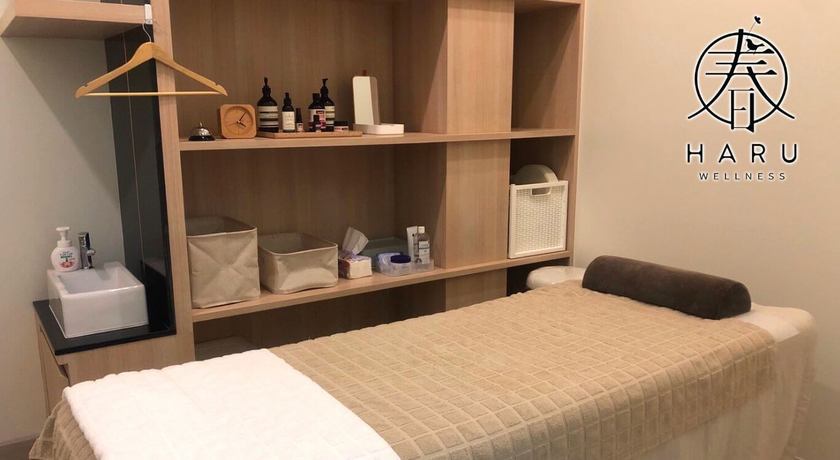 Haru Wellness Clinic
No reviews yet
Beauty More Hair&Nail Salon
1 reviews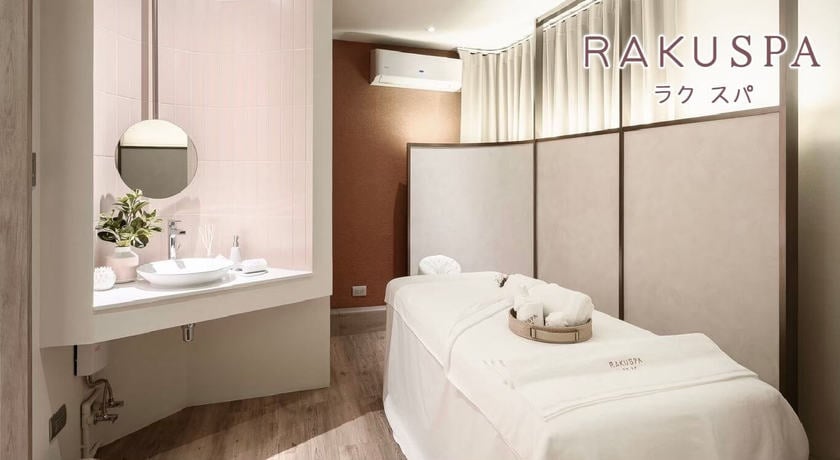 Raku Spa Bangkok
12 reviews