Book Online at GoWabi - Let's Relax Phuket 3rd Street
Let's Relax Phuket 3rd Street
Cash, credit card
$$ (Based on Special Rates from our Partners)
THB
184/14 Pangmuang Sai Kor Rd. Pathong, Krathu, Phuket 83150
Let's Relax Phuket 3rd Street 'Southern Tranquility' is a day spa in Phuket, located in Phuket's most lavish Patong Beach. Let's Relax 3rd Street offers a variation of treatments such as Hand and Foot Reflexology, Back and Shoulder Massage, Thai Massage, Aromatherapy Oil Massage, Facial Massage, Body Scrub, Body Wrap and amongst the range of spa experiences is Aromatic Hot Stone Massage for the whole body.
Let's Relax Spa Phuket is situated on Pangmuang Sai Kor Road, third street of Patong Beach, opposite of Soi Sansabai Alley. Simply book your next treatment at Let's Relax Phuket 3rd Street online through GoWabi application or website and enjoy the relaxing atmosphere.
** Please be informed that Phuket Branch is already in peak season and the occupancy is getting high. Phone reservation is not accepted, please kindly make the online booking through our website and advance payment is required to confirm your booking. We suggest you to do the walk in basis in case you do not like to undergo the advance payment. We apologized for the inconvenience caused.
Both male and female therapists will be randomly selected to provide the services.
Featured Services
AROMATHERAPY OIL MASSAGE is an ancient therapeutic method of pressure point massage utilizing essential oils from plants, leaves, and flowers that are applied to the body typically with a Swedish Massage technique, to stimulate blood flow and lymph fluid.
THAI MASSAGE is influenced by Chinese and Indian healing arts, which involves a combination of stretching and acupressure techniques. The massages are oil free and performed on a mattress, with loose pajamas are worn. This massage is a back and leg massage only unlike the THAI HERBAL MASSAGE which is a whole body massage.
Let's Relax Phuket 3rd Street
184/14 Pangmuang Sai Kor Rd. Pathong, Krathu, Phuket 83150
Mon 10:00 AM - 11:45 PM
Tue 10:00 AM - 11:45 PM
Wed 10:00 AM - 11:45 PM
Thu 10:00 AM - 11:45 PM
Fri 10:00 AM - 11:45 PM
Sat 10:00 AM - 11:45 PM
Sun 10:00 AM - 11:45 PM
REVIEWS (written by customers after their visit)

---
People Also Like
Lashury Eyelash Salon
352 reviews
Let's Relax Onsen Thong Lor
2409 reviews
La Zensa Spa
441 reviews
The Cocktail Clinic
1818 reviews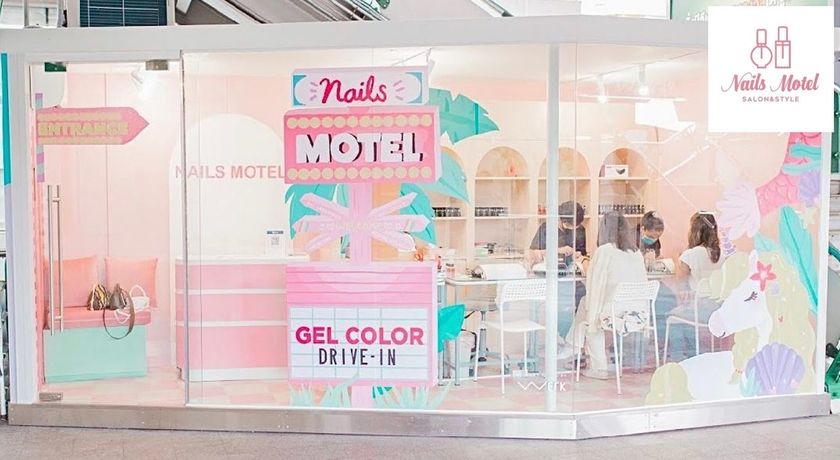 Nails Motel
48 reviews
Let's Relax Phuket 3rd Street
184/14 Pangmuang Sai Kor Rd. Pathong, Krathu, Phuket 83150
MON 10:00 AM - 11:45 PM
TUE 10:00 AM - 11:45 PM
WED 10:00 AM - 11:45 PM
THU 10:00 AM - 11:45 PM
FRI 10:00 AM - 11:45 PM
SAT 10:00 AM - 11:45 PM
SUN 10:00 AM - 11:45 PM
Available Payment Methods
People Also Like
Lashury Eyelash Salon
352 reviews
Let's Relax Onsen Thong Lor
2409 reviews
La Zensa Spa
441 reviews
The Cocktail Clinic
1818 reviews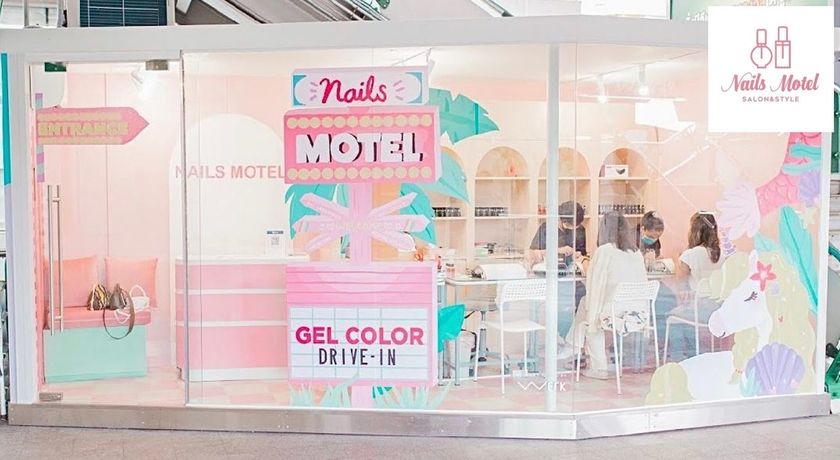 Nails Motel
48 reviews