Book Online at GoWabi - Lilac by 106 Hair
Lilac by 106 Hair
Cash, credit card
$$$
THB
111, Rushmore 1st Floor, Soi Thonglor 5, Sukhumvit 55, Klongtan Nua, Wattana, Bangkok 10110
Spa & Hair LiLAC by 106 hair is a hair salon managed by Japanese professional executives which have successfully managed many beauty salons both in Japan and Thailand. Our stylist was trained by a Japanese professional stylist and now has over 13 years of experience in the hairdressing profession.
Our hairdressing styles based on each customer's look. We use techniques to nurture customers' hair and scalp in the long-term, which is not less important than getting beautiful hairstyles at the salon. We can give you advice about hairstyles, colouring, perm, including tips on how to keep up your beautiful hair afterward. Not only experienced hair stylists, all staff were trained on hairdressing techniques and good customer service by Japanese salon's standard as well. We can assure you that we offer the best service experiences and relaxation that meet and exceed our customers' expectations.
Terms & Conditions:
• This voucher can be used within 6 month after purchase.
• All purchases and treatments cannot be amended.
• These vouchers cannot be used with other promotions.
• Show your voucher from email or GoWabi app for verification
• Appointment has to be booked in advance. The shop contact details will be available in your "GoWabi's Booking Confirmation email or My Booking page"
*Weekday promotion only Monday-Friday 10AM-07.30PM
Lilac by 106 Hair
111, Rushmore 1st Floor, Soi Thonglor 5, Sukhumvit 55, Klongtan Nua, Wattana, Bangkok 10110
Mon 10:00 AM - 07:30 PM
Tue 10:00 AM - 07:30 PM
Thu 10:00 AM - 07:30 PM
Fri 10:00 AM - 07:30 PM
Sat 10:00 AM - 07:30 PM
Sun 10:00 AM - 07:30 PM
REVIEWS (written by customers after their visit)

---

Sea
ตัดผมร้านนี้ประจำ พี่ก้อยตัดดีมากๆ ค่ะ น้องๆ สตาฟยังมือใหม่อาจจะงงๆ แต่พอเข้าใจค่ะ : )
Cut + Plamier Treatment + Soda Spa Shower spa by Goy Stylist

Verified Reviews
Visited 29 May 2020

Yuri
very good performance.
Cut + Plamier Treatment + Soda Spa Shower spa by Goy Stylist

Verified Reviews
Visited 25 May 2020
Mattawan
พี่ก้องช่างตัดผมละเอียดมากค่ะ ตัดดีและสวยมาก เช็คให้แล้วเช็คให้อีก 👍
Cut + Plamier Treatment + Soda Spa Shower spa by Goy Stylist

Verified Reviews
Visited 28 May 2020
Fai
พนักงานน่ารักมากๆค่ะ ร้านสะอาด ยาสระผมหอมมากๆ ที่จอดรถเยอะสะดวก
Cut + Plamier Treatment + Soda Spa Shower spa by Goy Stylist

Verified Reviews
Visited 24 May 2020
Chayajee
พนักงานน่ารัก เป็นกันเอง
Cut + Plamier Treatment + Soda Spa Shower + Neo Silk Iron

Verified Reviews
Visited 25 May 2020
Wasinee
มาครั้งนี้สระผมค่อนข้างแรงไปหน่อย แต่ยังบริการดี พนักงานดีเหมือนเดิมค่ะ แต่มาคราวก่อนมีน้ำชาเสิร์ฟด้วย แต่คราวนี้ไม่มีแล้ว😭
Cut + Plamier Treatment + Soda Spa Shower spa by Goy Stylist

Verified Reviews
Visited 25 May 2020
Jiyoung
There are so many perm styles customers can choose :)
Cut + Perm or Color + Milbon Treatment + Soda Shower spa

Verified Reviews
Visited 24 May 2020
Jj
ใช้บริการครั้งที่ 2 แล้วค่ะ ประทับใจการบริการมาก
Cut + Plamier Treatment + Soda Spa Shower + Neo Silk Iron

Verified Reviews
Visited 23 May 2020

พิชญุตม์
ชอบโซดาสปาครับ รู้สึกสระแล้วผมสะอาดดี
Cut + Plamier Treatment + Soda Spa Shower + Neo Silk Iron

Verified Reviews
Visited 16 May 2020
Nook
ปกติคือทำประจำร้านนี้อยู่แล้วค่ะ พี่ก้อยตัดดีเหมือนเดิมค่ะ ไว้จะไปตัดอีกนะคะ Voucher คุ้มมากค่ะ
Cut + Plamier Treatment + Soda Spa Shower spa by Goy Stylist

Verified Reviews
Visited 18 May 2020
People Also Like
Oasis Spa at Sukhumvit 51
16 reviews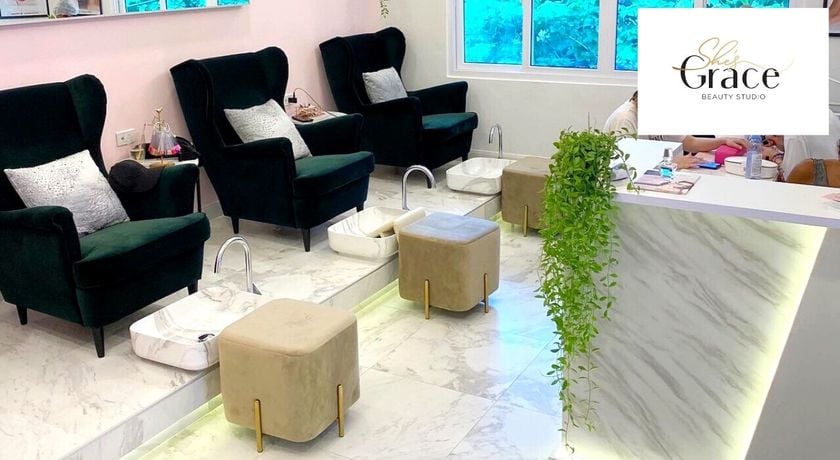 She's Grace Beauty Studio
32 reviews
MYTH Urban Massage
311 reviews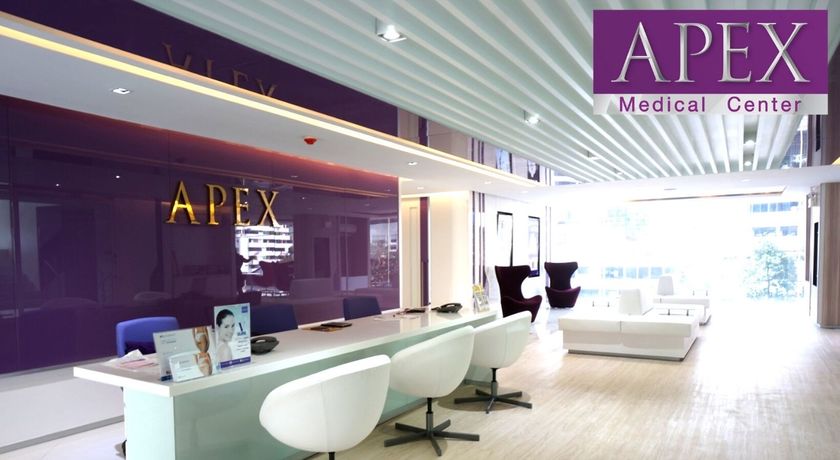 Apex Medical Center
5 reviews
Happening Nail & Hair Spa
79 reviews
Lilac by 106 Hair
111, Rushmore 1st Floor, Soi Thonglor 5, Sukhumvit 55, Klongtan Nua, Wattana, Bangkok 10110
MON 10:00 AM - 07:30 PM
TUE 10:00 AM - 07:30 PM
THU 10:00 AM - 07:30 PM
FRI 10:00 AM - 07:30 PM
SAT 10:00 AM - 07:30 PM
SUN 10:00 AM - 07:30 PM
Available Payment Methods
People Also Like
Oasis Spa at Sukhumvit 51
16 reviews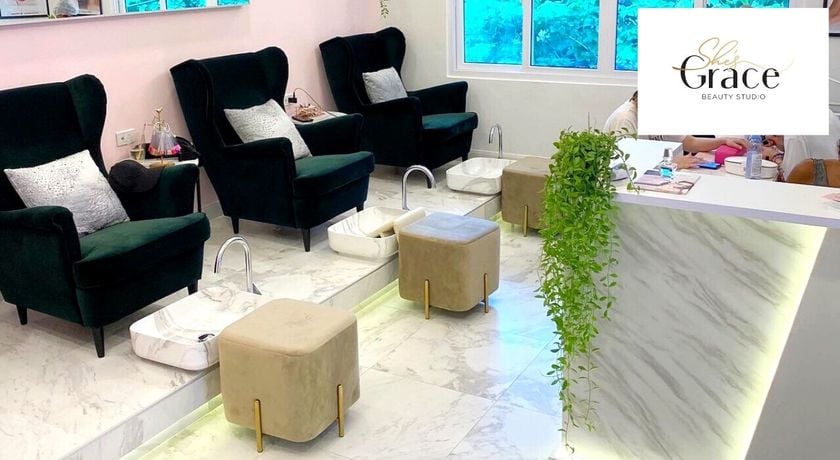 She's Grace Beauty Studio
32 reviews
MYTH Urban Massage
311 reviews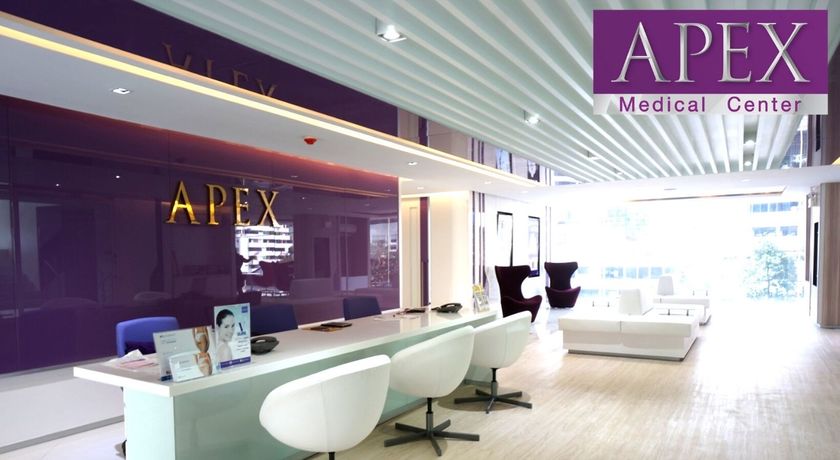 Apex Medical Center
5 reviews
Happening Nail & Hair Spa
79 reviews