Book Online at GoWabi - LIZ Bangkok
LIZ Bangkok
Cash, credit card
$$ (Based on Special Rates from our Partners)
THB
W District Project (at Ganesha Circle), BTS Phra Khanong, Exit 3 No. 1599 Sukhumvit Road, Prakanong Nuea Sub-district, Wattana District, Bangkok 10110
Love the technique she uses.

- Hana

พนักงานน่ารักค่ะ แจ้งว่าจะต่อขนตาเพื่อไปงาน พน

- K
ลิซ แบงค็อก (LIZ BANGKOK) LIZ BANGKOK is one of Bangkok's leading destinations for private & gentle hair removal. Our staff of highly trained specialists, offer customized waxing treatments that allow our clients to stay silky smooth and confident.
We specialize in the most Natural Looking Microblading treatment for Brows and Lips. Our incredible lash technicians are experts in lash extensions, re-fills and tinting and take exceptional pride in maintaining the highest standard of hygiene, proper technique and professional application. At LIZ Bangkok, we use only product that are top-tier, safe and time-tested. Our specialists will provide you with personalized results in a timely fashion.
Please arrive at least 15 minutes before your appointment time.
This is promotion for booking at gowabi only. If you are a walk in customer, you cannot get this promotion price that is available on GoWabi website.
LIZ Bangkok
W District Project (at Ganesha Circle), BTS Phra Khanong, Exit 3 No. 1599 Sukhumvit Road, Prakanong Nuea Sub-district, Wattana District, Bangkok 10110
Tue 11:00 AM - 08:00 PM
Wed 11:00 AM - 08:00 PM
Thu 11:00 AM - 08:00 PM
Fri 11:00 AM - 08:00 PM
Sat 11:00 AM - 08:00 PM
Sun 11:00 AM - 08:00 PM
REVIEWS (written by customers after their visit)

---
5.0
Love the technique she uses
Hana

Hana
Love the technique she uses.

Verified Reviews
Visited 20 Dec 2020
4.5
พนักงานน่ารักค่ะ แจ้งว่าจะต่อขนตาเพื่อไปงาน พนง.ต่อให้หนาขึ้น สถานที่ทำเป็นห้องเล็กๆ ติดกระจก ไม่มีความเป็นส่วนตัว ตอนนี้ต่อมาสี่วันแล้ว ยังไม่ร่วงซักเส้นค่ะ
K
K
พนักงานน่ารักค่ะ แจ้งว่าจะต่อขนตาเพื่อไปงาน พนง.ต่อให้หนาขึ้น สถานที่ทำเป็นห้องเล็กๆ ติดกระจก ไม่มีความเป็นส่วนตัว ตอนนี้ต่อมาสี่วันแล้ว ยังไม่ร่วงซักเส้นค่ะ

Verified Reviews
Visited 20 Dec 2020


Verified Reviews
Visited 25 Jan 2021
5.0
ployko-8099912 ครั้งแรก ส่วนลด 100 บาท
Ployko
Ployko
ployko-8099912 ครั้งแรก ส่วนลด 100 บาท

Verified Reviews
Visited 26 Mar 2020
5.0
ทำดี มือเบามากค่ะ ที่นอนทำสบายมากๆๆ
ธนัชพร

ธนัชพร
ทำดี มือเบามากค่ะ ที่นอนทำสบายมากๆๆ

Verified Reviews
Visited 28 Nov 2020
4.0
บรรยากาศดี ร้านน่ารัก คนทำก็น่ารัก บริการดี แต่ไม่รู้ทำไมขนตาข้างหนึ่งช๊อตค่ะ อีกข้างสวยมาก 😅
Ploynapat

Ploynapat
บรรยากาศดี ร้านน่ารัก คนทำก็น่ารัก บริการดี แต่ไม่รู้ทำไมขนตาข้างหนึ่งช๊อตค่ะ อีกข้างสวยมาก 😅

Verified Reviews
Visited 28 Nov 2020
5.0
พนักงานบริการดีมากกกก มีที่จอดรถ
Pa Ngg
Pa Ngg
พนักงานบริการดีมากกกก มีที่จอดรถ

Verified Reviews
Visited 28 Nov 2020
5.0
Not so gooddddddddddd
Chanisa
Chanisa
Not so gooddddddddddd

Verified Reviews
Visited 28 Nov 2020
5.0
ทำเลร้านเดินจากบีทีเอสได้ ร้านไม่ใหญ่ แต่สะอาด พนักงานสุภาพ เปิดเพลงคลอตลอด
Bua
Bua
ทำเลร้านเดินจากบีทีเอสได้ ร้านไม่ใหญ่ แต่สะอาด พนักงานสุภาพ เปิดเพลงคลอตลอด

Verified Reviews
Visited 28 Nov 2020
5.0
Good service and professional staff
Ploynapat

Ploynapat
Good service and professional staff

Verified Reviews
Visited 28 Nov 2020
People Also Like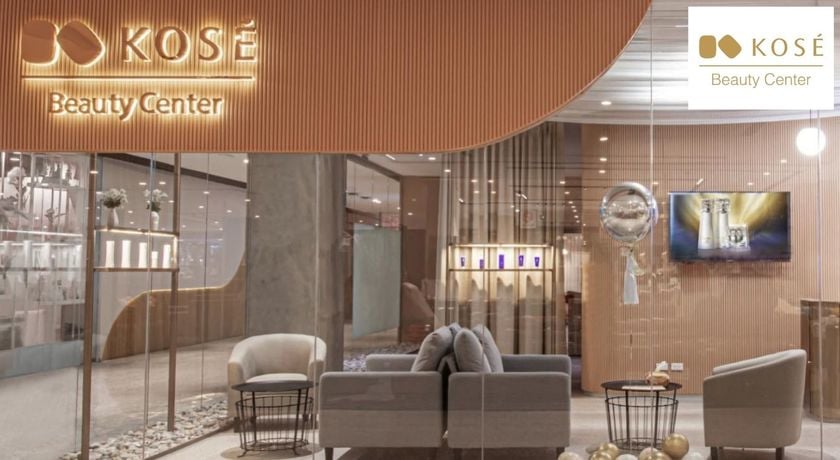 KOSE Beauty Center
164 reviews
Alinda Clinic
1601 reviews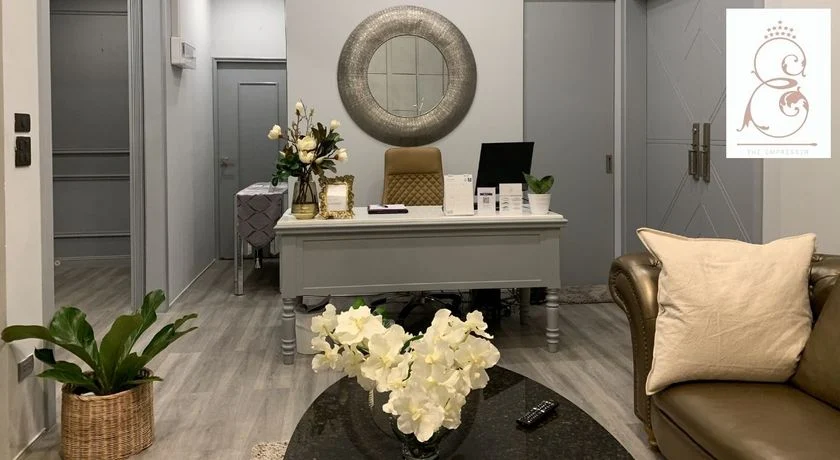 The Empresser (Lash & Brow)
306 reviews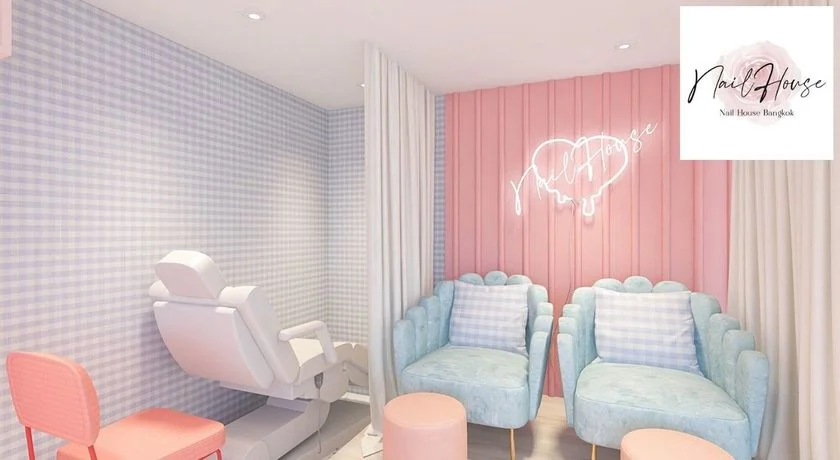 NAIL HOUSE BANGKOK (Asoke Sukhumvit 21)
983 reviews