Book Online at GoWabi - Madris Hair Salon (Thonglor)
Madris Hair Salon (Thonglor)
Cash, credit card
$$ (Based on Special Rates from our Partners)
THB
The Taste 2nd floor, 235 Sukhumvit Rd, Khlong Toei Nuea, Khet Watthana, Bangkok 10110
Madris Hair Salon ที่ร้านจะให้บริการด้านแฮร์ซาลอนอย่างครบวงจร ทั้งดัด ตัด ยืด ทำสี ทรีทเม้นท์ ดีท็อกซ์ รวมถึงออกแบบจัดแต่งทรงผมสำหรับไปงานด้วย โดยมีทีมงาน stylist และช่างผมมืออาชีพที่มีประสบการณ์สูง สามารถให้บริการจัดแต่งทรงผมได้ตามที่ลูกค้าต้องการ และที่สำคัญที่สุดคือ เราคำนึงถึงความเปลอดภัยของลูกค้าเป็นหลัก จึงนำนวัตกรรมที่ทันสมัยและเลือกใช้เฉพาะผลิตภัณฑ์ในระดับ hi-end รวมถึงการควบคุมปริมาณสารเคมีเพื่อไม่ให้เกิดอันตรายต่อเส้นผมและหนังศรีษะ ร้านเปิดให้บริการมาย่างเข้าปีที่ 4 แล้ว โดยส่วนใหญ่ลูกค้าที่มารับบริการจะมีตั้งแต่วัยรุ่น วัยทำงานที่ต้องการมีทรงผมหรือสีผมที่ทันสมัยพร้อมกับสุขภาพผมที่ดีควบคู่ไปด้วย
จุดเด่นของทางร้านที่มีชื่อเสียงและเป็นที่นิยมมากๆในหมู่ลูกค้าคือการดัดผมแบบดิจิตอล ทำสี และ Hair Clinic system ซึ่งมีลูกค้าให้ความไว้วางใจกับร้านเรามากกว่าหมื่นราย
Terms & Conditions:
• This voucher can be used within 2 month after purchase.
• All purchases and treatments cannot be amended.
• These vouchers cannot be used with other promotions.
• Show your voucher from email or GoWabi app for verification
• Appointment has to be booked in advance. The shop contact details will be available in your "GoWabi's Booking Confirmation email or My Booking page"
Featured Services
Detoxing - the process of hair pre-treatment To flush out toxins and residues before bending Which will make your hair condition ready before doing the chemistry And efficient, ready to undergo various chemicals
HAIR CLINIC SYSTEM 6 STEPS FOR RECOVERY 6 Special steps for hair restoration, perming, bleaching, ORGANIC TREATMENT, ultra concentrated
Solve the 5 hair loss problems:
• I am jelly, macerated when exposed to water.
• Lightweight, weightless, tough styling
• Dry, crisp, lacking shine
• Flexible like an elastic
• Thin, thin wire
HAIR CLINIC SYSTEM 6 STEPS FOR RECOVERY of the shop. Is a treatment that has ingredients rich in nutrients that nourish damaged hair at all steps Helps to arrange the hair both inside and outside the hair Rebalance the moisture and oil balance of damaged hair back to be strong and beautiful Including pushing keratin and natural moisturizers Enters the hair to fill the damaged hole from the inside Restores strength and shine with the infiltration of nutrient-rich treatments into the hair. There are ingredients that help prevent the epidermis and repair the damaged epidermis to create a natural shine, very soft and good for hair health. Inhibits static electricity and also helps to increase the power of moisture to the scalp problems with special ingredients, including nutritional supplements, plant protein and UV protection.
HAIR CLINIC SYSTEM 4 STEPS FOR SILKY AND DAMAGED HAIR 4 Special steps for restoring hair problems for big women Just the heat from the sun can hurt me. Which will be hot, dyeing, biting, perming, everything will cause hair damage For hair to become soft and flowing With organic treatment set straight from Korea Guaranteed with the 2018 KOREAN BRAND PREFERENCE AWARD that contains ACAI extracts, which have been tested that Closest to hair tissue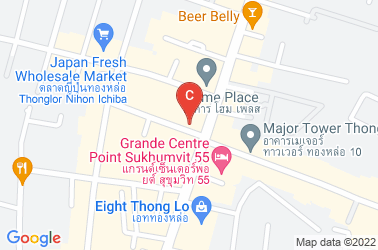 Madris Hair Salon (Thonglor)
The Taste 2nd floor, 235 Sukhumvit Rd, Khlong Toei Nuea, Khet Watthana, Bangkok 10110
Mon 10:00 AM - 08:00 PM
Tue 10:00 AM - 08:00 PM
Wed 10:00 AM - 08:00 PM
Thu 10:00 AM - 08:00 PM
Fri 10:00 AM - 08:00 PM
Sat 10:00 AM - 08:00 PM
Sun 10:00 AM - 08:00 PM
REVIEWS (written by customers after their visit)

---
People Also Like
GoWabi Gift Card
6 reviews
ISS Aesthetic & Wellness
308 reviews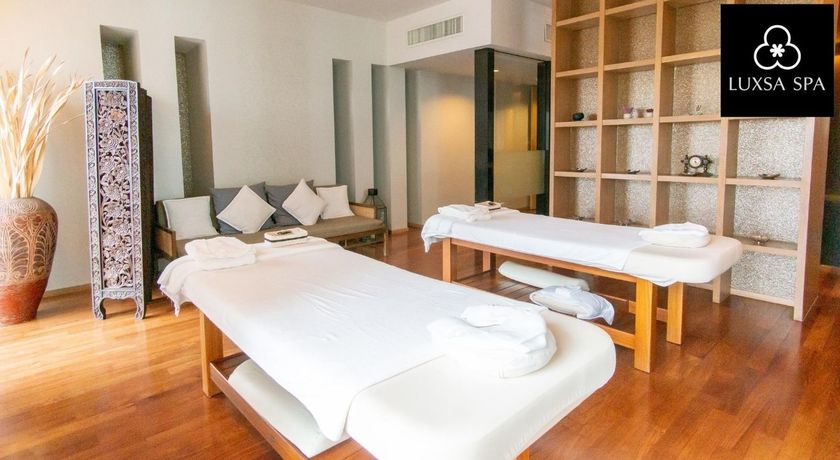 Luxsa Spa at Hansar Bankok Hotel
55 reviews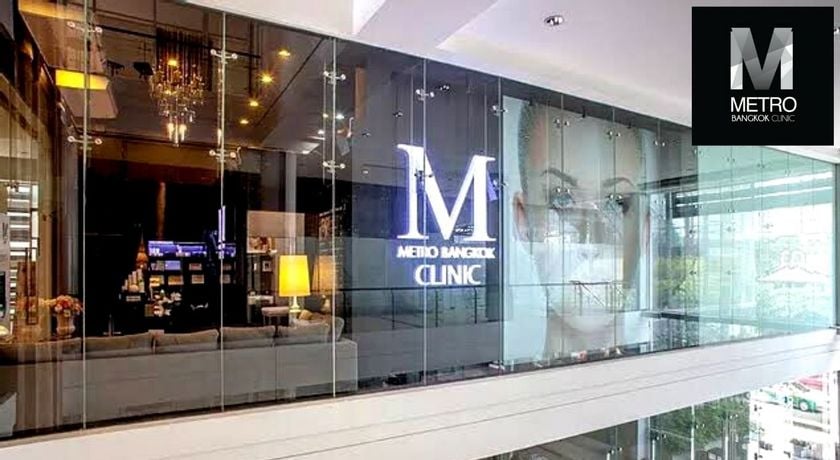 Metro Bangkok Clinic
344 reviews
Treasure Spa (Siam Square Branch)
385 reviews