Book Online at GoWabi - Massira Wellness & Spa
Massira Wellness & Spa
Cash, credit card
$$$
THB
3rd Floor., Ramada Plaza Menam Riverside Hotel 2074 Charoenkrung Road, Wat Prayakrai, Bangkorlaem, Bangkok 10120 Thailand
Spacious and luxurious spa located next to the Chao Praya River, the major river in Thailand. Massira means "Golden River" and is in reference to the "River of the Kings". River has a life energy flow, so do you. Escape from fast pace city energy and experience the tranquility at Massira.Get your energy flowing throughout your body with peace of mind. Journey to the optimum wellbeing with your most suitable massages/treatments and let us pamper your body, mind, and soul.Enjoy your spa experience at Massira Wellness & Spa.
Reservations:
We are recommended to make advance booking prior to their arrival at least 1 hour, in order to secure the preferred date and time of treatment.
กรุณาสำรองทรีทเมนท์ล่วงหน้าอย่างน้อย1 ชมเพื่อที่คุณจะได้รับการบริการตามวันและเวลาที่คุณต้องการ
Arrival:
Please arrive at the spa 15 minutes prior to your scheduled appointment. This gives you a time to check in and prepare for your treatment without any reduced treatment time.
กรุณามาก่อนเวลานัดหมายอย่างน้อยที่สุด15นาที เพื่อที่คุณจะได้มีเวลาในการกรอกแบบสอบถามและเตรียมความพร้อมที่จะเข้ารับบริการโดยไม่กระทบต่อเวลาทรีทเมนท์ของคุณ
Late Arrival:
For arriving late without any information will be limited time of your treatment.
การมาสายกว่าเวลานัดหมายโดยไม่มีการแจ้งล่วงหน้าทางเราจะขอสิ้นสุดทรีทเมนท์ตามเวลาที่ได้ทำการสำรองไว้เท่านั้น
• Aromatherapy Massage 60-min
• Body Scrub 60-min
• Aromatherapy Massage 30-min
• Head Massage 30-min
Aromatherapy Massage
Experience total relaxation and renewal of body and mind with a deeply therapeutic massage, using blended of essential oils personally selected for your individual needs.
กลิ่นน้ำมันระเหย doTERRA ที่เป็นเอกลักษณ์เฉพาะของ มาศศิรา สปา ช่วยให้รู้สึกผ่อนคลายได้โดยง่าย ซึ่งการนวด อโรม่า เป็นการนวดแบบเบาสบาย เพื่อผ่อนคลายทั้งร่างกายและจิตใจ
Body Massage
The greatest therapy of Thai Traditional Massage gathering with the best technique of Swedish, Sport with stronger pressure,friction and compression to work deep muscle tissue combined with Aroma Therapy Warm Oil. The result will make you relief stress andease muscle tension. The benefit of doTERRA Aroma Therapy Warm Oil soothes aching muscles. The result will be completely relaxing and ease your muscle tension.
Foot Massage
This therapy helps boost the immune system, guides the body to a more balance state of equilibrium and improve blood circulation.Foot Retreat begins with mineral enriched footbath and exfoliation. This nourishing therapy and massage relief stiff muscle resulting in relaxing mind and body.
การนวดเท้า และการทำทรีทเม้นท์เท้า ช่วยบรรเทาอาการปวดเมื่อย ผ่อนคลาย กระตุ้นการไหลเวียนเลือด และช่วยให้นอนหลับสบาย
Massira Wellness & Spa
3rd Floor., Ramada Plaza Menam Riverside Hotel 2074 Charoenkrung Road, Wat Prayakrai, Bangkorlaem, Bangkok 10120 Thailand
Mon 10:00 AM - 10:00 PM
Tue 10:00 AM - 10:00 PM
Wed 10:00 AM - 10:00 PM
Thu 10:00 AM - 10:00 PM
Fri 10:00 AM - 10:00 PM
Sat 10:00 AM - 10:00 PM
Sun 10:00 AM - 10:00 PM
REVIEWS (written by customers after their visit)

---

Artimon
โดยรวมโอเคดีค่ะ แต่ว่าพนักงานที่นวดอาจจะอยู่แค่ในระดับที่ดีแต่ไม่ได้ดีมากขนาดนั้น สถานที่โอเคค่ะแต่แอบไกลนิดนึง

Verified Reviews
Visited 23 May 2019
People Also Like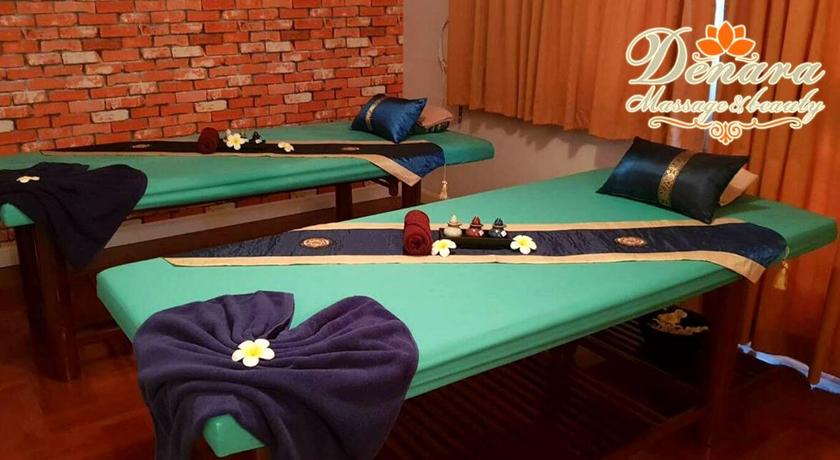 Denara Massage & Beauty
8 reviews
Papalashzie
8 reviews
The Zapp Clinic
25 reviews
Mandarin Ginger Spa
31 reviews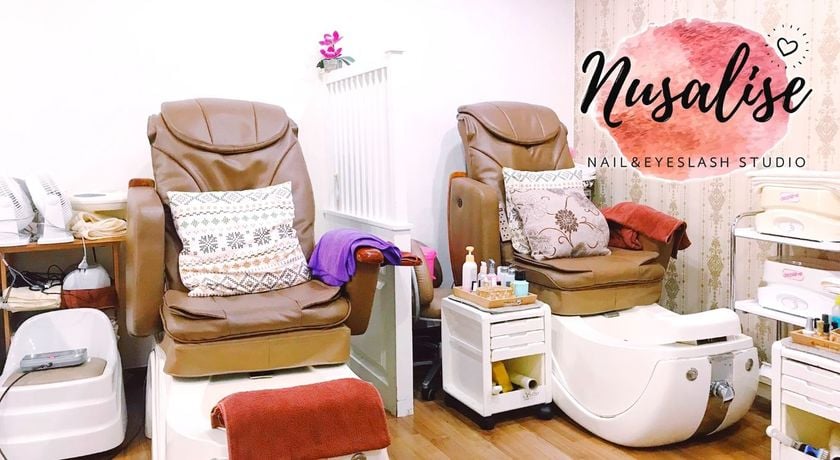 Nusalise Nail (Terminal21 Branch)
3 reviews
Massira Wellness & Spa
3rd Floor., Ramada Plaza Menam Riverside Hotel 2074 Charoenkrung Road, Wat Prayakrai, Bangkorlaem, Bangkok 10120 Thailand
MON 10:00 AM - 10:00 PM
TUE 10:00 AM - 10:00 PM
WED 10:00 AM - 10:00 PM
THU 10:00 AM - 10:00 PM
FRI 10:00 AM - 10:00 PM
SAT 10:00 AM - 10:00 PM
SUN 10:00 AM - 10:00 PM
Available Payment Methods
People Also Like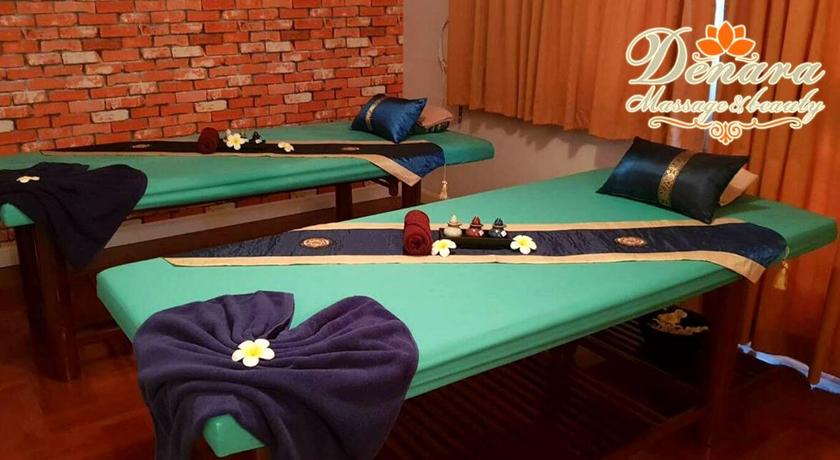 Denara Massage & Beauty
8 reviews
Papalashzie
8 reviews
The Zapp Clinic
25 reviews
Mandarin Ginger Spa
31 reviews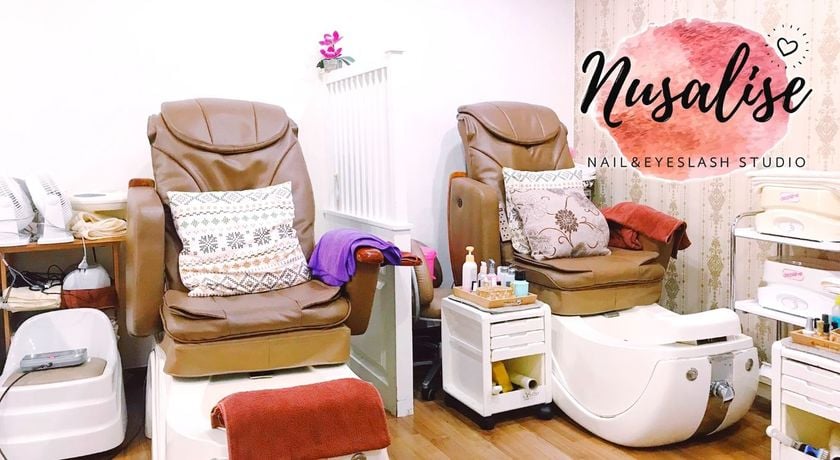 Nusalise Nail (Terminal21 Branch)
3 reviews