Book Online at GoWabi - Master Brows: Professional Permanent Makeup Center (Ramkhamhaeng)
Master Brows: Professional Permanent Makeup Center (Ramkhamhaeng)
Cash, credit card
$$$
THB
1056/39 CasaCity Ramkhamhaeng Huamark Bangkapi Bangkok 10240
The Master Brows brand was established by Master Vaniya, a famous microblading expert in Thailand who has been in the beauty industry for a very long time. The idea behind the brand is that beauty has always been paired with women and we would like to create such beauty for a woman like you under the concept of natural beauty. With the global microblading experiences and knowledge of Master Vaniya, the Master Brows brand has been introduced along with various beauty courses that are ready to serve every need. The unique courses of Master Brows developed from the experiences in the beauty industry are easy to understand and can produce a perfect outcome. Learners can apply what they learn in the beauty businesses and produce a professional work because our goal is to make you look "beautiful and natural".
Master Brows ก่อตั้งโดย Master Vaniya ผู้เชี่ยวชาญด้าน Microblading ที่โด่งดังของเมืองไทยผู้คร่ำหวอดอยู่ในวงการด้านความงามมาอย่างยาวนาน จากความเชื่อที่ว่า ความสวยงามกับผู้หญิงนั้น เป็นสิ่งที่คู่กันอยู่เสมอ เราจึงอยากที่จะเนรมิตความงามให้กับผู้หญิงเช่นคุณ โดยยึดถือหลักให้สวยอย่างเป็นธรรมชาติมากที่สุด เพราะหัวใจของเราคือ "ให้คุณสวยอย่างถาวร และดูเป็นธรรมชาติมากที่สุด"
Featured Services
Master Brows: Professional Permanent Makeup Center (Ramkhamhaeng)
1056/39 CasaCity Ramkhamhaeng Huamark Bangkapi Bangkok 10240
Mon 10:00 AM - 08:00 PM
Tue 10:00 AM - 08:00 PM
Wed 10:00 AM - 08:00 PM
Thu 10:00 AM - 08:00 PM
Fri 10:00 AM - 08:00 PM
Sat 10:00 AM - 08:00 PM
REVIEWS (written by customers after their visit)

---
catherine Wells
Posted 340 Days ago
I cannot recommend Master Brows highly enough! They were so friendly and at each step of the treatment they explained what they were doing in fluent English. If you are looking for eyebrow microblading, you should come here! They took their time getting the exact shape and color, constantly consulting me, and the final result looks amazing. Also the lashlift and tint had transformed my eyes. I experienced no pain or discomfort and the staff always put me at ease. I will definitely come back to Bangkok to get these two procedures done, at much less cost and better results than in Tokyo where I live. Highly recommended!!!! Five stars!
Eyebrow Microblading

Verified Reviews
Visited 06/21/2017
sineenath
Posted 445 Days ago
มากี่ครั้งก็ชอบนะ
Gel Color – Hands

Verified Reviews
Visited 03/06/2017
sineenath
Posted 492 Days ago
ให้คะแนน 5 ค่ะ บริการดี เป็นกันเองมากค่ะ
Hand Nail Polish

Verified Reviews
Visited 03/06/2017
People Also Like
Genesis Klinik
4 reviews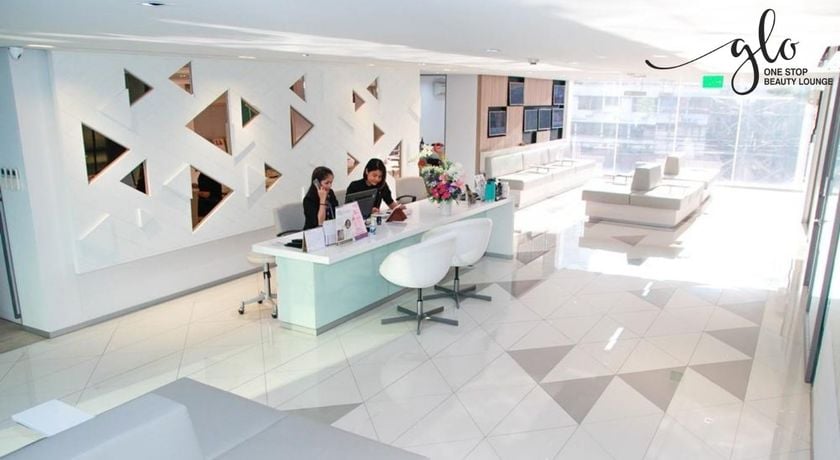 GLO One Stop Beauty Lounge by APEX
0 reviews
Borisud Pure Spa by Mode Sathorn Hotel
48 reviews
Let's Relax Onsen Thong Lor
124 reviews
Master Brows: Professional Permanent Makeup Center (Ramkhamhaeng)
1056/39 CasaCity Ramkhamhaeng Huamark Bangkapi Bangkok 10240
MON 10:00 AM - 08:00 PM
TUE 10:00 AM - 08:00 PM
WED 10:00 AM - 08:00 PM
THU 10:00 AM - 08:00 PM
FRI 10:00 AM - 08:00 PM
SAT 10:00 AM - 08:00 PM
Available Payment Methods
People Also Like
Genesis Klinik
4 reviews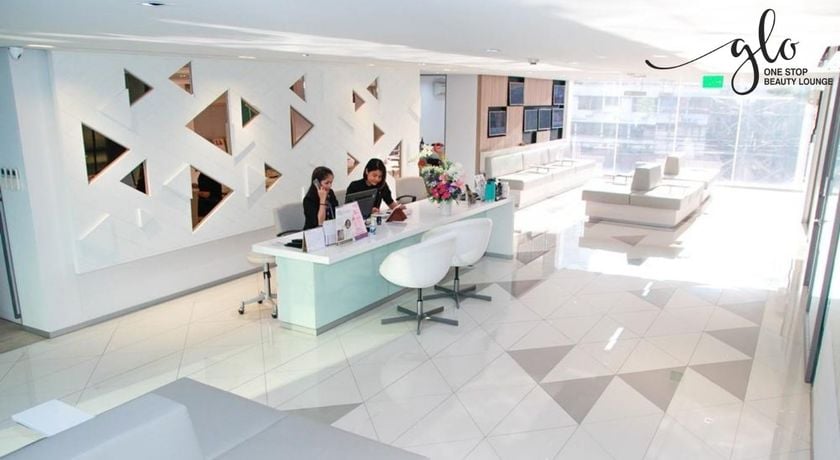 GLO One Stop Beauty Lounge by APEX
0 reviews
Borisud Pure Spa by Mode Sathorn Hotel
48 reviews
Let's Relax Onsen Thong Lor
124 reviews