Book Online at GoWabi - Navamin 9 Hospital
Navamin 9 Hospital
Cash, credit card
$$ (Based on Special Rates from our Partners)
THB
96 Sihaburanukit Rd, Min Buri, Bangkok 10510
บริการดีมากๆค่ะ พนักงานใส่ใจดูแลดี พูดจาดี ยิ้

- Nidnoiz

โรงพยาบาลอยู่ไกลเมืองไปหน่อย เดินทางไกล

- Tanya

ชอบห้องเพราะมีขนาดเหมาะสม

- วีรธรรม
Navamin 9 Hospital is a leading private hospital in the suburbs from other Navamin Hospital groups. The hospital is located in Bangkok in the MinBuri district. The hospital was successfully established by the strong commitments of the executive board, management teams and medical professionals who work collaboratively to achieve the goals. Our hospital medical teams and other support staff who have experience in standard quality of medical services, work together in quick response to meet the health needs of all the customers at a reasonable price. The hospital can provide services of more than 2,000 out-patients per day with spacious and convenient outpatient Units by our expert specialist medical professionals with most advanced technology of medical equipment and devices. It takes only 15 minutes to travel from Suvarnabhumi Airport to the Navamin 9 hospital.
Navamin 9 Hospital has been certified as a standard hospital by the Healthcare Accreditation Institute (Public Organization) and now is in the process of developing a system to support the standard JCI (Joint Commission International) in the year 2013.
Terms & Conditions:
• This voucher can be used within 2 month after purchase.
• This promotion can be used at Nawaminthon 9 Hospital only.
• All purchases and treatments cannot be amended.
• These vouchers cannot be used with other promotions.
• Show your voucher from email or GoWabi app for verification
• Appointment has to be booked in advance. The shop contact details will be available in your "GoWabi's Booking Confirmation email or My Booking page"
Mon 08:00 AM - 07:00 PM
Tue 08:00 AM - 07:00 PM
Wed 08:00 AM - 07:00 PM
Thu 08:00 AM - 07:00 PM
Fri 08:00 AM - 07:00 PM
Sat 08:00 AM - 07:00 PM
Sun 08:00 AM - 07:00 PM
REVIEWS (written by customers after their visit)

---
5.0
บริการดีมากๆค่ะ พนักงานใส่ใจดูแลดี พูดจาดี ยิ้มแย้มตลอด
Nidnoiz
Nidnoiz
บริการดีมากๆค่ะ พนักงานใส่ใจดูแลดี พูดจาดี ยิ้มแย้มตลอด

Verified Reviews
Visited 15 Jun 2020
5.0
โรงพยาบาลอยู่ไกลเมืองไปหน่อย เดินทางไกล
Tanya

Tanya
โรงพยาบาลอยู่ไกลเมืองไปหน่อย เดินทางไกล

Verified Reviews
Visited 15 Jun 2020
5.0
ชอบห้องเพราะมีขนาดเหมาะสม
วีรธรรม
วีรธรรม
ชอบห้องเพราะมีขนาดเหมาะสม

Verified Reviews
Visited 15 Jun 2020
People Also Like
GoWabi Gift Card
6 reviews
ISS Aesthetic & Wellness
293 reviews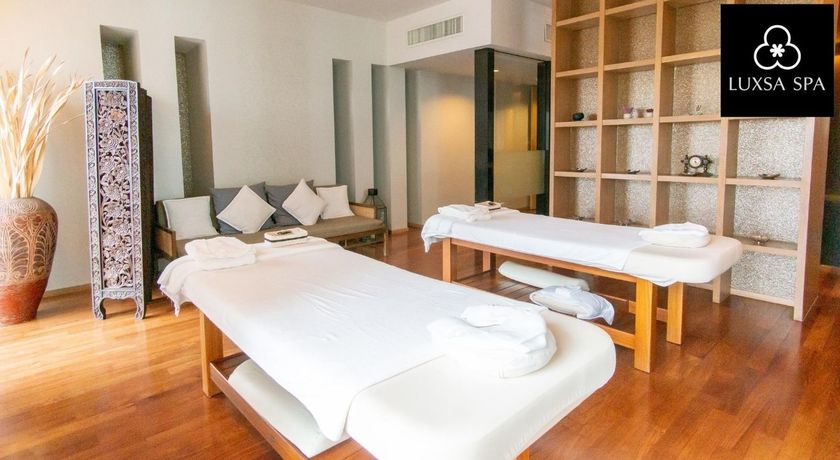 Luxsa Spa at Hansar Bankok Hotel
55 reviews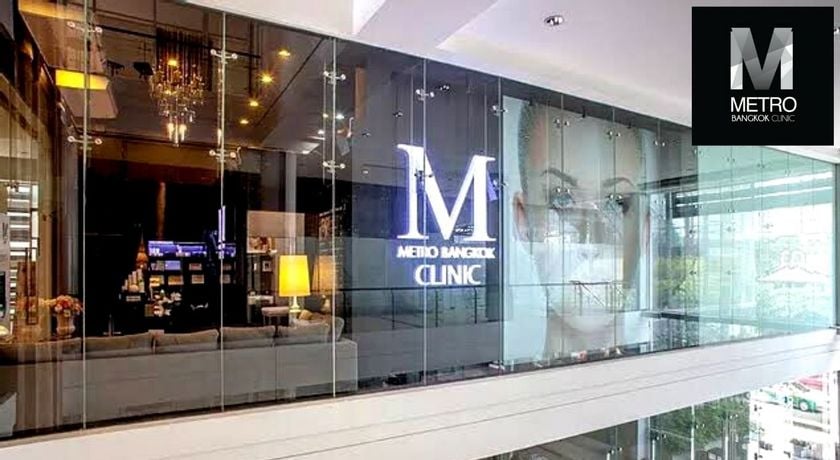 Metro Bangkok Clinic
322 reviews
Treasure Spa (Siam Square Branch)
379 reviews