Book Online at GoWabi - Nitee Nails & More
Nitee Nails & More
Cash, credit card
$$ (Based on Special Rates from our Partners)
THB
112/30 (Commercial building side) Ratsadorn Phatthana Road, Rat Phatthana, Saphan Sung, Bangkok 10240
ร้าน่ารักมาก พนักงานตั้งใจมาก

- Phimchanok

พนักงานดีค่า ทำรวดเร็ว บริการดี❤️

- Ying

ร้านเป็นกันเองนาารักดีค่ะ ทาสีน่ารัก แต่งานไม่

- Pannaphat
Nail shop located inside a small cafe In Soi Mystine (Rat Phatthana), a warm antique style shop
The shop uses premium quality products. Imported from abroad such as Bandi, Hamony Gelish, Pregel, etc. and use the product Especially for spa You can sit and do nails, chill, hide, sip delicious coffee.
From seeds from Thai farmers that were roasted by a roaster.


Terms & Conditions:
• This voucher can be used within 2 months after purchase.
• All purchases and treatments cannot be amended.
• These vouchers cannot be used with other promotions.
• Show your voucher from email or GoWabi app for verification
• Appointment has to be booked in advance. The shop contact details will be available in your "GoWabi's Booking Confirmation email or My Booking page"
Gel Nails
Quality gel polish hands and feet.Variety of choices for you to choose
*This promotion is excluding color removal, gel glitter, nail paint, nail extension and nail accessories.
Removal
The shop provides Gel Removal Hands or Feet
Spa
Hands spa
1.Nail shaping 3mins soak with detox salt
2.Gentle Exfoliation
3.Mask
4.Remove dead Cuticles
5.Hot towel
6.Oil massage
7.Mositure lotion massage
8.Cool towel
9.Give a shiny nails (with out gel polish)
Feet spa
1. Nail shaping 3mins soak with detox salt
2.Gentle Exfoliation
3.Heel Scrub
4.Mask
5.Remove dead Cuticles
6.Hot towel
7.Oil massage
8.Mositure lotion massage
9.Cool towel
10.Give a shiny nails (with out polish)
1.Nail shaping 3mins soak with detox salt
2.Gentle Exfoliation
3.Mask
4.Remove dead Cuticles
5.Hot towel
6.Oil massage
7.Mositure lotion massage
8.Cool towel
9.Give a shiny nails (with out gel polish)
1. Nail shaping 3mins soak with detox salt
2.Gentle Exfoliation
3.Heel Scrub
4.Mask
5.Remove dead Cuticles
6.Hot towel
7.Oil massage
8.Mositure lotion massage
9.Cool towel
10.Give a shiny nails (with out polish)
Nitee Nails & More
112/30 (Commercial building side) Ratsadorn Phatthana Road, Rat Phatthana, Saphan Sung, Bangkok 10240
Mon 10:00 AM - 08:00 PM
Tue 10:00 AM - 08:00 PM
Wed 10:00 AM - 08:00 PM
Thu 10:00 AM - 08:00 PM
Fri 10:00 AM - 08:00 PM
Sat 10:00 AM - 08:00 PM
Sun 10:00 AM - 08:00 PM
REVIEWS (written by customers after their visit)

---
5.0
ร้าน่ารักมาก พนักงานตั้งใจมาก
Phimchanok
Phimchanok
ร้าน่ารักมาก พนักงานตั้งใจมาก

Verified Reviews
Visited 03 Apr 2021
4.75
พนักงานดีค่า ทำรวดเร็ว บริการดี❤️
Ying
Ying
พนักงานดีค่า ทำรวดเร็ว บริการดี❤️

Verified Reviews
Visited 26 Mar 2021
4.5
ร้านเป็นกันเองนาารักดีค่ะ ทาสีน่ารัก แต่งานไม่ได้เนี้ยบมากนะคะ ชอบสุดบริการนวดมือหลังเสร็จ ฟีลกู้ดมาก
Pannaphat
Pannaphat
ร้านเป็นกันเองนาารักดีค่ะ ทาสีน่ารัก แต่งานไม่ได้เนี้ยบมากนะคะ ชอบสุดบริการนวดมือหลังเสร็จ ฟีลกู้ดมาก

Verified Reviews
Visited 05 Mar 2021
5.0
ร้านน่ารัก แนะนำได้ดี บริการดีเป็นกันเอง
Deun
Deun
ร้านน่ารัก แนะนำได้ดี บริการดีเป็นกันเอง

Verified Reviews
Visited 05 Mar 2021
5.0
ร้านน่ารักมากๆเลยค่ะ ตอนแรกนึกว่าร้านกาแฟพอมองเข้าไป อ่าวมีร้านทำเล็บด้วย สปามือเท้าใส่ใจทุกขั้นตอน ยิ่งตอนทาเล็บเจลคือดีมากกกกกกก สีสวย ทาดีมากๆไม่ทำเเบบส่งๆเหมือนร้านทั่วไป สุดท้ายคือประทับใจ เอาใจไปเลย💛💛💛💛
Toonlaya
Toonlaya
ร้านน่ารักมากๆเลยค่ะ ตอนแรกนึกว่าร้านกาแฟพอมองเข้าไป อ่าวมีร้านทำเล็บด้วย สปามือเท้าใส่ใจทุกขั้นตอน ยิ่งตอนทาเล็บเจลคือดีมากกกกกกก สีสวย ทาดีมากๆไม่ทำเเบบส่งๆเหมือนร้านทั่วไป สุดท้ายคือประทับใจ เอาใจไปเลย💛💛💛💛

Verified Reviews
Visited 28 Feb 2021
5.0
ดีมากๆเลยค่ะ พิถีพิถันมากๆ ทำสปาไปละเอียดมากๆ พนักงานบริการดีมากๆ สุภาพและน่ารัก เป็นร้านที่ชอบที่สุดเลย จะกลับมาทำอีกแน่นอนค่ะ
โปรดปราน

โปรดปราน
ดีมากๆเลยค่ะ พิถีพิถันมากๆ ทำสปาไปละเอียดมากๆ พนักงานบริการดีมากๆ สุภาพและน่ารัก เป็นร้านที่ชอบที่สุดเลย จะกลับมาทำอีกแน่นอนค่ะ

Verified Reviews
Visited 27 Feb 2021
5.0
คุณออมเจ้าของร้านน่ารักมากค่ะ ดูแลดีทำเล็บสวยเป็นกันเอง สถานที่ก็อบอุ่นเหมือนทำเล็บที่บ้านเลยค่ะ ชอบมากๆ
Bongkotchathorn

Bongkotchathorn
คุณออมเจ้าของร้านน่ารักมากค่ะ ดูแลดีทำเล็บสวยเป็นกันเอง สถานที่ก็อบอุ่นเหมือนทำเล็บที่บ้านเลยค่ะ ชอบมากๆ

Verified Reviews
Visited 27 Feb 2021
People Also Like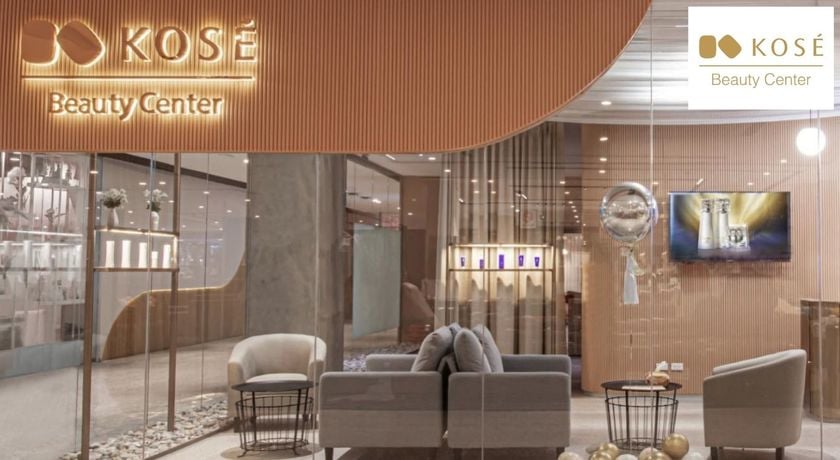 KOSE Beauty Center
168 reviews
Alinda Clinic
1619 reviews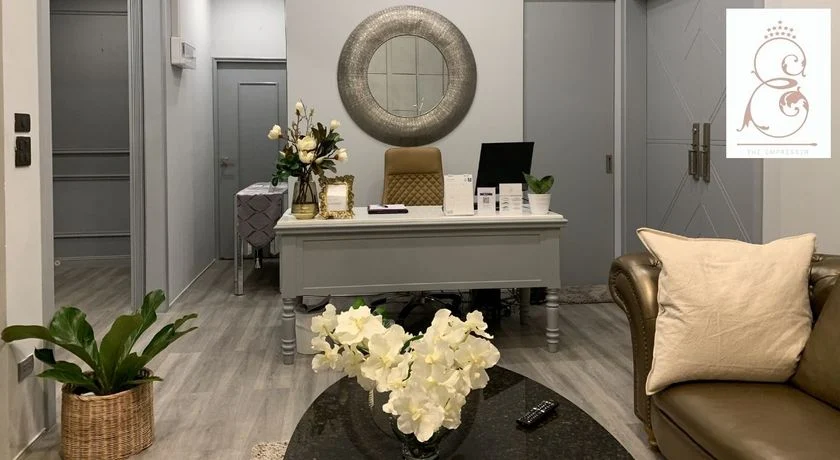 The Empresser (Lash & Brow)
319 reviews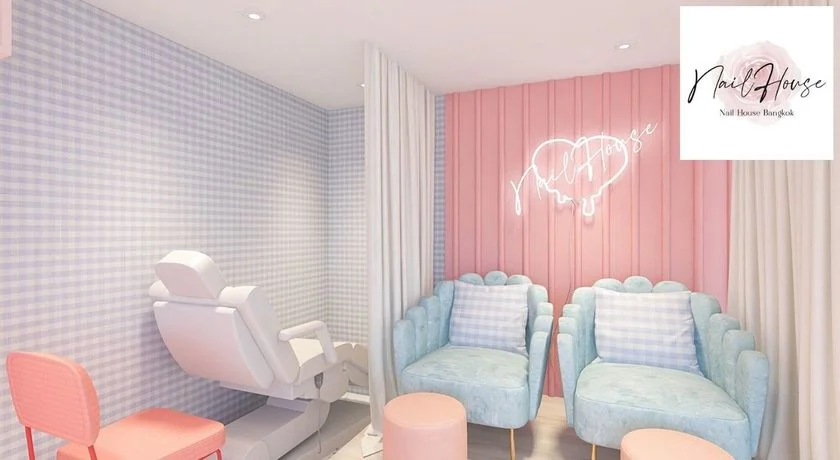 NAIL HOUSE BANGKOK (Asoke Sukhumvit 21)
1003 reviews