Book Online at GoWabi - NVB Newvyberry
NVB Newvyberry
Cash, credit card
$$ (Based on Special Rates from our Partners)
THB
550/368 Soi Pho Pan Asoke-Dindaeng Road, Dindaeng, Din Daeng, Bangkok 10400
ร้านต่อขนตาเปนธรรมชาติดีค่ะ (แต่กลับมามีเริ่มร

- บุนนาค

บริการดีมากค่ะ สะอาด พี่เขาน่ารักดีค่ะ

- Chxlada

เจ้าของร้านน่ารัก ทำละเอียด บอกพี่เจ้าของว่าจะ

- Muk

+1
NEWVYBERRY shop
Eyelash service Embed with eyebrow color and baby lip color inlay
Adjust physiognomy that emphasizes naturalness.
Terms & Conditions:
• This voucher can be used within 2 month after purchase.
• All purchases and treatments cannot be amended.
• These vouchers cannot be used with other promotions.
• Show your voucher from email or GoWabi app for verification
• Appointment has to be booked in advance. The shop contact details will be available in your "GoWabi's Booking Confirmation email or My Booking page"
Eyebrow Lifting
Eyebrow tinting to tint for having eyebrow sharpened suitable to individual face of customers.
Eyebrow Tattoo
Microblading brows is technique from Europe to tattoo with lining to make your eyebrow natural.
This technique suitable for people who have less eyebrow and dry skin,
normal skin with technique to shade the colors from dark to light.
Eyebrow tattoo technique to ombre colors from a dark color to light and medium suitable for all skin types.
Eyebrow tattoo technique to mix between lines and ombre for have more natural suit for all skin types.
Eyelash Extension
Volume eyelash extension technique use multiple ultra-fine extension to create handmade fan before being applied to the natural eyelash. Volume lashes are lighter, fluffier, and give your eyelashes a fuller look. Perfect for who have Sparse natural lashes.
* This promotion does not include eyelash removal service.
Suitable for girls who want to be modern Looks playful to the eyes Sweet and sour Is a special technique of the shop Mimi is given to a specific customer who wants to be beautiful at the next level.
* This promotion does not include eyelash removal service.
A mixture of classic and volume lashes. Hybrid gives the definition of classic with the added volume. 3D-5D lash fans depending on your natural lash and thickness as you desire.
* This promotion does not include eyelash removal service.
Eyelash Removal
Eyelash removal and eye spa.
Eyeliner Tattoo
Eyeliner Inner Upper + Lower the eyes to look bigger, more beautiful, naturally
Hair Package
Fixing less hair problems, reduce scar, makes your hair looks natural.
Hairline tattoo is tattoo to solve problem of thin hair, wide pinup forehead. It will reduce size of your forehead.
Lip & Eye
The technique of embedding lip color to look bright and youthful.
Will help change the color of the lips that are dark The color is uneven, fading to look bright and colorful.
The result of the color will look like a natural lip color.
Like healthy lips Laced with blood, full of water, and just a touch of lip balm, it will instantly look plump.
Mon 10:00 AM - 09:00 PM
Tue 10:00 AM - 09:00 PM
Wed 10:00 AM - 09:00 PM
Thu 10:00 AM - 09:00 PM
Fri 10:00 AM - 09:00 PM
Sat 10:00 AM - 09:00 PM
Sun 10:00 AM - 09:00 PM
REVIEWS (written by customers after their visit)

---
4.5
ร้านต่อขนตาเปนธรรมชาติดีค่ะ (แต่กลับมามีเริ่มร่วง วันละเส้นสองเส้น แอบนอยด์นิดนึง) ร้านเลือกขนตาให้แมตช์กับตาลูกค้า ให้คำแนะนำดี จองง่าย มีที่จอดรถได้ 1 คันถ้วนหน้าร้าน
บุนนาค

บุนนาค
ร้านต่อขนตาเปนธรรมชาติดีค่ะ (แต่กลับมามีเริ่มร่วง วันละเส้นสองเส้น แอบนอยด์นิดนึง) ร้านเลือกขนตาให้แมตช์กับตาลูกค้า ให้คำแนะนำดี จองง่าย มีที่จอดรถได้ 1 คันถ้วนหน้าร้าน

Verified Reviews
Visited 11 Apr 2021
5.0
บริการดีมากค่ะ สะอาด พี่เขาน่ารักดีค่ะ
Chxlada
Chxlada
บริการดีมากค่ะ สะอาด พี่เขาน่ารักดีค่ะ

Verified Reviews
Visited 09 Apr 2021
5.0
เจ้าของร้านน่ารัก ทำละเอียด บอกพี่เจ้าของว่าจะไปเที่ยวทะเล เลยต่อให้เยอะ เผื่อหลุด น่ารักมาก แล้วทนมาก เจอลม เจอน้ำทะเล ยังเป๊ะเหมือนเดิม ไม่เคืองตาด้วย
Muk
Muk
เจ้าของร้านน่ารัก ทำละเอียด บอกพี่เจ้าของว่าจะไปเที่ยวทะเล เลยต่อให้เยอะ เผื่อหลุด น่ารักมาก แล้วทนมาก เจอลม เจอน้ำทะเล ยังเป๊ะเหมือนเดิม ไม่เคืองตาด้วย
+1

Verified Reviews
Visited 31 Mar 2021
5.0
Good service and good location , ซื้อดีลเพิ่มแล้ว ไปทำอีกแน่นอนค่า 💕
Warunya
Warunya
Good service and good location , ซื้อดีลเพิ่มแล้ว ไปทำอีกแน่นอนค่า 💕
+2

Verified Reviews
Visited 31 Mar 2021
4.75
มือเบามาก พนักงานบริการดีมาก
Poppo
Poppo
มือเบามาก พนักงานบริการดีมาก
+4

Verified Reviews
Visited 27 Mar 2021
5.0
ต่อสวยมากกก เบาสบายไม่หนักตาเลย เดินทางสะดวกด้วย แนะนำเลยค่าาาา
Yamonporn
Yamonporn
ต่อสวยมากกก เบาสบายไม่หนักตาเลย เดินทางสะดวกด้วย แนะนำเลยค่าาาา
+3

Verified Reviews
Visited 27 Mar 2021
5.0
คิ้วใหม่ ทรงสวย ไล่สีสวยดีค่ะ ร้านหาไม่นาก ใกล้ mrt พระราม 9 ช่างชำนาญมากเลยค่ะ ❤️❤️
Blue🐱
Blue🐱
คิ้วใหม่ ทรงสวย ไล่สีสวยดีค่ะ ร้านหาไม่นาก ใกล้ mrt พระราม 9 ช่างชำนาญมากเลยค่ะ ❤️❤️
+2

Verified Reviews
Visited 24 Mar 2021
5.0
ต่อสวยมากกก ❤️ ช่างปรับให้เหมาะกับรูปตาเรา หน้าเปลี่ยนเลย ได้กันสาดใหม่ สวย ขอบคุณค่า
Blue🐱
Blue🐱
ต่อสวยมากกก ❤️ ช่างปรับให้เหมาะกับรูปตาเรา หน้าเปลี่ยนเลย ได้กันสาดใหม่ สวย ขอบคุณค่า
+2

Verified Reviews
Visited 24 Mar 2021
People Also Like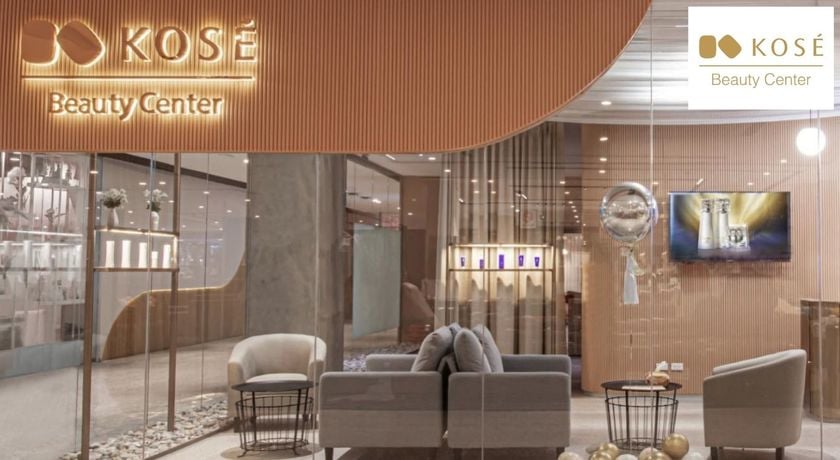 KOSE Beauty Center
168 reviews
Alinda Clinic
1619 reviews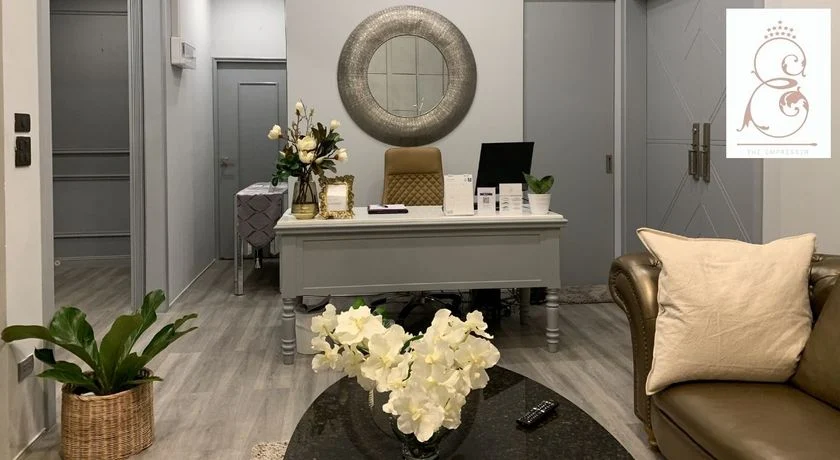 The Empresser (Lash & Brow)
319 reviews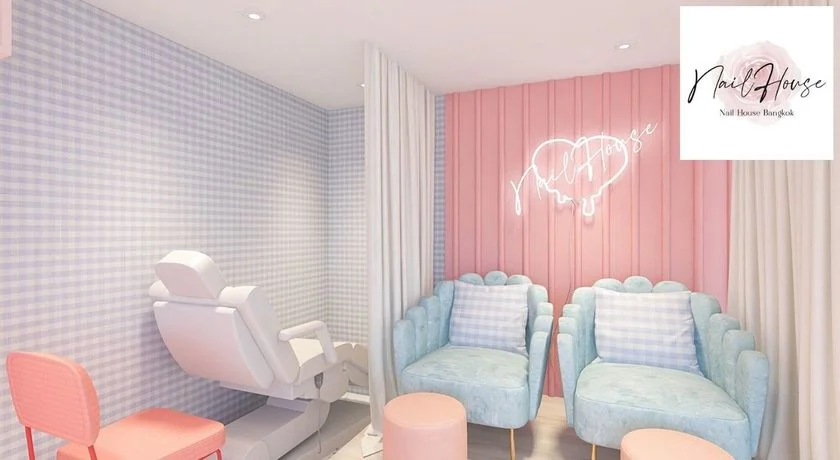 NAIL HOUSE BANGKOK (Asoke Sukhumvit 21)
1003 reviews