Book Online at GoWabi - Oasis Spa Lanna
Oasis Spa Lanna
Cash, credit card
$$ (Based on Special Rates from our Partners)
THB
4 Samlan Road, Prasing, Muang, Chiang Mai
Visited with friend. Both of us was very satis

- Mayumi

Wonderful hospitality and technique. Will back

- Mayumi

Great service. Keep up the good work!

-
At the elegant Oasis Lanna Spa, Chiang Mai the client becomes the focal point for the "Lanna Experience." Spend an hour or half-a-day and enjoy a pampering session that your body will relish for a lifetime with the professional service at Oasis Spa Lanna, Chiang Mai. Oasis Spa Lanna is located inside Chiang Mai Old City next door to the historical Wat Prasing Temple and walking distance of the renowned Sunday Walking Street. Book your next Thai Herbal Steam, Thai Massage and Thai Herbal Foot Treatment online through GoWabi application or website at Oasis Spa Lanna Chiang Mai and enjoy the relaxing atmosphere that you deserve. Free round trip transportation is available from anywhere in Chiang Mai city to Oasis Spa Chiang Mai.
Book Oasis Spa (Lanna) online now to get special discounts on spa package, thai traditional massage, aromatherapy massage, body massage, foot massage and other services. Read about Oasis Spa (Lanna) review from other customers who have left a review. Full menu and prices with promotion and special discount.
Featured Services
Our traditional Thai Massage is both deeply refreshing and extremely revitalizing. It is performed with slow movements and covers the entire body and offers the deepest possible relaxation. 'Sen' energy lines are pressed and kneaded, the therapy continues with passive stretching followed by a soothing head, neck and shoulder massage. This treatment energizes, rejuvenates and increases blood and oxygen circulation.
Terms & Conditions:     
• The voucher is valid for 30days from the purchase days
Mon 12:00 PM - 08:00 PM
Tue 12:00 PM - 08:00 PM
Wed 12:00 PM - 08:00 PM
Thu 12:00 PM - 08:00 PM
Fri 12:00 PM - 08:00 PM
Sat 12:00 PM - 08:00 PM
Sun 12:00 PM - 08:00 PM
REVIEWS (written by customers after their visit)

---
5.0
코로나 때문에 사람이 없었지만 서비스는 명성 그대로 였습니다
Goo
Goo
코로나 때문에 사람이 없었지만 서비스는 명성 그대로 였습니다. 강추 합니다.

Verified Reviews
Visited 08 Sep 2020
5.0
ดีมาก บรรยากาศดี และบริการดีมากค่ะ
Areeya
Areeya
ดีมาก บรรยากาศดี และบริการดีมากค่ะ

Verified Reviews
Visited 15 Aug 2020
5.0
ดีมาก คุ้มและ บริการดีค่ะ
Areeya
Areeya
ดีมาก คุ้มและ บริการดีค่ะ

Verified Reviews
Visited 15 Aug 2020
4.0
ร้านสวย อยู่ใจกลางเมืองเก่า มีที่จอดรถสะดวก
Areeya
Areeya
ร้านสวย อยู่ใจกลางเมืองเก่า มีที่จอดรถสะดวก

Verified Reviews
Visited 15 Aug 2020
5.0
สถานที่สะอาด เป็นการผ่อนคลายที่ดีมากคะ
นพสร
นพสร
สถานที่สะอาด เป็นการผ่อนคลายที่ดีมากคะ

Verified Reviews
Visited 12 Aug 2020
5.0
บรรยากาศดี สะอาด น้ำมันอโรม่าหอมผ่อนคลายมากคะ
นพสร
นพสร
บรรยากาศดี สะอาด น้ำมันอโรม่าหอมผ่อนคลายมากคะ

Verified Reviews
Visited 12 Aug 2020
People Also Like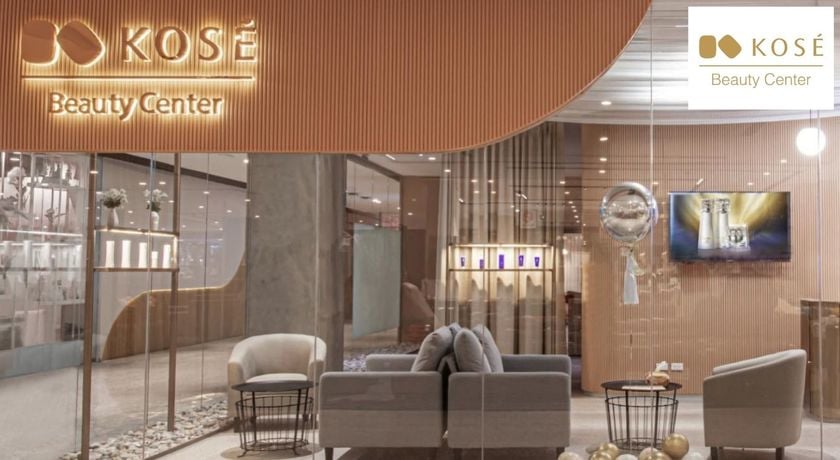 KOSE Beauty Center
168 reviews
Alinda Clinic
1611 reviews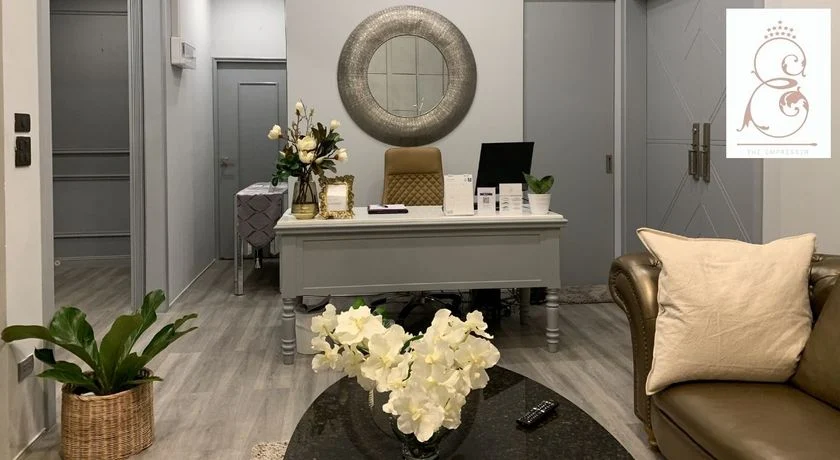 The Empresser (Lash & Brow)
316 reviews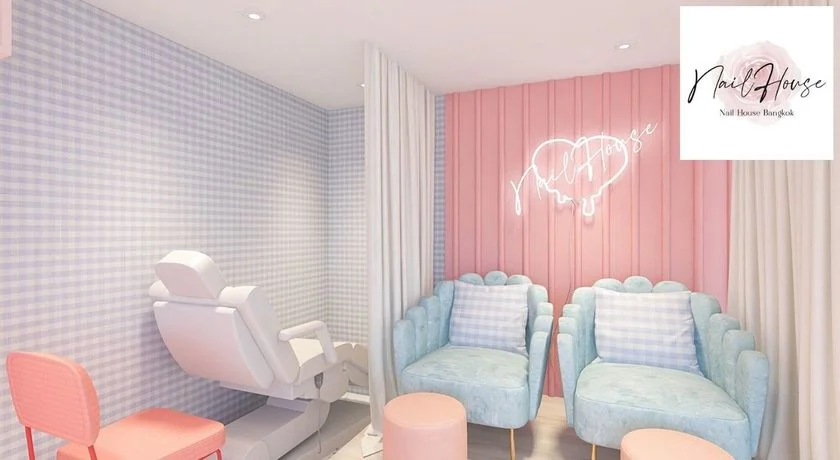 NAIL HOUSE BANGKOK (Asoke Sukhumvit 21)
999 reviews