Book Online at GoWabi - Orientala Spa (Phuket Patong Branch)
Orientala Spa (Phuket Patong Branch)
Cash, credit card
$$$
THB
49/145 Raj-U-Thid, 200 Pee Rd., Patong Beach, Phuket 83150
ยินดีต้อนรับเข้าสู่โอเรียนทาลา สปา โลกแห่งการฟื้นฟู และผ่อนคลาย ด้วยการนำศาสตร์และศิลป์ของการนวดฝั่งตะวันตกและตะวันออก พร้อมผลิตภัณฑ์จากสมุนไพรสดมาผสมผสาน ประยุกต์ขึ้นเป็นความเฉพาะตัว จากประสบการณ์ที่สั่งสมมานาน ก่อเกิดเป็นสปาเพื่อสุขภาพกว่า 15 ปี เป็นความลงตัวจากการพัฒนาและเรียนรู้อย่างต่อเนื่องในทุกวัน จนกลายเป็นสัญลักษณ์ที่ผู้คนรู้จักในนาม 'โอเรียนทาลา สปา' ประกอบกับการดำเนินงานภายใต้แนวคิดของเราคือ Refresh Relax you to balance ที่จะปรับสมดุลสร้างความสดชื่นและสดใสให้ร่างกายของคุณที่ โอเรียนทาลา สปา
เรามีสาขาให้บริการกว่า 6 สาขา ซึ่งตั้งอยู่บนพื้นที่ของสถานที่ท่องเที่ยวที่มีชื่อเสียงไปทั่วโลก อย่างจังหวัดภูเก็ตและกระบี่ เรามีพนักงานนวดผู้มีความรู้จากการฝึกฝนฝีมือและได้รับการรับรองมาตรฐานที่ถูกต้อง โดยจะคอยเติมเต็มประสบการณ์ในการนวดและผ่อนคลายทุกท่านจากความเหนื่อยล้า
จุดเด่นที่สำคัญอีกอย่างของโอเรียนทาลา สปา คือการนำเอาสมุนไพรสดที่มีชื่อเสียงเป็นอัตลักษณ์เฉพาะตัว มีคุณค่าในทางการรักษาอยู่คู่กับศาสตร์ของฝั่งตะวันออกมาให้บริการเพื่อสร้างพลังและฟื้นฟูความสมดุลจากภายในสู่ภายนอก
Welcome to the rejuvenating world of Orientala Spa under concept refresh Relax you to balance with established and operation more than 15 years ago. We have six locations throughout Phuket Town, Patong area, and Krabi area of world-famous tourism in Thailand. With expertly trained therapists provide caring massage and soothing spa experiences that boost health and well-being. The heartfelt hospitality and relaxing environment at our spas allow you to unwind, re-energize, and restore inner balance.
Awaken the senses with pampering spa packages at our luxurious. Each of our spas offer a unique ambiance and individual style, yet follow the same concept of providing a quality and caring service at an affordable price.
Body Massage
Thai aroma oil Massage uses the same techniques as regular oil massage.This increases the effect of this massage, creating a more pleasant massage than with regular oil. Over the body help to release natural endorphins, increase circulation and revive the body.
A traditional Thai massage with Herbal Pouch Compress filled with lemongrass, bergamot, Turmeric and Prai. Helps releases the suffering flow and relax sore muscles. Ideal for those suffered from muscle pain.
Body Treatment
Accelerating the process of detoxification. The herb infused steam opens the pores and are absorbed into the body whist the atmosphere of the steam relaxes and centers the body. Our Thai steam  made with local herbs will ensure that your skin releases toxins and feels great, benefiting both the body and mind.
Allow the magic of nutritious milk and skin conditioner, your eternally youthful soul from tip to toe. The Milky dissolvent exfoliation and Warm Milky Compress brings out a baby soft skin.The Warm Oil Body Massage and Warm Milky Bath imprint the everlasting radiance on your silky complexion. This treatment is perfect for sensitive or sunburned skin.
Foot Massage
The practice of manipulating points on the feet to balance energy flow around the body, stimulating the body's natural healing process. These points are called relaxation  and each reflex corresponds to a different part of the body, such as a gland, organ or other body part.
Head, Back & Shoulder Massage
Indulged in the art of pressure points massaged with oil to reduce stress and tension.
Neck, Head & Shoulder Massage
Designed to focus on the back and spine, where tension is commonly stored. To reduce inflammation and assist in the recovery of sore, stressed muscles that are often the result of continuous office work.
Thai Traditional Massage
Thai Massage is a total body therapy that is both relaxing and tension relieving on many levels. Through a series of assisted Yoga-like stretches, alongside gentle traction and pressure-point massage that follows the body's energy lines. This extraordinary massage helps relieve tension and lubricates joints. It also increases vitality and awareness and allows you to achieve a deep state of tranquility.
Thai massage involves stretching and deep massage using pressure along the meridian lines of the body to ease muscle and joint tension and this natural healing therapy promotes the body's own healing process by stimulating corresponding body-zones on your feet.
Orientala Spa (Phuket Patong Branch)
49/145 Raj-U-Thid, 200 Pee Rd., Patong Beach, Phuket 83150
Mon 10:00 AM - 11:00 PM
Tue 10:00 AM - 11:00 PM
Wed 10:00 AM - 11:00 PM
Thu 10:00 AM - 11:00 PM
Fri 10:00 AM - 11:00 PM
Sat 10:00 AM - 11:00 PM
Sun 10:00 AM - 11:00 PM
REVIEWS (written by customers after their visit)

---
People Also Like
Happening Nail Spa & Cafe
40 reviews
Lilac by 106 Hair
100 reviews
KIHS Clinic
128 reviews
Preme Spa
44 reviews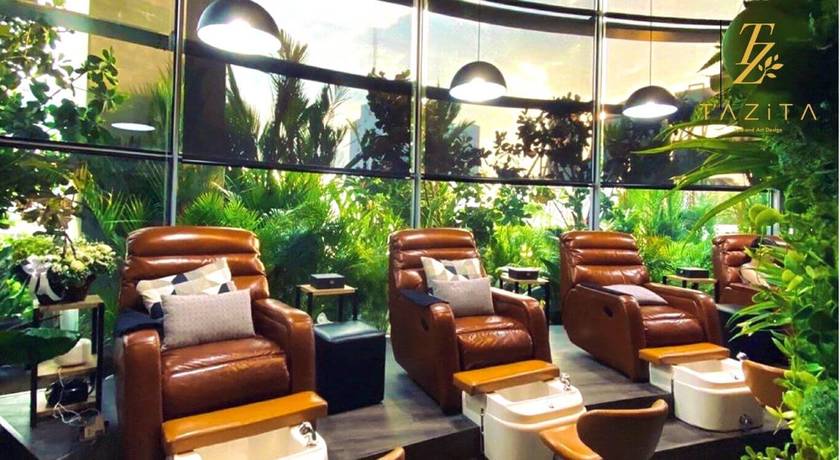 TAZiTA Spa and Art Design
13 reviews
Orientala Spa (Phuket Patong Branch)
49/145 Raj-U-Thid, 200 Pee Rd., Patong Beach, Phuket 83150
MON 10:00 AM - 11:00 PM
TUE 10:00 AM - 11:00 PM
WED 10:00 AM - 11:00 PM
THU 10:00 AM - 11:00 PM
FRI 10:00 AM - 11:00 PM
SAT 10:00 AM - 11:00 PM
SUN 10:00 AM - 11:00 PM
Available Payment Methods
People Also Like
Happening Nail Spa & Cafe
40 reviews
Lilac by 106 Hair
100 reviews
KIHS Clinic
128 reviews
Preme Spa
44 reviews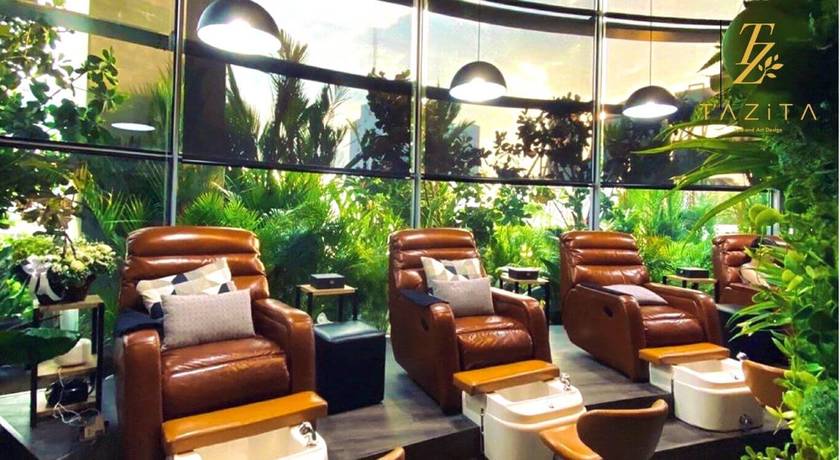 TAZiTA Spa and Art Design
13 reviews