Book Online at GoWabi - Paint
Paint
Cash, credit card
$$$
THB
The Street Ratchada on the 3rd Floor, Room Number #305
Paint provides various services ranging from nail services, eyelash extensions, wax services and micro pigmentation services such as 3d and 6d.Paint aims to provide a full range of beauty services using premium products at affordable prices that is for every consumer. All our products are imported from abroad and has been certified by FDA.
At Paint we provide 4 range of services which includes Nail Services, Eyelash Extensions, Wax Services and Micro Pigmentation Services. We provide a complete range of nail services from nail spa, nail extensions and nail art. For all our nail services we use only high quality products that is safe for our clients. We also provide complete waxing services using high grade imported wax that nurtures and comforts the skin.
Our services ranges from facial waxing, brows waxing and body waxing services. Our eyelash extensions services uses high grade soft lashes that is imported from Japan to ensure comfort for our clients.
Our micro-pigmentation equipment is imported directly from Germany and our pigment colors has been tested and approved by the European dermatologist board.
Nail Spa
Paint
The Street Ratchada on the 3rd Floor, Room Number #305
Mon 10:00 AM - 10:00 PM
Tue 09:00 AM - 08:00 PM
Wed 09:00 AM - 08:00 PM
Thu 10:00 AM - 10:00 PM
Fri 10:00 AM - 10:00 PM
Sat 10:00 AM - 10:00 PM
Sun 10:00 AM - 10:00 PM
REVIEWS (written by customers after their visit)

---
Toey
Lots of staff so they can provide quick service Clean equipment, nice and polite staff.
Manicure & Pedicure + Normal Color (Hand & Foot)

Verified Reviews
Visited 28 Oct 2019
Sunicha
บริการดีมาก พนักงานน่ารัก คุ้มค่า และ ประณีต

Verified Reviews
Visited 07 Dec 2018
People Also Like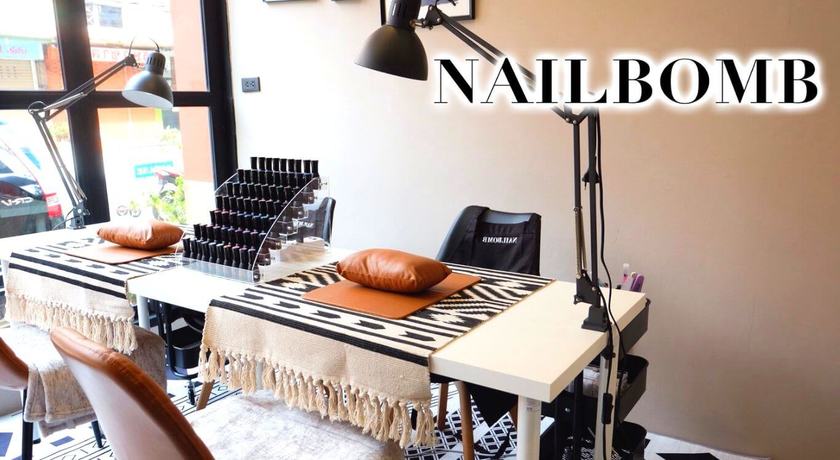 Nailbomb
13 reviews
The Hairist (Siam Square Branch)
40 reviews
Divana Virtue Spa (Silom Branch)
No reviews yet
ABHAI Wellness
77 reviews
DK Clinic
76 reviews
Paint
The Street Ratchada on the 3rd Floor, Room Number #305
MON 10:00 AM - 10:00 PM
TUE 09:00 AM - 08:00 PM
WED 09:00 AM - 08:00 PM
THU 10:00 AM - 10:00 PM
FRI 10:00 AM - 10:00 PM
SAT 10:00 AM - 10:00 PM
SUN 10:00 AM - 10:00 PM
Available Payment Methods
People Also Like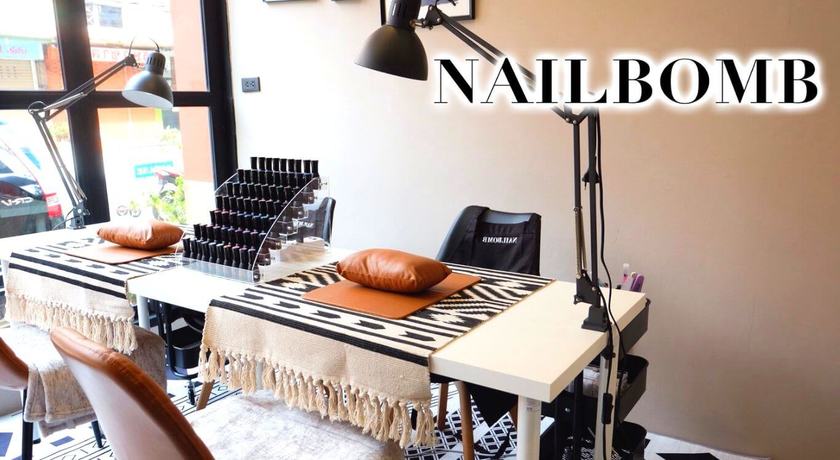 Nailbomb
13 reviews
The Hairist (Siam Square Branch)
40 reviews
Divana Virtue Spa (Silom Branch)
No reviews yet
ABHAI Wellness
77 reviews
DK Clinic
76 reviews