Book Online at GoWabi - PANPURI WELLNESS
PANPURI WELLNESS
Cash, credit card
$$ (Based on Special Rates from our Partners)
THB
PAÑPURI WELLNESS, 12th Floor, Gaysorn Urban Retreat, Gaysorn Village Ploenchit Road, Lumpini, Pathumwan Bangkok 10330 Thailand
บริการดี สถานที่ดี ประทับใจค่ะ

- Waru

ครั้งแรกที่ใช้บริการ พนักงานแนะนำอย่างดี สะอาด

- Pannapa

Good relax Good location

- กฤตยชญ์
Your one-stop haven for all things, PAÑPURI WELLNESS is your go-to wellness partner for your everyday ultimate rejuvenation and well-being needs.
Set at the heart of Bangkok's most vibrant district of Ratchaprasong, this urban oasis' majestic view of the Bangkok skyline acts as a backdrop to its refined wellness offerings that infuse nature, science and art into one. Offering preventive solutions to 21st century wellness issues facing urbanites, PAÑPURI WELLNESS tailors programs according to your individual needs, including authentic onsen therapy, organic spa treatments, organic cuisines and wellness programs to help enrich your sleep, manage stress and fatigue, as well as minimize impacts from urban pollution.
Embark on a journey of total well-being and indulge your senses in its state-of-the-art, eco-friendly facilities that promote health, beauty, and long-lasting vitality from the inside out, such as five male/female onsen pools, two Akasuri scrub rooms, a wellness bar, wellness studio, relaxation lounge, private onsen suites, spacious double/single spa suites and a Thai massage room.
Popular Services at PAÑPURI WELLNESS: spa package, thai traditional massage, aromatherapy massage, body massage, foot massage, organic spa treatment, skin polish, head massage, body scrub, hydrotherapy, stone massage, herbal massage.
Book PAÑPURI WELLNESS online now to get special discounts on spa package, thai traditional massage, aromatherapy massage, body massage other services. Read about PAÑPURI WELLNESS review from other customers who have left a review. Full menu and prices with promotion and special discount.
Spa Etiquette
• Please arrive 15 minutes before your scheduled time to allow you to register, change and begin your spa experience at the appointed time.
• Arriving late may limit the time of your treatments. Your treatments will end on time so as not to inconvenience the next guest. However, if no guest follows your booking, you can enjoy the full duration of your treatment time.
• The treatments you select are reserved especially for you. A 50% charge will be collected for treatments not cancelled four hours in advance.
อ่าน Blog Review จาก GoWabi Ambassador ได้โดยคลิกที่นี่
Foot Massage
Reflexology is based on the belief that the body contains constantly flowing energy or "Chi" which unites with reflex points in the feet. Using our unique blend of Organic Lemongrass Infused Oil, a combination of thumb and finger massage techniques delivers an invigorating yet relaxing massage. You will feel your stress leaving your body through the soles of your feet as increased blood circulation improves your vitality.
PANPURI WELLNESS
PAÑPURI WELLNESS, 12th Floor, Gaysorn Urban Retreat, Gaysorn Village Ploenchit Road, Lumpini, Pathumwan Bangkok 10330 Thailand
Mon 11:00 AM - 10:00 PM
Tue 11:00 AM - 10:00 PM
Wed 11:00 AM - 10:00 PM
Thu 11:00 AM - 10:00 PM
Fri 11:00 AM - 10:00 PM
Sat 11:00 AM - 10:00 PM
Sun 11:00 AM - 10:00 PM
REVIEWS (written by customers after their visit)

---
5.0
Clean and comfortable
Wuttichai

Wuttichai
Clean and comfortable. Staffs are friendly

Verified Reviews
Visited 13 Nov 2020
5.0
สะอาด พนักงานบริการดีมาก จะมาอีกหลายรอบแน่นอน
Rataorn
Rataorn
สะอาด พนักงานบริการดีมาก จะมาอีกหลายรอบแน่นอน

Verified Reviews
Visited 25 Sep 2020
5.0
ดีมากๆๆๆๆ ทุกอย่างดีหมดเลย ในราคานี้ คุ้มสุด
Rataorn
Rataorn
ดีมากๆๆๆๆ ทุกอย่างดีหมดเลย ในราคานี้ คุ้มสุด

Verified Reviews
Visited 25 Sep 2020
4.5
สถานที่สะอาดดี ประทับใจค่ะ

สถานที่สะอาดดี ประทับใจค่ะ

Verified Reviews
Visited 09 Sep 2020
5.0
Very good, nice staff
Teetawat

Teetawat
Very good, nice staff

Verified Reviews
Visited 03 Dec 2020
5.0
I will go again again and again hahaha
Satomi

Satomi
I will go again again and again hahaha

Verified Reviews
Visited 09 Sep 2020
5.0
สะอาด บริการดี พนักงานสุภาพ
Apiwat

Apiwat
สะอาด บริการดี พนักงานสุภาพ

Verified Reviews
Visited 18 Dec 2020
5.0
เดินทางสะดวก ออนเซนสะอาด กลิ่นหอม ไม่อับเหมือนที่อื่นๆ
Pirati
Pirati
เดินทางสะดวก ออนเซนสะอาด กลิ่นหอม ไม่อับเหมือนที่อื่นๆ

Verified Reviews
Visited 08 Sep 2020
5.0
วิวสวยมากครับ แต่บ่อออนเซ็นเล็กไปหน่อย แต่ถือว่าโอเค คุ้มกับ location ที่ง่าย เดินทางสะดวก ใจกลางเมือง
Sherlock Nat
Sherlock Nat
วิวสวยมากครับ แต่บ่อออนเซ็นเล็กไปหน่อย แต่ถือว่าโอเค คุ้มกับ location ที่ง่าย เดินทางสะดวก ใจกลางเมือง

Verified Reviews
Visited 23 Dec 2020
5.0
วิวสวยมากครับ แต่บ่อออนเซ็นเล็กไปหน่อย แต่ถือว่าโอเค คุ้มกับ location ที่ง่าย เดินทางสะดวก ใจกลางเมือง
Sherlock Nat
Sherlock Nat
วิวสวยมากครับ แต่บ่อออนเซ็นเล็กไปหน่อย แต่ถือว่าโอเค คุ้มกับ location ที่ง่าย เดินทางสะดวก ใจกลางเมือง

Verified Reviews
Visited 23 Dec 2020
People Also Like
THE EMPRESSER
211 reviews
Mendel Clinic
1285 reviews
Viva Jiva Spa @ Lancaster Bangkok Hotel
347 reviews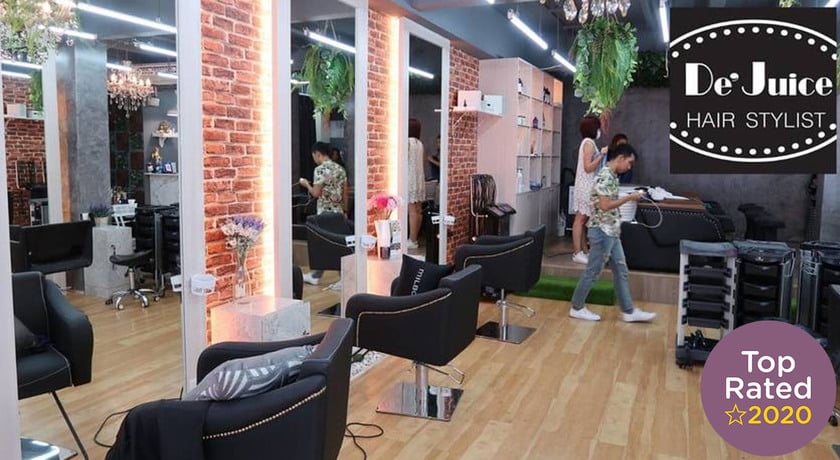 De Juice Hair Stylist
194 reviews
Clarins Skin Spa
54 reviews