Book Online at GoWabi - Plus Clinic
Plus Clinic
Cash, credit card
$$ (Based on Special Rates from our Partners)
THB
99/-169, Chang Watthana 10 Alley, Thungsonghong, Laksi, Bangkok 10210
เราพร้อมเพิ่มความสวยมั่นใจ ไร้กังวล เพราะเราคือคลินิกผู้เชี่ยวชาญด้านผิวพรรณและความงามอย่างแท้จริงเรามุ่งมั่นสู่ ความเป็นเลิศทั้งด้านคุณภาพ และบริการที่คุณต้องประทับใจ เพื่อเป็นศูนย์กลางความงาม พร้อมด้วยเทคโนโลยีทันสมัย เวชสำอางคุณภาพ พร้อมทีมแพทย์และผู้เชี่ยวชาญที่มีประสบการณ์เฉพาะทาง ที่รวมการบริการต่างๆไว้มากมาย ทั้งการ ปรับรูปหน้า ดูแลผิวพรรณ และกระชับสัดส่วน โดยมีสาขาครอบคลุมใกล้ชิดคุณทุกท่าน ทั้งใน กรุงเทพมหานคร และ ต่างจังหวัด รวมถึง 5 สาขา ด้วยกัน ได้แก่ สาขาวิภาดี-หลักสี สาขาสาทร-วงเวียนใหญ่ สาขาสุขุมวิทอุดมสุข สาขาชลบุรี และสาขาน้องใหม่ล่าสุด ที่เพิ่งเปิดให้บริการ คือ สาขาภูเก็ต เพื่อรองรับความต้องการที่ เพิ่มขึ้น ตลอดจนรับคำปรึกษาจากทีมแพทย์ผู้เชียวชาญ ซึ่งปัจจุบันได้รับความไว้วางใจเป็นอย่างมาก จากบุคคลทั่วไป รวมถึงเหล่าดารา เซเล็ป คนดังของเมืองไทยอีกด้วย
พลัส คลินิก พร้อมดูแลลูกค้าทุกท่าน ด้วยบริการที่เป็นกันเอง ตามสโลแกนที่ว่า #Plusclinic "พร้อมดูแลเข้าใจ เพิ่มความดูดีได้ในแบบที่เป็นคุณ"
Terms and Conditions:
• All purchases and treatments are non-refundable and cannot be amended.
• These vouchers cannot be used with other promotions.
• Vouchers are valid to use 30 days after purchase only.
• Please show voucher through email or GoWabi application at the shop before your service to collect voucher details and for verification.
• To make an appointment please book 1 day in advance.
• Please note that any changes to the promotions can be made without prior notice.
• For further information, please kindly check directly to any branches you interested in.
รายละเอียด:
• เงื่อนไขเป็นไปตามที่คลินิกกำหนดเท่านั้น
• คูปองทุกใบไม่สามารถแก้ไข เปลี่ยนแปลง หรือคืนเงินได้
• ไม่สามารถใช้ร่วมกับรายการ Promotions ส่งเสริมการขายอื่นได้
• คูปองนี้จะมีอายุการใช้งาน 30 วัน นับจากวันที่ซื้อ
• กรุณาแสดงคูปองจากทางอีเมลหรือ GoWabi แอพพลิเคชั่นให้กับพนักงานเพื่อทำการใส่รหัสก่อนเข้าใช้บริการ
• ก่อนเข้าใช้บริการ กรุณาโทรจองคิวล่วงหน้าอย่างน้อย 1 วัน
• ขอสงวนสิทธิ์ในการเปลี่ยนแปลงเงื่อนไขโดยไม่ต้องแจ้งให้ทราบล่วงหน้า
• สอบถามข้อมูลเพิ่มเติมได้ที่ สาขาที่ลูกค้าสนใจเข้าใช้บริการ
พลัสคลินิก เปิดบริการ เวลา 11.00-20.00 น. ปิดรับเคสสุดท้ายไม่เกิน 19.00 น.
สำหรับวันหยุดอื่นๆ กรุณาสอบถามกับทางคลินิกโดยตรง
Branches:
สาขา วิภาวดี - หลักสี่ ตรงข้าม ทีโอที (Vibhavadi – Laksi Branch) (เปิดทำการทุกวัน – Open Daily)
Featured Services
IPL stands for Intense Pulsed Light. This treatment applies gentle pulses of light to the hair root, putting the follicle into a resting phase. As a consequence, the amount of hair your body grows gradually decreases. Repeating the treatment leaves your skin beautifully hair free and touchably smooth.
*Need to consult the doctor before get the hair removal laser service in first time*
IPL stands for Intense Pulsed Light. This treatment applies gentle pulses of light to the hair root, putting the follicle into a resting phase. As a consequence, the amount of hair your body grows gradually decreases. Repeating the treatment leaves your skin beautifully hair free and touchably smooth.*Need to consult the doctor before get the hair removal laser service in first time*
Plus Clinic
99/-169, Chang Watthana 10 Alley, Thungsonghong, Laksi, Bangkok 10210
Mon 11:00 AM - 08:00 PM
Tue 11:00 AM - 08:00 PM
Wed 11:00 AM - 08:00 PM
Thu 11:00 AM - 08:00 PM
Fri 11:00 AM - 08:00 PM
Sat 11:00 AM - 08:00 PM
Sun 11:00 AM - 08:00 PM
REVIEWS (written by customers after their visit)

---
People Also Like
Lashury Eyelash Salon
349 reviews
Let's Relax Onsen Thong Lor
2384 reviews
La Zensa Spa
437 reviews
The Cocktail Clinic
1807 reviews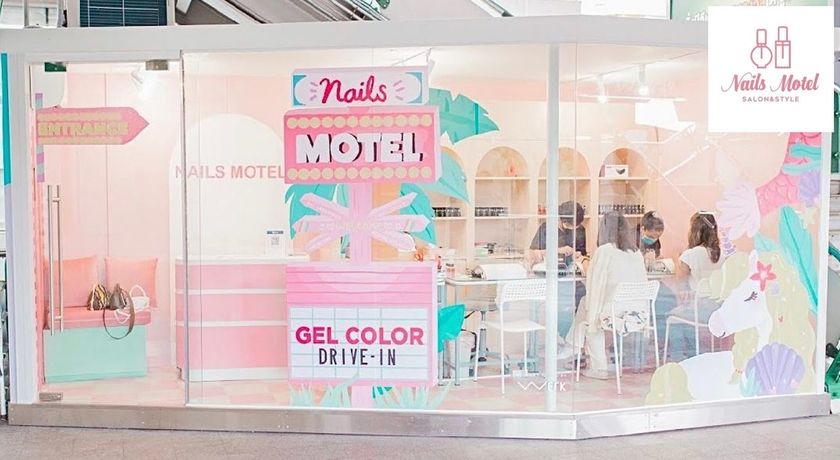 Nails Motel
44 reviews
Plus Clinic
99/-169, Chang Watthana 10 Alley, Thungsonghong, Laksi, Bangkok 10210
MON 11:00 AM - 08:00 PM
TUE 11:00 AM - 08:00 PM
WED 11:00 AM - 08:00 PM
THU 11:00 AM - 08:00 PM
FRI 11:00 AM - 08:00 PM
SAT 11:00 AM - 08:00 PM
SUN 11:00 AM - 08:00 PM
Available Payment Methods
People Also Like
Lashury Eyelash Salon
349 reviews
Let's Relax Onsen Thong Lor
2384 reviews
La Zensa Spa
437 reviews
The Cocktail Clinic
1807 reviews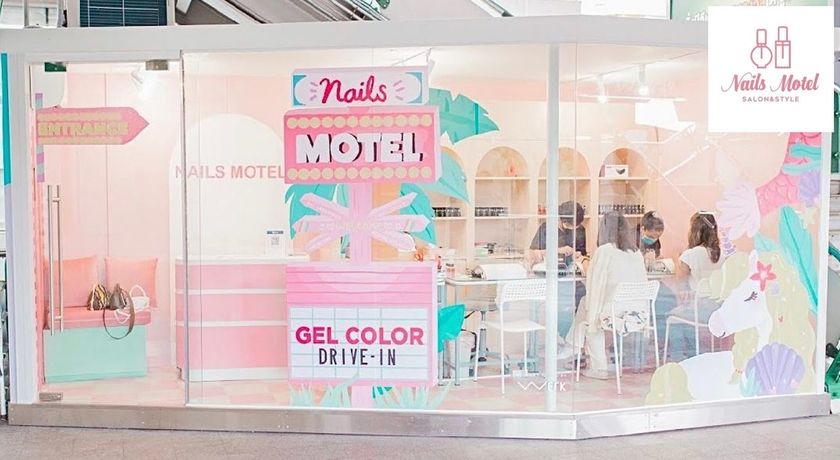 Nails Motel
44 reviews