Book Online at GoWabi - Premier Clinic
Premier Clinic
Cash, credit card
$$ (Based on Special Rates from our Partners)
THB
2882/7 Supalai Park Ekkamai-Thonglor Condo, New Phetchaburi Alley, Bang Kapi, Huai Khwang, Bangkok 10310
พนักงานให้คำแนะนำดี มีค่ายาชาที่ไม่รวมในโปร คร

- V.

พนักงานน่ารัก คลีนิคดูแลดีค่ะ

- Fah

ราคาคุ้มมากค่ะ พนักงานพูดจาดีค่ะ

- Vee
Premier Clinic provides services with a team of medical professionals and modern technology in an international standard. Located in a location that is easy to travel, convenient and equipped with parking. At Supalai Park Condo Ekkamai-Thonglor
Terms & Conditions:
• This voucher can be used within 2 month after purchase.
• All purchases and treatments cannot be amended.
• These vouchers cannot be used with other promotions.
• Voucher will be allowed for purchase only one deal per one user (can't purchase the same deal).
• Show your voucher from email or GoWabi app for verification
• Appointment has to be booked in advance. The shop contact details will be available in your "GoWabi's Booking Confirmation email or My Booking page"
บท็อกซ์
Bo.tox Wrinkle All Face (Unlimited Units) Free Meso Bright
HIFU
Doing Hifu and hurting or not seeing results can be forgotten because our New Hifu Ultra Lift will create a new lift experience for you.
Solving the problem of sagging face Skin is not firmer There are wrinkles. Bags under the eyes hanging, swelling, bruising, double chin, fuzzy face frame Not confidently taken photos Tighten and tighten the face, tighten after lifting.
The results of HIFU:
- Reduce sagging of the face
- Youthful face Stimulate collagen and clear skin
- Reduce small wrinkles
- raise eyebrows
- Tighten the dewlap and neck
- add sharpness to the face
Free Bo.tox Face Lift (50 Units)
Mesotherapy
Received FDA certificated. Therefore, it is trusted by most customers. Is a unique formula from Spanish
- Break down fat on the face
- Break down body fat
Reduce freckles, dark spots, acne, white skin.
Thread Lifting
- Be a beautiful women
- Need to thread Nano Lock Premium Nano silk, locked in the latest medical innovation The specialty of this type of silk is the ability to firmly hold the special tissue in the SMAS layer. Which is the tissue layer that surgeons use to pull face surgery Equally, the result will be equal to face lift surgery.
- Innovation from Korea Accepted worldwide
- Adjust the shape of the face, tapering and locking the skin.
- Reducing facial skin problems
- Collecting wattle, double-sided chin door
- Stimulate the creation of new tissues to help clear skin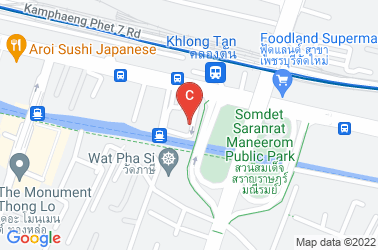 Premier Clinic
2882/7 Supalai Park Ekkamai-Thonglor Condo, New Phetchaburi Alley, Bang Kapi, Huai Khwang, Bangkok 10310
Mon 11:00 AM - 08:30 PM
Tue 11:00 AM - 08:30 PM
Wed 11:00 AM - 08:30 PM
Thu 11:00 AM - 08:30 PM
Sat 11:00 AM - 08:30 PM
Sun 11:00 AM - 08:30 PM
REVIEWS (written by customers after their visit)

---
5.0
พนักงานให้คำแนะนำดี มีค่ายาชาที่ไม่รวมในโปร ครั้งละ 100 บาท หลังทำประมาณ 1 อาทิตย์ รอยค่อนข้างจางลง
V.
V.
พนักงานให้คำแนะนำดี มีค่ายาชาที่ไม่รวมในโปร ครั้งละ 100 บาท หลังทำประมาณ 1 อาทิตย์ รอยค่อนข้างจางลง

Verified Reviews
Visited 20 Jan 2021
5.0
พนักงานน่ารัก คลีนิคดูแลดีค่ะ
Fah
Fah
พนักงานน่ารัก คลีนิคดูแลดีค่ะ

Verified Reviews
Visited 20 Jan 2021
4.75
ราคาคุ้มมากค่ะ พนักงานพูดจาดีค่ะ
Vee

Vee
ราคาคุ้มมากค่ะ พนักงานพูดจาดีค่ะ

Verified Reviews
Visited 28 Dec 2020
5.0
Friendly staff,easy to make an appointment,good prices
Miho
Miho
Friendly staff,easy to make an appointment,good prices

Verified Reviews
Visited 15 Dec 2020
5.0
ให้บริการรวดเร็วดี ยิงไม่เจ็บ พนักงานบริการดี ทรีทเม้นต์คุ้มราคา
กัญญา

กัญญา
ให้บริการรวดเร็วดี ยิงไม่เจ็บ พนักงานบริการดี ทรีทเม้นต์คุ้มราคา

Verified Reviews
Visited 08 Dec 2020
5.0
Dverrrrrrrrrrrrrrrrttrttttt
Tangmo
Tangmo
Dverrrrrrrrrrrrrrrrttrttttt

Verified Reviews
Visited 22 Nov 2020
5.0
Thank you for good advice and service
Jiyoung
Jiyoung
Thank you for good advice and service
+1

Verified Reviews
Visited 18 Nov 2020
5.0
พนักงานบริการดีมาก พนักงานต้อนรับก็สุภาพมาก เลเซอร์ไม่เจ็บอย่างที่คิด คุ้มค่ะ
Hina
Hina
พนักงานบริการดีมาก พนักงานต้อนรับก็สุภาพมาก เลเซอร์ไม่เจ็บอย่างที่คิด คุ้มค่ะ

Verified Reviews
Visited 07 Nov 2020
4.0
Nice staff but the laser was quite fast
กัญญารัตน์

กัญญารัตน์
Nice staff but the laser was quite fast

Verified Reviews
Visited 07 Nov 2020
5.0
ประทับใจมากค่ะ พี่ๆพนักงานน่ารักมาก ดูแลดีมากๆ ใช้บริการซ้ำแน่นอนค่า
Chanya
Chanya
ประทับใจมากค่ะ พี่ๆพนักงานน่ารักมาก ดูแลดีมากๆ ใช้บริการซ้ำแน่นอนค่า

Verified Reviews
Visited 07 Nov 2020
People Also Like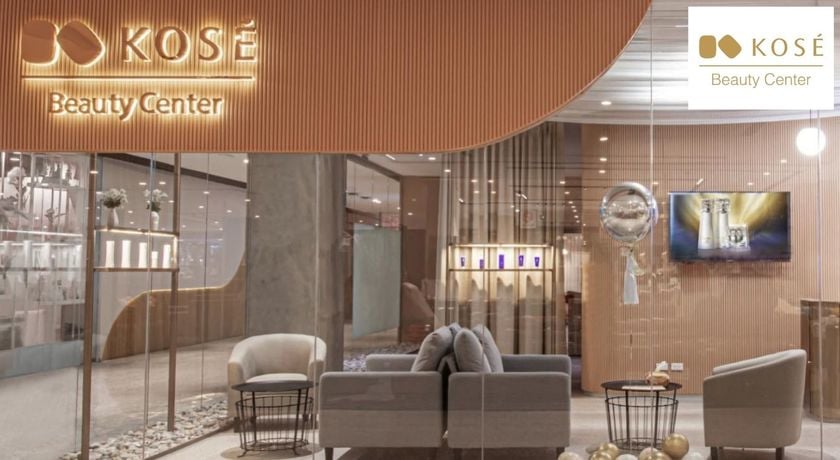 KOSE Beauty Center
171 reviews
Alinda Clinic
1634 reviews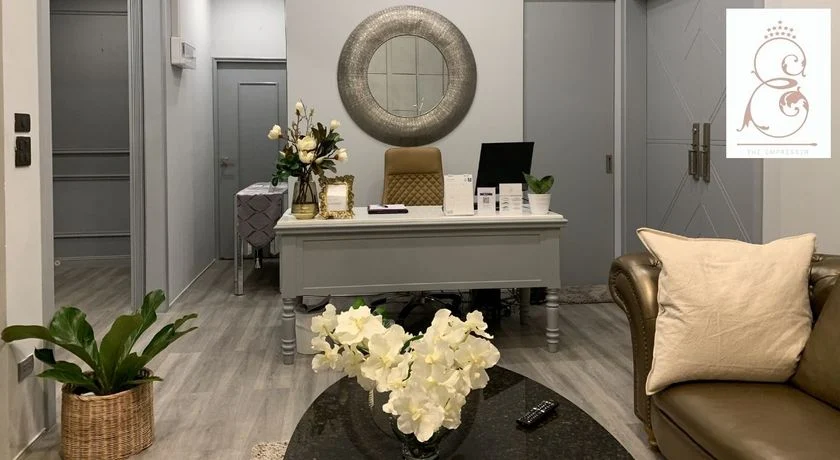 The Empresser (Lash & Brow)
385 reviews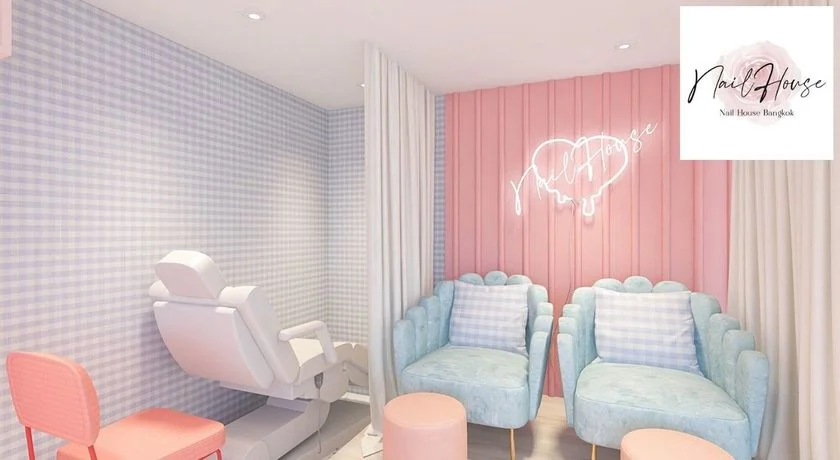 NAIL HOUSE BANGKOK (Asoke Sukhumvit 21)
1019 reviews