Book Online at GoWabi - Rejuva Clinic
Rejuva Clinic
Cash, credit card
$$$
THB
Jasmine City Building (B1 Floor), 2 Sukhumvit Rd, Khwaeng Khlong Toei Nuea, Khet Watthana, Bangkok 10110
Rejuva Clinic provides the excellent medical beauty service with professionals and experts in aesthetics. Our clinic located near BTS Asok stations, near MRT Sukhumvit Station, which are convenient to visit.
Moreover, our standard medical instruments, sterile techniques, and FDA approved medical supplies can definitely assure the quality and safety and achieve best results with reasonable price.
Terms & Conditions:
• This voucher can be used within 2 months after purchase.
• All purchases and treatments cannot be amended.
• These vouchers cannot be used with other promotions.
• Show your voucher from email or GoWabi app for verification
• Appointment has to be booked in advance. The shop contact details will be available in your "GoWabi's Booking Confirmation email or My Booking page"
Campaign Promotions

Ends
In
Body Treatments
- Program ลดไขมัน กระชับสัดส่วนด้วยคลื่นความถี่วิทยุ สลายไขมัน ลดไขมันส่วนเกิน ทำให้สัดส่วนดูกระชับได้รูป รวมทั้งลดผิวเปลือกส้ม ลด cellulite ทำให้ผิวเนียนเรียบดูอ่อนเยาว์
รายละเอียดเพิ่มเติม
*Buffet 5 เดือน ความถี่ทุก 2 สัปดาห์*
- ราคา promotion สามารถเลือกทำได้ 1 จุด ดังนี้
1. หน้าท้อง / เอว
2. ท้องแขน 2 ข้าง
3. ต้นขาด้านใน / ด้านนอก / ด้านหน้า / ด้านหลัง 2 ข้าง
4. ใบหน้า / คอ
As we get older, our bodies naturally produce less collagen, leading to skin that looks dull and noticeably aged. Venus Freez provides an extremely comfortable, non-surgical solution that harnesses the power of radio frequency technology to boost collagen production by heating the deeper layer of tissue under the skin. This treatment works to smoothen out fine lines and wrinkles, tighten sagging skin, and restore a refreshed, younger-looking appearance. For the better result, you may need to have 4-6 times for face and nect, 6-8 times for body and thigh. The treatment should take 20 to 30 minutes.
Dermabrasion
เป็นการกรอผิวด้วยผงเกล็ดอัญมณีที่มีความละเอียด โดยระหว่างการกรอผิว จะมีแรงดูดเบาๆเพื่อขจัดเซลล์ผิวเก่า กระตุ้นให้มีการสร้างคอลลาเจน อิลาสติน และเพิ่มการหมุนเวียนของเลือด ช่วยให้ผิวหน้าเนียนขึ้น หลุมสิวตื้นขึ้น สิวเสี้ยนโดนดูดหลุดไป ผิวหน้ากระจ่างใส
Facial
เป็นการเลเซอร์ด้วยเครื่อง IPL ทั่วใบหน้า เพื่อลดการอักเสบสิว รอยแดง และมาร์สหน้าด้วยเจลทองคำบำรุงผิวให้แข็งแรงชุ่มชื่น
4 Steps:
- ทำความสะอาดรูขุมขนด้วย cleaning milk สูตรพิเศษ ช่วยเปิดรูขุมขน และผ่อนคลายเตรียมพร้อมทำทรีทเม้นท์
- Treatment หัวเย็น ผลักคอลลาเจนสู่ผิว พร้อมกระชับรูขุมขน
- ปิดท้ายด้วยมาร์สคอลลาเจน เพิ่มเติมคอลลาเจน พร้อมปิดรูขุมขน
- นวดกดจุดบนใบหน้าเพื่อกระตุ้นระบบไหลเวียนเลือด ช่วยหน้าใส
Laser Hair Removal
IPL stands for Intense Pulsed Light, also known as photorejuvenation or the photofacial. Treatments are performed at doctor's offices. It treats a variety of skin issues and can be fantastic for erasing mild sun damage, freckles, irregular pigmentation and light brown spots on the face, neck and chest also large pores, broken blood vessels, rosacea and acne.
Procedure :
-Deep facial cleansing with cleansing milk.
-Apply IPL cooling gel.
-Apply light pulses from the IPL device to your skin. During your treatment, you'll need to wear dark glasses to protect your eyes.
-Facial cleansing followed by apply moisturizer and sunscreen.
Mesotherapy
เป็นการทำเมโสหน้าใส โดยการสะกิดเปิดรูขุมขน และปล่อยตัวยาวิตามินช่วยบำรุงผิวหน้าให้ชุ่มชื่น กระจ่างใส
Rejuva Clinic
Jasmine City Building (B1 Floor), 2 Sukhumvit Rd, Khwaeng Khlong Toei Nuea, Khet Watthana, Bangkok 10110
Mon 10:30 AM - 08:00 PM
Tue 10:30 AM - 08:00 PM
Wed 10:30 AM - 08:00 PM
Thu 10:30 AM - 08:00 PM
Fri 10:30 AM - 08:00 PM
Sun 10:30 AM - 08:00 PM
REVIEWS (written by customers after their visit)

---
Chayanit
Clinic สะอาดเรียบร้อย คุณหมอเป็นคนทำให้เอง บริการดีมากๆค่ะ เดินทางได้สะดวก ลง bts อโศก อยู่ในตึก jasmine ชั้น b1

Verified Reviews
Visited 12 Sep 2019
Mai
The service was great, I called them up before buying the deal and the staffs were nice and helpful. She booked me in right away and i went in that day, the service was performed by a doctor with a help of a staff. Clinic seems clean. The only thing I didn't like was the robe, it was a bit revealing.

Verified Reviews
Visited 09 Sep 2019

ศุภักษร
ซื้อโปรแล้วไปใช้บริการ ชอบตรงทำเลสะดวกใกล้รถไฟฟ้า และรถไฟใต้ดินอโศก เดินง่าย หาไม่ยาก พนักงานก็กันเอง ไม่พยายามเสนอขาย ทำให้รู้สึกอยากมาในครั้งต่อไป สำหรับบริการก็ถือว่าโอเคกับราคาที่จ่าย ได้เจอคุณหมอก็แนะนำ ดีมาก โดยรวมถือว่าประทับใจค่ะ

Verified Reviews
Visited 23 Aug 2019
Petcharat
สถานที่สะอาด พนักงานบริการดี คุณหมอน่ารักค่ะ

Verified Reviews
Visited 18 Aug 2019
ณิชา
เดินทางสะดวกดีค่ะ ตอนไปเย็นแล้ว คนน้อย แต่มีการให้เปลี่ยนผ้าก่อนเริ่มทำ ซึ่งคาดว่าผ้าไม่ได้ซัก ส่วนเรื่องอุปกรณ ก็พอใช้ได้ค่ะ

Verified Reviews
Visited 02 Aug 2019
Nicky
The treatment was half an hour. The pores look clearly tighter after the treatment. The chair convertible to a bed was comfy and they had a nice teddy bear for hugging. However, the therapist did not explain the procedure. They did not try to sell other courses to me which is nice. I will consider going back sometimes.

Verified Reviews
Visited 30 Jul 2019

Supaporn
สถานที่สะอาด คุณหมอและเจ้าหน้าที่บริการดีคะ

Verified Reviews
Visited 14 Jun 2019

Dear
กรอผิวอะไร อย่างกะดูดสิวเสี้ยนตามรูขุมขนแค่นั้น ทำ15นาทีเสร็จ อย่างว่าลดราคาขนาดนี้ ยอมจ่ายแพงแล้วได่คุณภาพดีกว่าค่ะ

Verified Reviews
Visited 26 Jun 2019

Walaipan
แรกๆคุณหมอเป็นคนทำให้ คุณหมอใจดีพูดจาดีมาก ประทับใจคุณหมอ แต่ครั้งหลังๆพนักงานทำ พนักงานพยายามขายคอร์สให้ซื้อต่อหน้าร้านโดยบอกว่าซื้อผ่านโกวาบิถ้าไม่เข้าใช้บริการเดือนละครั้ง โกวาบิจะหักคอร์สทิ้ง ทั้งๆที่ไม่เป็นความจริง

Verified Reviews
Visited 25 Oct 2018
Warissara
บริการดีค่ะ ตอนแรกกลัวๆ พอไปทำจริงไม่เจ็บเลย

Verified Reviews
Visited 21 Jun 2019
People Also Like
Plant Day Spa
3 reviews
Lur Sleep Salon
3 reviews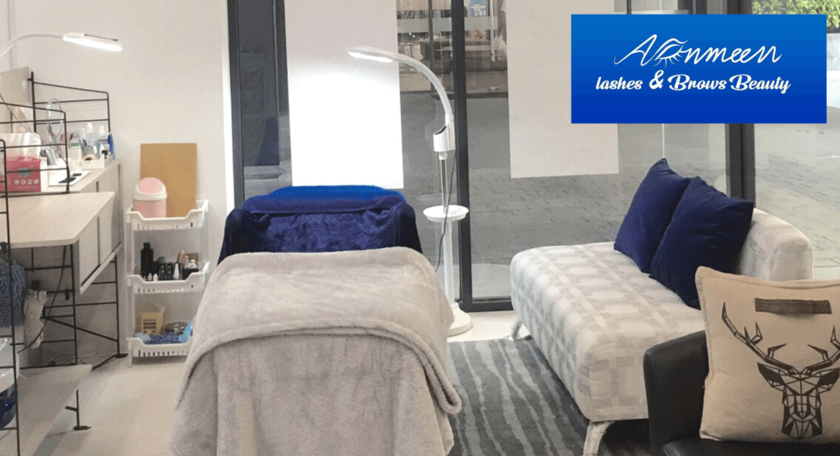 Aanmeen Eyelashes
3 reviews
Suankwangtung Clinic
24 reviews
The Triplets Cafe X Nail Bar
No reviews yet
Rejuva Clinic
Jasmine City Building (B1 Floor), 2 Sukhumvit Rd, Khwaeng Khlong Toei Nuea, Khet Watthana, Bangkok 10110
MON 10:30 AM - 08:00 PM
TUE 10:30 AM - 08:00 PM
WED 10:30 AM - 08:00 PM
THU 10:30 AM - 08:00 PM
FRI 10:30 AM - 08:00 PM
SUN 10:30 AM - 08:00 PM
Available Payment Methods
People Also Like
Plant Day Spa
3 reviews
Lur Sleep Salon
3 reviews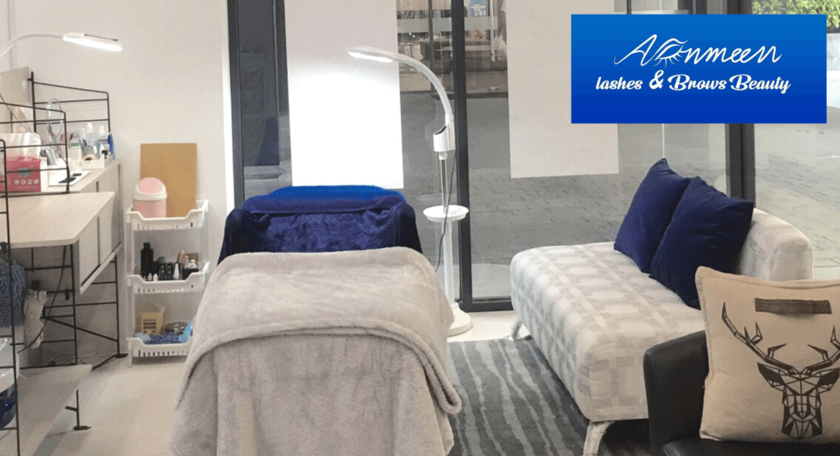 Aanmeen Eyelashes
3 reviews
Suankwangtung Clinic
24 reviews
The Triplets Cafe X Nail Bar
No reviews yet