Book Online at GoWabi - Ronnapee Clinic (Sriracha)
Ronnapee Clinic (Sriracha)
Cash, credit card
$$ (Based on Special Rates from our Partners)
THB
Si Racha-Nong Yai Bu Rd, Surasak, Si Racha, Chon Buri 20110
Ronnapee clinic is beauty and surgery clinic come with full services. More than 10 years experience of surgery and through more 100,000 surgical cases
Terms & Conditions:
• This voucher can be used within 2 months after purchase.
• All purchases and treatments cannot be amended.
• These vouchers cannot be used with other promotions.
• Show your voucher from email or GoWabi app for verification
• Appointment has to be booked in advance. The shop contact details will be available in your "GoWabi's Booking Confirmation email or My Booking page"
บท็อกซ์
The ultimate lifting technique to adjust face to be V-shap and younger like Korean girls and add more Babilone for reduce neck wattle with บท็อกซ์ 100U and Fat Babilone 1 CC.
IV Therapy
Skin premium vitamin drip help skin to bright with vitamins that help in balancing the pigment levels with a premium level vitamin C at a concentration of more than 5 times while restoring a strong immune system.
Skin vitamin drip up to 200 kinds will shinning immediatly and help restore the body to be healthy.
the changing in your skin from the first use.Deep nourishment to the skin cell level Innovative cell therapy that contains 63 types of ingredients, intensive skin rejuvenation and enhancing collagen to the skin.
Ronnapee Clinic (Sriracha)
Si Racha-Nong Yai Bu Rd, Surasak, Si Racha, Chon Buri 20110
Mon 09:30 AM - 07:30 PM
Tue 09:30 AM - 07:30 PM
Wed 09:30 AM - 07:30 PM
Thu 09:30 AM - 07:30 PM
Fri 09:30 AM - 07:30 PM
Sat 09:30 AM - 07:30 PM
Sun 09:30 AM - 07:30 PM
REVIEWS (written by customers after their visit)

---
People Also Like
THE EMPRESSER
231 reviews
Mendel Clinic
1418 reviews
Viva Jiva Spa @ Lancaster Bangkok Hotel
353 reviews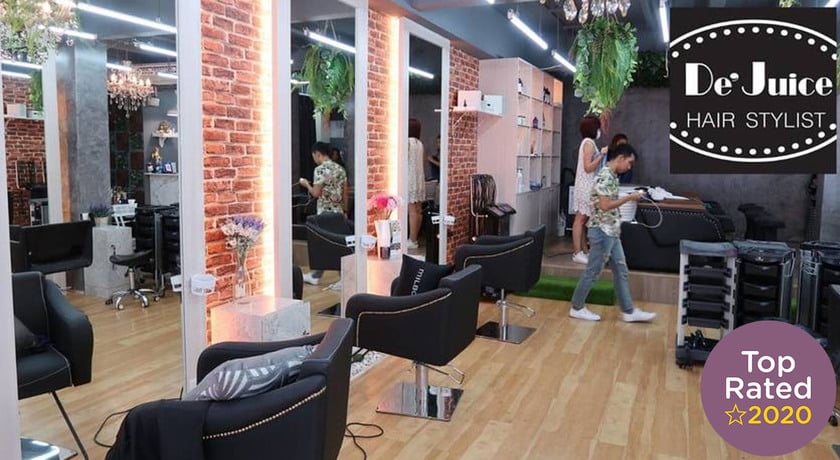 De Juice Hair Stylist
194 reviews
Clarins Skin Spa
54 reviews