Book Online at GoWabi - Sanctuary Wellness & Spa at Rembrandt
Sanctuary Wellness & Spa at Rembrandt
Cash, credit card
$$$
THB
19 Sukhumvit Soi 18, Sukhumvit Road, Klong-Toei, Bangkok 10110
Welcome to the Sanctuary Wellness and Spa, an oasis of tranquility in the heart of Bangkok. Pamper yourself in our exclusive spa offering a wide range of sophisticated treatments especially designed to suit the needs of all our guests.
Get away from stress, relax your body and your mind with ultimate spa therapies and treatments: oriental fusion massage, sport massage, energizer massage, traditional Thai massage, Asian herbal scrub, purifying body wrap, deep cleanse facial…
Our trained resident beauty therapists are at your disposal to find the best personalized treatment plan for you.
Featured Services
Will soothe away stress and tension, leaving you relaxed, revitalized and reenergised. Perfect for promoting a calm mind, stress-free body
and for maintaining optimum health.
Refreshing your skin with fruit acid from grapefruits and oranges with ingredients are rich in Vitamin C to make your skin energized and bright.
Facial Treatments
This classic facial provides holistic benefits essential for radiant healthy skin. A cleansing and relaxing facial is performed using aromatherapy preparations personalised for individual skin types and conditions.
This facial is designed to deep cleanse and clarify the skin. Exfoliation techniques leave you with a radiant glow. An ideal treatment for oily,
acne prone and troubled skin.
Anti Aging Treatment
An effective revised treatment delivers optimum results. Your skin will feel smooth, energized and glowing, leading to a younger and healthier appearance.
Body Scrub
Enjoy the fresh smell of coffee with natural ingredients like honey, milk and yogurt, smothered all over the body to exfoliate and detoxify your skin.
Gentle all over body exfoliation using jasmine rice. This treatment removes dead skin cells, and is good for soothing and sensitive
skin leaving it silky smooth.
Swedish massage
The traditional European full-body massage is designed to relax aching muscles, stimulate circulation and eliminate toxins so that you look
great and feel even better.
Sport Massage
A medium to deep full-body massage specifically targeting the needs of the active men or women. Perfect before or after your favorite sports activity. Our sport massage combines Swedish-style massage with the benefits of trigger points and gentle stretches.
Body Wrap
This treatment begins with a gentle jasmine rice body scrub to exfoliate and cleanse the whole body. Then a nourishing full body mask is
applied by rice for life body wrap whilst enjoying a full scalp massage for total relaxation. This treatment is good for deep nourishing and
soothing of your skin
This treatment begins by increasing circulation with a salt body scrub. A purifying body mask is then applied to the whole body, combined with dead sea mud with intensive drawing properties to remove unwanted toxins, good for relaxing and detoxifying your skin.
Using a tropical fruit body scrub to exfoliates the skin to make smoothly skin before to applied with tropical fruit body wrap that ingredients are rich in Vitamin C to make your skin energizing and brightening.
Body Massage
A full-body rebalancing massage after a long flight including foot mask to soothe swollen tired legs and ankles and to completely rejuvenate
you with eye mask.
This treatment combines Eastern and Western techniques, is designed to relieve body aches and calm the mind. It is highly recommended for those who prefer a strong and intense massage.
Hot Stone Massage
This full-body massage using Basalt stones will instill a deep level of calmness while relaxing tight muscles, removing blockages
and dissolving stress. Allow yourself to feel renewed and energized through the healing properties of these natural, volcanic stones.
Neck, Head & Shoulder Massage
This anti-stress massage concentrates on the lower back, neck, and shoulders to leave you feeling calm, revitalized and free of tension.
Sanctuary Wellness & Spa at Rembrandt
19 Sukhumvit Soi 18, Sukhumvit Road, Klong-Toei, Bangkok 10110
Mon 09:00 AM - 10:00 PM
Tue 09:00 AM - 10:00 PM
Wed 09:00 AM - 10:00 PM
Thu 09:00 AM - 10:00 PM
Fri 09:00 AM - 10:00 PM
Sat 09:00 AM - 10:00 PM
Sun 09:00 AM - 10:00 PM
REVIEWS (written by customers after their visit)

---
People Also Like
Bamboo Spa
0 reviews
Bloom Boutique
0 reviews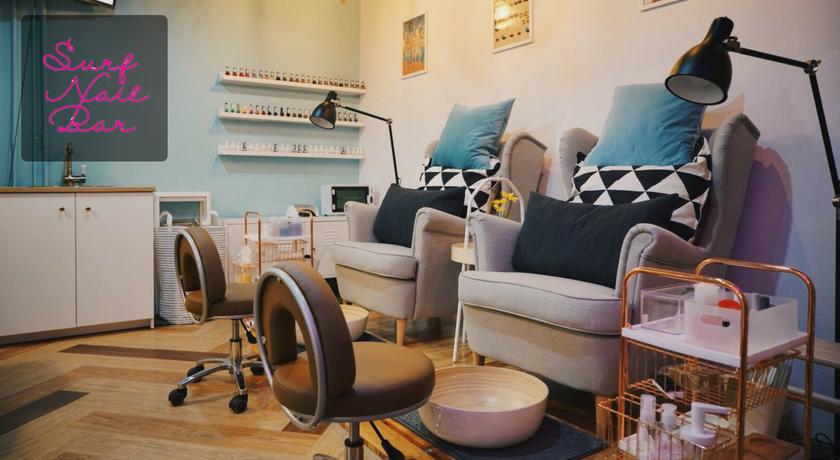 Surf Nail Bar
0 reviews
Let's Relax Onsen Thong Lor
135 reviews
Sanctuary Wellness & Spa at Rembrandt
19 Sukhumvit Soi 18, Sukhumvit Road, Klong-Toei, Bangkok 10110
MON 09:00 AM - 10:00 PM
TUE 09:00 AM - 10:00 PM
WED 09:00 AM - 10:00 PM
THU 09:00 AM - 10:00 PM
FRI 09:00 AM - 10:00 PM
SAT 09:00 AM - 10:00 PM
SUN 09:00 AM - 10:00 PM
Available Payment Methods
People Also Like
Bamboo Spa
0 reviews
Bloom Boutique
0 reviews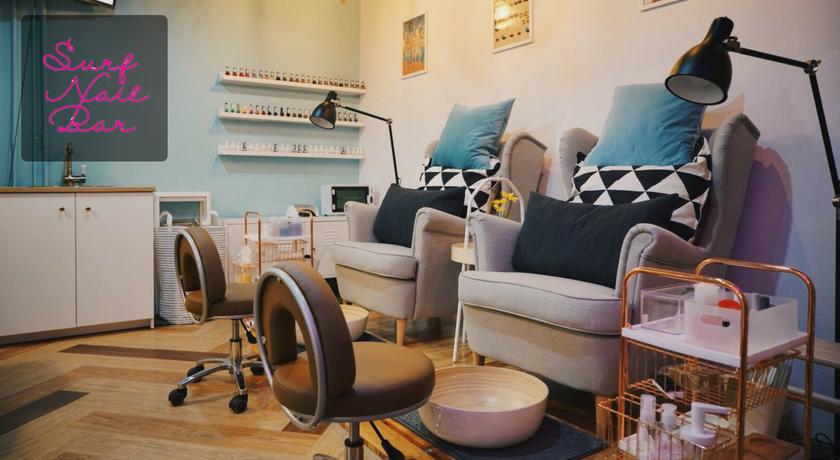 Surf Nail Bar
0 reviews
Let's Relax Onsen Thong Lor
135 reviews