 Added to cart successfuly!
Book Online at GoWabi - Serene Health Massage and Spa
Serene Health Massage and Spa
Cash, credit card
$$ (Based on Special Rates from our Partners)
THB
Krung Thep Kritha Rd, Saphan Sung, Bangkok 10240
ดีมากๆ นวดสบาย หมอรีดถึงเส้น

- Intupar

ดีมากๆเลยค่ะ นวดสบาย กดจุดได้ตรงจุด บริการดีมา

- กานต์ชนก

พนักงานนวดดี บริการเป็นกันเอง

- Nupair
Serene Health Massahe & Spa is the natural massage concept with good atmosphere, private rooms by professional therapists from The Union of Thai Traditional Medicine Society.
Parking Available
Terms & Conditions:
• This voucher can be used within 2 months after purchase.
• All purchases and treatments cannot be amended.
• These vouchers cannot be used with other promotions.
• Show your voucher from email or GoWabi app for verification
• Appointment has to be booked in advance. The shop contact details will be available in your "GoWabi's Booking Confirmation email or My Booking page"
Body Scrub
✅ Earn up to ฿30 Cashback!
Scrub with milk creame or coffee to exfoliates and hydrates your skin to be smooth and soft
for relaxing body to absorbed through your skin, stimulating well-being
and encouraging a healthy mental, physical, and emotional body
Neck, Head & Shoulder Massage
✅ Earn up to ฿26 Cashback!
Massage to relieve back pain, shoulders, head from sitting for a long time to help relieve stress and reduce headache from office syndrome.
Spa Package
✅ Earn up to ฿38 Cashback!
Hot oil foot massage help to relax foot and pressure point
massage for release muscle pain and scrub for nourishing.
Thai Traditional Massage
✅ Earn up to ฿40 Cashback!
Royal Thai Massage for stretching massage flexing the fascia tendon muscles to loosen by applying pressure on the entire body.
This kind of massage requires the expertise of the masseuse with high experience and observed the reaction of the pressure that traveled through the body
and we can stimulate body activity by stimulating the reflex points located on different parts of the body to relax.
✅ Earn up to ฿56 Cashback!
Ocean heart signature massage is the signature massage from natural movement such as wind, rain, water to reduce stress with volcanic coconut oil organic 100% help to nourish muscles and skin.
Mon 10:00 AM - 10:00 PM
Tue 10:00 AM - 10:00 PM
Wed 10:00 AM - 10:00 PM
Thu 10:00 AM - 10:00 PM
Fri 09:00 AM - 10:00 PM
Sat 10:00 AM - 10:00 PM
Sun 10:00 AM - 10:00 PM
REVIEWS (written by customers after their visit)

---
5.0
ดีมากๆ นวดสบาย หมอรีดถึงเส้น
Intupar

Intupar
ดีมากๆ นวดสบาย หมอรีดถึงเส้น

Verified Reviews
Visited 26 Apr 2021
5.0
ดีมากๆเลยค่ะ นวดสบาย กดจุดได้ตรงจุด บริการดีมากค่ะ แถมที่สำคัญสะอาดด้วย
กานต์ชนก

กานต์ชนก
ดีมากๆเลยค่ะ นวดสบาย กดจุดได้ตรงจุด บริการดีมากค่ะ แถมที่สำคัญสะอาดด้วย

Verified Reviews
Visited 19 Apr 2021
5.0
พนักงานนวดดี บริการเป็นกันเอง
Nupair
Nupair
พนักงานนวดดี บริการเป็นกันเอง

Verified Reviews
Visited 07 Mar 2021
5.0
ชอบมาก เงียบดี บริการดีมาก แล้วก็สะอาดมากกกกกก รู้สึกผ่อนคลายดี
Theerawee
Theerawee
ชอบมาก เงียบดี บริการดีมาก แล้วก็สะอาดมากกกกกก รู้สึกผ่อนคลายดี

Verified Reviews
Visited 12 Apr 2021
5.0
พนักงานบริการดีค่ะ แต่มือแอบหนักไปนิด ถ้าชอบแบบไม่หนักมากต้องแจ้งนะคะ ทางเรานวดไปน้ำตาซึม แต่พอนวดเสร็จก็สบายตัวค่า ❤️❤️❤️
Auguzio
Auguzio
พนักงานบริการดีค่ะ แต่มือแอบหนักไปนิด ถ้าชอบแบบไม่หนักมากต้องแจ้งนะคะ ทางเรานวดไปน้ำตาซึม แต่พอนวดเสร็จก็สบายตัวค่า ❤️❤️❤️

Verified Reviews
Visited 21 Feb 2021
5.0
บริการดี สะอาด แต่ขาดกลิ่นหอมแบบ ผ่อนคลาย
สรวีย์
สรวีย์
บริการดี สะอาด แต่ขาดกลิ่นหอมแบบ ผ่อนคลาย

Verified Reviews
Visited 06 Apr 2021
4.75
บรรยากาศเงียบ พนักงานบริการดี แต่ขาดกลิ่นหอมและผ่อนคลาย
สรวีย์
สรวีย์
บรรยากาศเงียบ พนักงานบริการดี แต่ขาดกลิ่นหอมและผ่อนคลาย

Verified Reviews
Visited 06 Apr 2021
4.75
พนักงานบริการดี แต่ขาดกลิ่นหอมที่ผ่อนคลาย
สรวีย์
สรวีย์
พนักงานบริการดี แต่ขาดกลิ่นหอมที่ผ่อนคลาย

Verified Reviews
Visited 06 Apr 2021
4.75
ร้านสะอาด บรรยากาศดี พนักงานสุภาพ และให้บริการดีมาก ราคาตอนมีโปรโมชั่นคือดีงาม ไว้จะมานวดใหม่ แต่ร้านอาจไม่เหมาะกับคนสูงอายุที่ขึ้นบันไดไม่สะดวกเพราะต้องขึ้นบันไดหลายชั้น
Isaree
Isaree
ร้านสะอาด บรรยากาศดี พนักงานสุภาพ และให้บริการดีมาก ราคาตอนมีโปรโมชั่นคือดีงาม ไว้จะมานวดใหม่ แต่ร้านอาจไม่เหมาะกับคนสูงอายุที่ขึ้นบันไดไม่สะดวกเพราะต้องขึ้นบันไดหลายชั้น

Verified Reviews
Visited 04 Apr 2021
5.0
พนักงานบริการดีมาก สุภาพ นวดดีมาก สถานที่สะอาด มาใช้บริการครั้งที่2-3แล้ว แนะนำครอบครัวและเพื่อนมาใช้บริการเพิ่มด้วย รู้สึกผ่อนคลาย และสบายตัวทุกครั้งที่มาใช้บริการ
No Te
No Te
พนักงานบริการดีมาก สุภาพ นวดดีมาก สถานที่สะอาด มาใช้บริการครั้งที่2-3แล้ว แนะนำครอบครัวและเพื่อนมาใช้บริการเพิ่มด้วย รู้สึกผ่อนคลาย และสบายตัวทุกครั้งที่มาใช้บริการ

Verified Reviews
Visited 19 Jun 2021
People Also Like
PANPURI WELLNESS
4494 reviews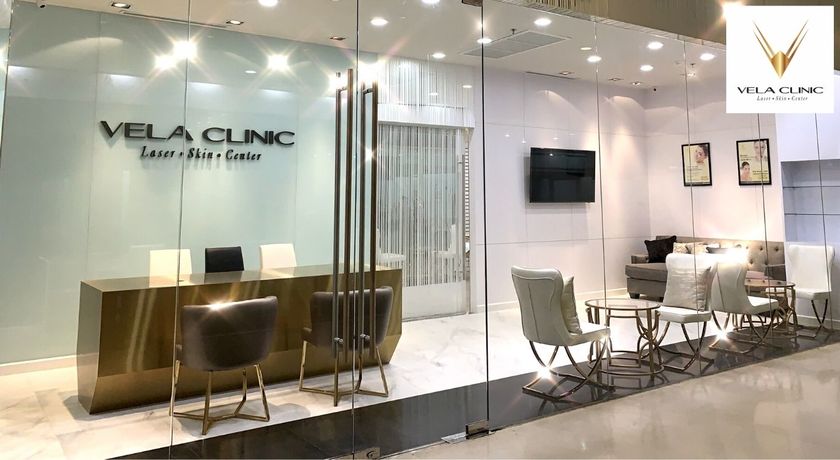 Vela Clinic
258 reviews
SO/ SPA at SO/ Bangkok
786 reviews
KIHS Clinic
2852 reviews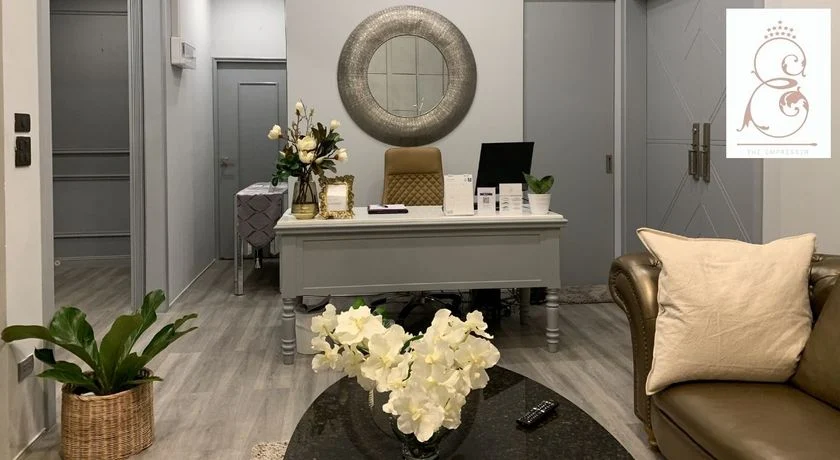 The Empresser (Lash & Brow)
421 reviews