Book Online at GoWabi - SPA Cenvaree @ Centara Grand CentralWorld Bangkok
SPA Cenvaree @ Centara Grand CentralWorld Bangkok
Cash, credit card
$$$
THB
Centara Grand at CentralWorld 999/99 Rama 1 Road, Pathumwan, Bangkok 10330, Thailand
SPA Cenvaree is a division of Centara Hotels and Resorts – a publicly listed company headquartered in Bangkok, Thailand. We provide branded and customized spa concepts and solutions throughout South East Asia and the Middle East. Our spa portfolio comprises urban, resort, destination and boutique outlets, all designed to provide guests with an experience that lingers longs after their holiday ends.
So, come on a journey with us through Thailand and South Asia and explore over 60 therapies. Indigenous herbs, floral extracts, fresh ingredients, and aromatic oils provide the background for some truly amazing experiences. Whether it's flower-scented body scrubs, traditional Thai spa rituals, muscle-melting body massages or heavenly facials, SPA Cenvaree has you covered from head to toe.
Ayurveda
Are you ready to try something new? Based on the teaching of Ayurvedic medicine, soothing herbal oils flow in a continuous stream on the 'third eye' (forehead) to lull your senses into a deep ocean of calm. This therapy improves mental clarity while relaxing the whole body. Ideal for those seeking relief from insomnia, jet lag or mental stress.
Body Scrub
Taking its inspiration from the time-honoured hot pouch therapy of Thai Healing filled with freshly steamed grains. This body scrub features 7 different types of treasure grains such as Wheat Germ, Barley, Cornmeal, Oatmeal, Millet, Red Rice and Soy Beans. On application, the heat loosens tight muscles while revealing a radiant and smooth skin through its exfoliation process.
A guest favourite, this scrub is known for its exquisite fragrance and stress-relieving properties. The tangy fragrance of lemongrass refreshes tired mind while passion fruit seeds smoothen skin to perfection.
Signature
A four hand massage performed by two therapists in unison, this experience coordinates a blend of Thai, Swedish, Shiatsu and Reflexology techniques using deep rhythmic movement to leave you feeling completely renewed.
Top Tip: This is Khun Tara's (our Group Spa Director) favourite massage. She loves it because having the sensation of two therapists working on you means your mind can't concentrate on one area and it basically just gives up! This massage almost forces you to switch your mind off. Try it and see.
Upgrate to 120-minute and your therapists will spend more time on any problem areas, particularly neck and shoulders. Great choice if you want a totally immersive massage.
A guest favourite, this therapy is a locally inspired ritual combining deep tissue massage and hot salt pot compress to release tension in the shoulders and lower back muscles. Each pot contains a blend of coarse salt and medicinal herbs to provide relief to tired muscles. Therapeutic oils such as Pettigrain, Eucalyptus and Lavender penetrate deeply into muscle tissue during this therapy.
Thai Traditional Massage
Traditional Thai massage over the clothes using pressure points to relieve muscular aches. This therapy combines stretching techniques to loosen joints and tone muscles.
This therapy combines stretching techniques, pressure points and more to loosen joints and tone muscles. Thai Massage is sometimes described as 'passive yoga' - you lie down and your therapist manipulates your body.
Did you know that no oil is used in this treatment? Instead you'll be provided with a pair of Thai PJ's to wear. It's a great massage to have if you're a little shy or your whole body feels stiff.
Upgrade to 90-minute and your therapist will incorporate more advanced techniques and focus particularly on stretching the deep muscles in the back. The delicious end-of-treatment scalp massage is also longer.
Thailand's most famous Massage!
SPA Cenvaree @ Centara Grand CentralWorld Bangkok
Centara Grand at CentralWorld 999/99 Rama 1 Road, Pathumwan, Bangkok 10330, Thailand
Mon 09:00 AM - 11:00 PM
Tue 09:00 AM - 11:00 PM
Wed 09:00 AM - 11:00 PM
Thu 09:00 AM - 11:00 PM
Fri 09:00 AM - 11:00 PM
Sat 09:00 AM - 11:00 PM
Sun 09:00 AM - 11:00 PM
REVIEWS (written by customers after their visit)

---
Pancheva
Great atmosphere, so affordable!
Swedish Massage

Verified Reviews
Visited 13 Nov 2019

Ng
when i go to attend the booking, even i give my confirmation letter to the, they insisit they have no record of my booking, and refuse to service us.
Niran Nirvana (Heaven for Two)

Verified Reviews
Haruka
Thank you for amazing time. I'm sorry I didn't thank you properly before leaving.
Thai Body Balance

Verified Reviews
Visited 10 Nov 2019
Nalyne
พนักงานนวดให้บริการดีและสุภาพมากเลยค่ะ
Shirobhayana

Verified Reviews
Visited 06 Jan 2020

Tracey
Very good therapist. I really enjoyed the treatment. The Spa is clean and well-prepared!
Signature Salt Pot Muscles Melter

Verified Reviews
Visited 15 Feb 2020

Natcha
The staff was really nice.
Nuad Thai (Royal Thai Massage)

Verified Reviews
Visited 29 Oct 2019

Chu
Great massage and love every part of Thai Balance!
Thai Body Balance

Verified Reviews
Visited 28 Oct 2019

Chu
The experience was so good especially the masseus who massages me so well and the service was superb.
Aromatherapy Massage

Verified Reviews
Visited 28 Oct 2019

Junyoung
good skill and attitude but not good sauna
Niran Nirvana (Heaven for Two)

Verified Reviews
Visited 22 Jul 2019

Junyoung
It was really nice. But souna facility was not clean
Aromatherapy Massage

Verified Reviews
Visited 22 Jul 2019
People Also Like
Chi The Spa At Shangri-La Hotel
57 reviews
Nugust Spa & Massage
32 reviews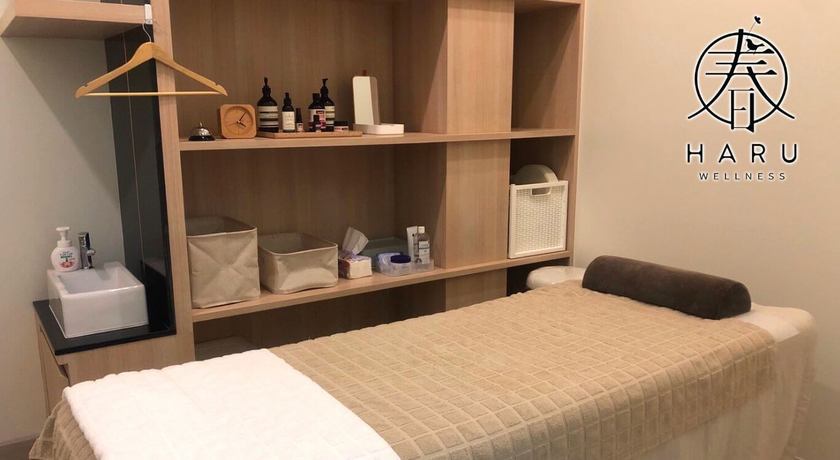 Haru Wellness Clinic
No reviews yet
Beauty More Hair&Nail Salon
1 reviews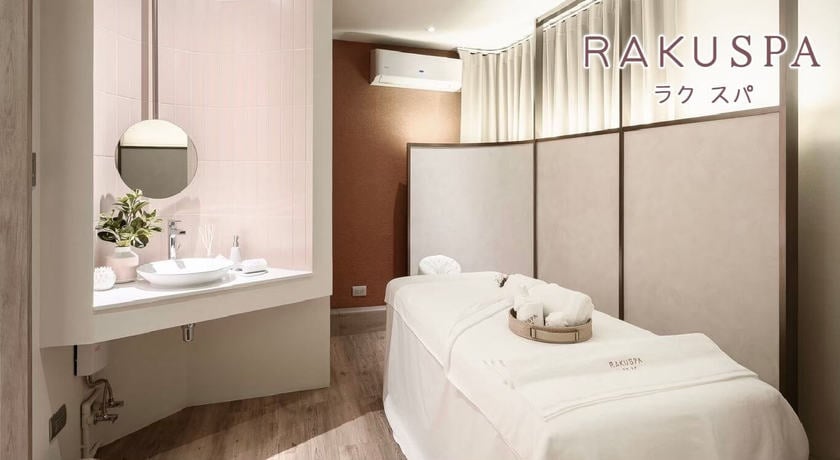 Raku Spa Bangkok
12 reviews
SPA Cenvaree @ Centara Grand CentralWorld Bangkok
Centara Grand at CentralWorld 999/99 Rama 1 Road, Pathumwan, Bangkok 10330, Thailand
MON 09:00 AM - 11:00 PM
TUE 09:00 AM - 11:00 PM
WED 09:00 AM - 11:00 PM
THU 09:00 AM - 11:00 PM
FRI 09:00 AM - 11:00 PM
SAT 09:00 AM - 11:00 PM
SUN 09:00 AM - 11:00 PM
Available Payment Methods
People Also Like
Chi The Spa At Shangri-La Hotel
57 reviews
Nugust Spa & Massage
32 reviews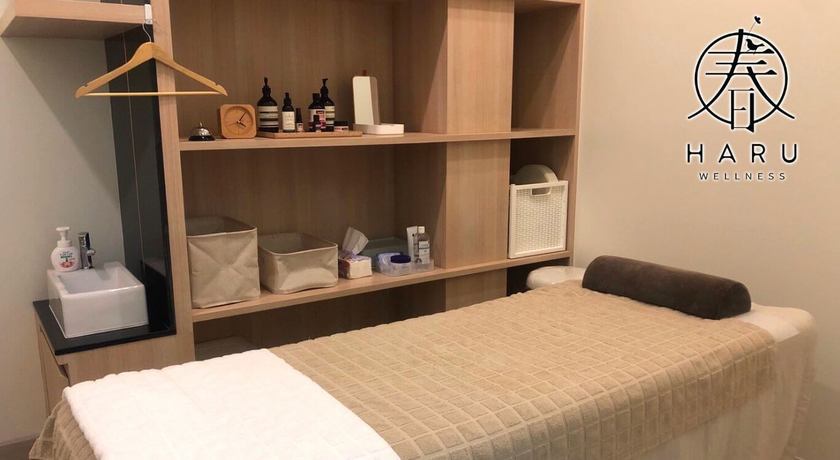 Haru Wellness Clinic
No reviews yet
Beauty More Hair&Nail Salon
1 reviews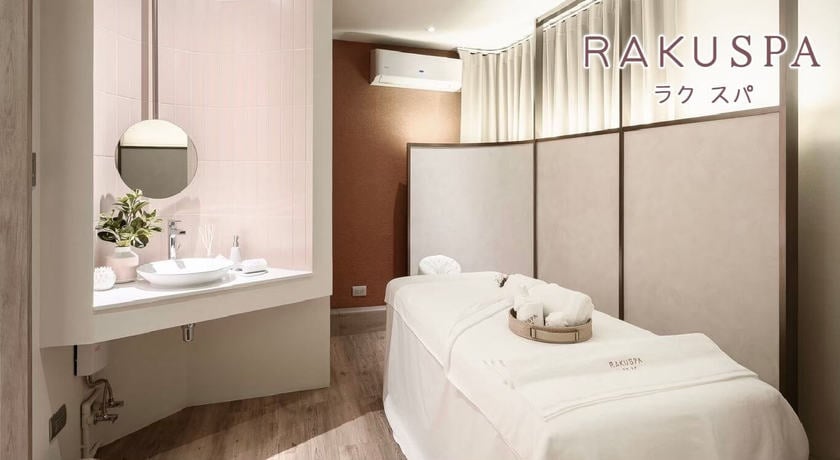 Raku Spa Bangkok
12 reviews