Book Online at GoWabi - The Station Clinic
The Station Clinic
Cash, credit card
$$ (Based on Special Rates from our Partners)
THB
Asia Hotel, 2nd floor, 296 Phayathai Rd, P,Q,R Room , Ratchathewi, Bangkok 10400
ดีมากกกก พนักงานน่ารัก พาเพื่อนมาทำ

- นันทิกา

ดีมากกกกกกกก ดีสุดดด มาทำรอบที่หลายๆ

- นันทิกา

มือเบามาก หมอค่อยๆทยอยลงยา

- นันทิกา
The Station clinic, a comprehensive beauty center. Such as Bo.tox, filler, all types of laser and also a leader in skin beauty innovation. Help increase confidence and reveal the charm of ourselves with modern beauty innovations and 100% safety.Directly supervised by a team of doctors and specialists.
The clinic is located on the Asia Hotel Bangkok, 2nd floor, if traveling by BTS, get off at Ratchathewi Station Exit 1, walk along the entrance to the hotel, just 50 meters to the clinic immediately.
Terms & Conditions:
• This voucher can be used within 2 months after purchase.
• All purchases and treatments cannot be amended.
• These vouchers cannot be used with other promotions.
• Show your voucher from email or GoWabi app for verification
• Appointment has to be booked in advance. The shop contact details will be available in your "GoWabi's Booking Confirmation email or My Booking page"
บท็อกซ์
บท็อกซ์ reduces jaw( bo.tulax 50 units)The doctor packed the medicine tightly in every case. Promotional prices for reservations made via the Gowabi app only. "Face" is the first thing that can impress the audience. It is therefore important that everyone pays special attention. Therefore, people with large cheeks, large, flattened jaws turn to บท็อกซ์ injections to reduce jaw. Adjust the face more slender "บท็อกซ์ injections to reduce jaw" is another procedure that helps to have a beautiful, slender, beautiful face, look younger. Can help with confidence To the owner of the face When meeting Contact and coordinate And it also enhances credibility.
Laser Treatments
IPL Laser facial treatment helps reduce acne, freckles, dark spots to fade and tighten pores while helping to build collagen and elastin under the skin to look healthy.
Thread Lifting
Threading is a type of surgery.  Is to adjust the face shape to be beautiful  Without surgery  No need to recuperate  And have few side effects  Silk that is used on the face  Makes a beautiful slender, mostly "melted silk", which is a lift, hold the wattle, adjust the face shape, make the face slim.
Mon 11:00 AM - 08:00 PM
Tue 11:00 AM - 08:00 PM
Wed 11:00 AM - 08:00 PM
Thu 11:00 AM - 08:00 PM
Fri 11:00 AM - 08:00 PM
Sat 11:00 AM - 08:00 PM
REVIEWS (written by customers after their visit)

---
5.0
ดีมากกกก พนักงานน่ารัก พาเพื่อนมาทำ
นันทิกา

นันทิกา
ดีมากกกก พนักงานน่ารัก พาเพื่อนมาทำ

Verified Reviews
Visited 15 Jun 2021
5.0
ดีมากกกกกกกก ดีสุดดด มาทำรอบที่หลายๆ
นันทิกา

นันทิกา
ดีมากกกกกกกก ดีสุดดด มาทำรอบที่หลายๆ

Verified Reviews
Visited 15 Jun 2021
5.0
มือเบามาก หมอค่อยๆทยอยลงยา
นันทิกา

นันทิกา
มือเบามาก หมอค่อยๆทยอยลงยา

Verified Reviews
Visited 15 Jun 2021
5.0
หมอมือเบามาก เน้นเฉพาะจุดให้🔥
นันทิกา

นันทิกา
หมอมือเบามาก เน้นเฉพาะจุดให้🔥

Verified Reviews
Visited 15 Jun 2021
5.0
พนักงานน่ารักเหมือนเดิม ทำตามคิว เพราะสถานการณ์โควิค
นันทิกา

นันทิกา
พนักงานน่ารักเหมือนเดิม ทำตามคิว เพราะสถานการณ์โควิค

Verified Reviews
Visited 15 Jun 2021
5.0
กลับมาทำรอบที่ 3-4 นี่ละค่ะ ดีมากกก
นันทิกา

นันทิกา
กลับมาทำรอบที่ 3-4 นี่ละค่ะ ดีมากกก

Verified Reviews
Visited 15 Jun 2021
4.0
ร้านค่อนข้างเล็ก กลิ่นในร้านดูไม่ค่อยสะอาด แต่ตัวทรีทเม้นท์โอเคอยู่ค่ะ
Kanyakorn
Kanyakorn
ร้านค่อนข้างเล็ก กลิ่นในร้านดูไม่ค่อยสะอาด แต่ตัวทรีทเม้นท์โอเคอยู่ค่ะ

Verified Reviews
Visited 11 Jan 2021
3.0
บริการดี ทางร้านเน้นขายบริการเสริมเพิ่มมากกว่า แต่ปฏิเสธได้ถ้าไม่ต้องการ ร้านไปง่าย
Pimkaew

Pimkaew
บริการดี ทางร้านเน้นขายบริการเสริมเพิ่มมากกว่า แต่ปฏิเสธได้ถ้าไม่ต้องการ ร้านไปง่าย

Verified Reviews
Visited 05 Jan 2021
5.0
พนักงานน่ารัก เป็นกันเองมาก
Tubby
Tubby
พนักงานน่ารัก เป็นกันเองมาก

Verified Reviews
Visited 05 Jan 2021
5.0
พี่ๆน่ารักคะ บริการดีคะ
Duangchanok

Duangchanok
พี่ๆน่ารักคะ บริการดีคะ

Verified Reviews
Visited 03 Feb 2021
People Also Like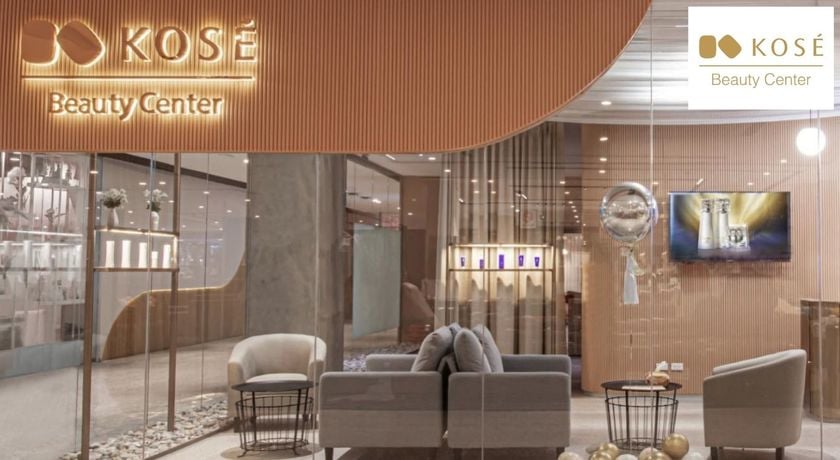 KOSE Beauty Center
171 reviews
Alinda Clinic
1669 reviews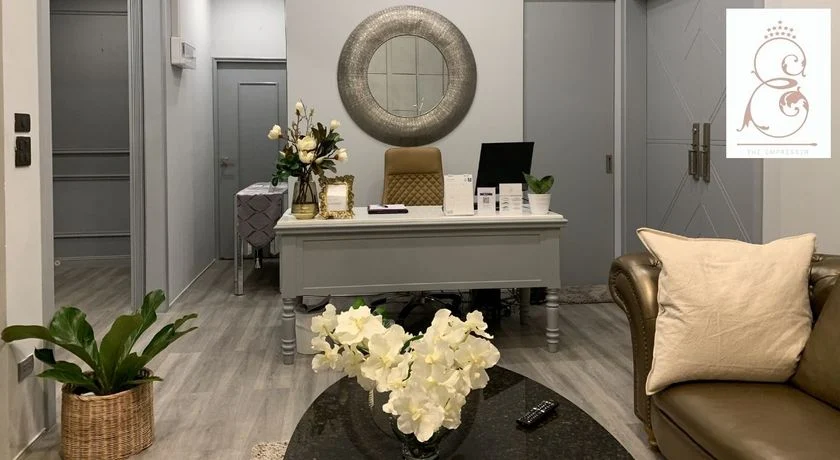 The Empresser (Lash & Brow)
414 reviews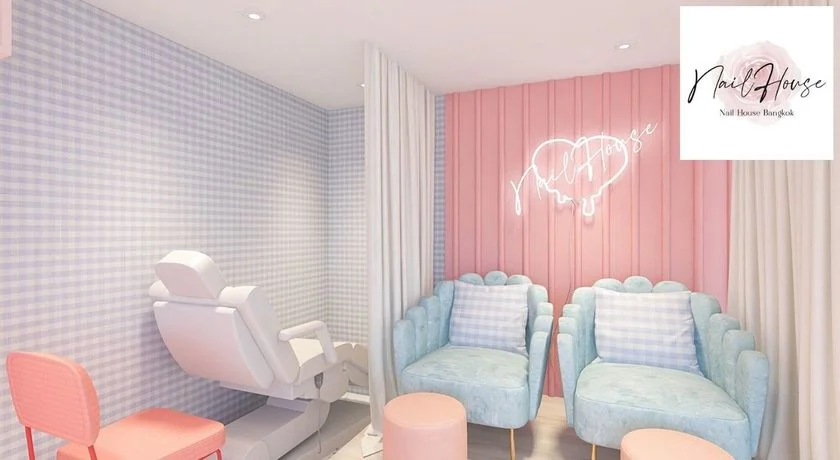 NAIL HOUSE BANGKOK (Asoke Sukhumvit 21)
1045 reviews