Book Online at GoWabi - Vanilla Lash Bkk
Vanilla Lash Bkk
Cash, credit card
$$ (Based on Special Rates from our Partners)
THB
VTARA36 Condo No. 118 Soi Sansabai Sukhumvit 36, Phrakhanong , Klongtoey , Bangkok 10110
ต่อออกมาทรงสวยมาก เราเลือกขนตาเบอร์12 ยาวสุด อ

- Pleng

มือเบา น้ำยาดี ไม่แสบตาเลยค่ะ

- Kat

ทางร้านน่ารักมากๆเลยค่ะทำให้พิเศษ แต่เสียดายใช

- Pookpik
Vanilla lash BKK located at BTS Thonglor. You can come to our shop conveniently ,we have private room ,our staffs are nice and the parking area is also available
Our service are various such as long eyelash ,lifting eyelash ,eyebrow lifting and Baby lips color tattoo by expert who can design your eyelashes which suitable for each customers , our eyelashes was made from abroad ,They are soft ,light with high quality eyelashes.


Terms & Conditions:
• This voucher can be used within 2 months after purchase.
• All purchases and treatments cannot be amended.
• These vouchers cannot be used with other promotions.
• Show your voucher from email or GoWabi app for verification
• Appointment has to be booked in advance. The shop contact details will be available in your "GoWabi's Booking Confirmation email or My Booking page"
* In case of late arrival more than 15 minutes without giving any prior notification the spa reserves the right to cancel the booking without prior notice.
* In case of non-arrival without prior notification, the shop reserves the right of full charges.
* In case of postponement, please notify at least 24 hours in advance. Otherwise, the shop reserves the right of full charges and cancel the appointment without prior notification.
Eyebrow Lifting
Eyelash lifting to make your eyebrow fluffy nourishing with keratin.
Without making your lashes shock.
Using high quality product.
Eyelash & Eyebrow Package
Eyelash removal and eye spa
Eyelash Removal
Lip & Eye
Baby lips tattoo with organic to brighten up your lips 80% more, suitable for people that have black lips.
Using organic color that does not contain chemicals.
Less pain and less swollen. The color looks natural. 
Vanilla Lash Bkk
VTARA36 Condo No. 118 Soi Sansabai Sukhumvit 36, Phrakhanong , Klongtoey , Bangkok 10110
Mon 11:00 AM - 09:00 PM
Tue 11:00 AM - 09:00 PM
Wed 11:00 AM - 09:00 PM
Thu 11:00 AM - 09:00 PM
Fri 11:00 AM - 09:00 PM
Sat 11:00 AM - 09:00 PM
Sun 11:00 AM - 09:00 PM
REVIEWS (written by customers after their visit)

---
5.0
Great service love the result
Wan
Wan
Great service love the result. Will see if it will stay after a week, if so will surely become A frequent customer! Thanks
+1

Verified Reviews
Visited 15 Mar 2021
5.0
Very nice ambience and technician was sweet, o love the result. Still need to see whether it will stay put if all goes well, I'll be sure to go back and be a customer again
Wan
Wan
Very nice ambience and technician was sweet, o love the result. Still need to see whether it will stay put if all goes well, I'll be sure to go back and be a customer again

Verified Reviews
Visited 15 Mar 2021
5.0
เจ้าของร้านน่ารัก ทำมือเบามากๆ ขนตาก็เบา ติดออกมาได้สวยถูกใจมากค่ะ
Jita

Jita
เจ้าของร้านน่ารัก ทำมือเบามากๆ ขนตาก็เบา ติดออกมาได้สวยถูกใจมากค่ะ

Verified Reviews
Visited 13 Mar 2021
5.0
พี่พนักงานน่ารัก ช่วยเหลือดีและรวดเร็วค่ะ
Naramon

Naramon
พี่พนักงานน่ารัก ช่วยเหลือดีและรวดเร็วค่ะ

Verified Reviews
Visited 13 Mar 2021
5.0
Skillful salon and friendly vibe
Pparnjula
Pparnjula
Skillful salon and friendly vibe

Verified Reviews
Visited 13 Mar 2021
5.0
พี่เจ้าของร้าน น่ารักมากเลย ถูกใจสุด ไว้ไปอุดหนุนอีกแน่นนอนค่ะ ชอบบบบบบบบ
Nawaporn
Nawaporn
พี่เจ้าของร้าน น่ารักมากเลย ถูกใจสุด ไว้ไปอุดหนุนอีกแน่นนอนค่ะ ชอบบบบบบบบ

Verified Reviews
Visited 13 Mar 2021
5.0
บริการดีมาก สถานที่สะอาด มีที่จอดรถ
Thitapha

Thitapha
บริการดีมาก สถานที่สะอาด มีที่จอดรถ

Verified Reviews
Visited 13 Mar 2021
4.0
บริการดีค่ะ สถานที่สะดวกสบาย แต่ติดนิดเดียวตรงที่มีการสอนพนักงานให้ทำให้เราด้วย เลยไม่มั่นใจว่าที่ทำออกมานี่ดีรึป่าว แต่ผลโอเคค่ะ
Chittrapan
Chittrapan
บริการดีค่ะ สถานที่สะดวกสบาย แต่ติดนิดเดียวตรงที่มีการสอนพนักงานให้ทำให้เราด้วย เลยไม่มั่นใจว่าที่ทำออกมานี่ดีรึป่าว แต่ผลโอเคค่ะ

Verified Reviews
Visited 11 Mar 2021
5.0
ให้คำแนะนำดีค่ะ สะอาด เดินทางสะดวก เลิฟๆ
Atchara

Atchara
ให้คำแนะนำดีค่ะ สะอาด เดินทางสะดวก เลิฟๆ

Verified Reviews
Visited 12 Mar 2021
5.0
บริการดี ทำออกมาสวยมาก เเนะนำค่ะ
Paphavadee
Paphavadee
บริการดี ทำออกมาสวยมาก เเนะนำค่ะ

Verified Reviews
Visited 11 Mar 2021
People Also Like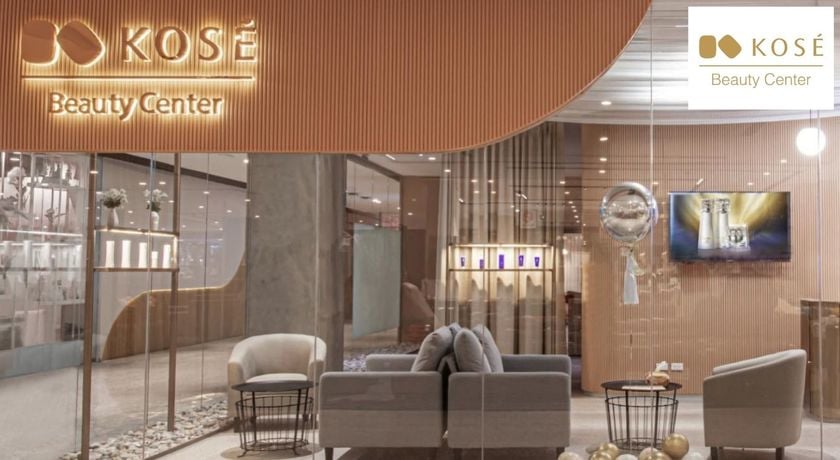 KOSE Beauty Center
171 reviews
Alinda Clinic
1634 reviews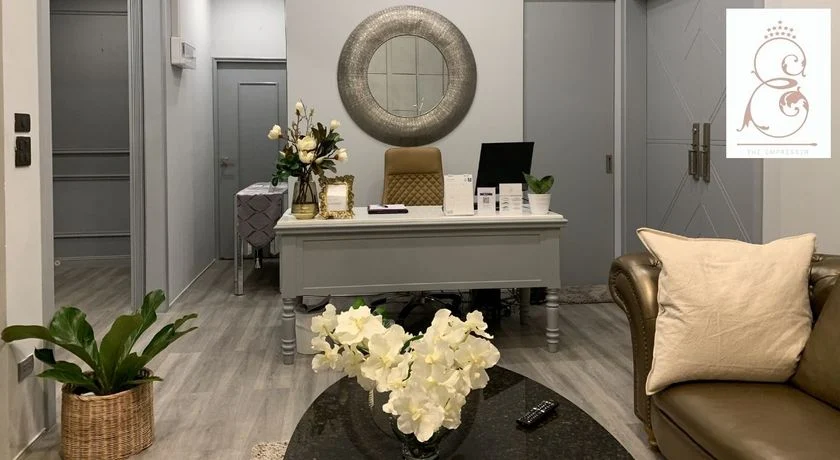 The Empresser (Lash & Brow)
385 reviews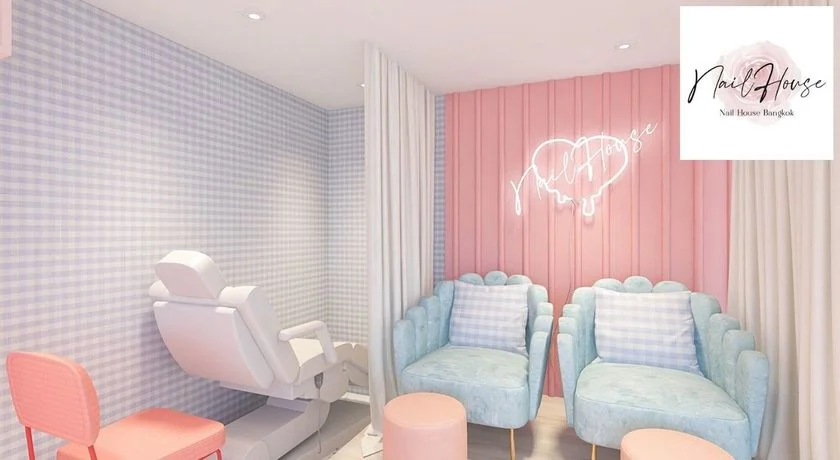 NAIL HOUSE BANGKOK (Asoke Sukhumvit 21)
1019 reviews