Book Online at GoWabi - Vimana Massage
Vimana Massage
Cash, credit card
$$ (Based on Special Rates from our Partners)
THB
BTS Sanam Pao, 1031/15 Phahon Yothin Rd. Samsennai Phayathai,Bangkok 10400
พรักงานใส่ใจ เดินทางสะดวก

- วรรณวิศา

ร้านมืดไปหน่อย นวดดี เตียงสะอาด

- Dew

บริการดี ร้านมืดไปหน่อย นวดดีค่ะ

- Dew
We are fully qualified professional Thai therapists offering various massage. Our services are Traditional Thai massage, Aromatherapy oil massage, Foot Massage, Head Shoulder& Back Massage, Thai Herbal Compress Massage and Body Scrubs.
*Walk only 3 steps from BTS Sanam Pao*
Terms & Conditions:
• This voucher can be used within 2 months after purchase.
• All purchases and treatments cannot be amended.
• These vouchers cannot be used with other promotions.
• Show your voucher from email or GoWabi app for verification
• Appointment has to be booked in advance. The shop contact details will be available in your "GoWabi's Booking Confirmation email or My Booking page"
Mon 11:00 AM - 09:00 PM
Tue 11:00 AM - 09:00 PM
Wed 11:00 AM - 09:00 PM
Thu 11:00 AM - 09:00 PM
Fri 11:00 AM - 09:00 PM
Sat 11:00 AM - 09:00 PM
Sun 11:00 AM - 09:00 PM
REVIEWS (written by customers after their visit)

---
5.0
พรักงานใส่ใจ เดินทางสะดวก
วรรณวิศา
วรรณวิศา
พรักงานใส่ใจ เดินทางสะดวก

Verified Reviews
Visited 22 Dec 2020
5.0
ร้านมืดไปหน่อย นวดดี เตียงสะอาด
Dew

Dew
ร้านมืดไปหน่อย นวดดี เตียงสะอาด

Verified Reviews
Visited 14 Dec 2020
5.0
บริการดี ร้านมืดไปหน่อย นวดดีค่ะ
Dew

Dew
บริการดี ร้านมืดไปหน่อย นวดดีค่ะ

Verified Reviews
Visited 14 Dec 2020
5.0
Good staff and Good service
T Lek
T Lek
Good staff and Good service

Verified Reviews
Visited 24 Feb 2021
5.0
Good staff and Good service
T Lek
T Lek
Good staff and Good service

Verified Reviews
Visited 24 Feb 2021
5.0
good massage, friendly staff
Por
Por
good massage, friendly staff

Verified Reviews
Visited 27 Feb 2021
5.0
นวดสบายมาก หลับคาเก้าอี้ทุกครั้ง เดินทางสะดวก ลงมาจากบีทีเอสสนามเป้าคือถึงเลย
Sansanee
Sansanee
นวดสบายมาก หลับคาเก้าอี้ทุกครั้ง เดินทางสะดวก ลงมาจากบีทีเอสสนามเป้าคือถึงเลย

Verified Reviews
Visited 28 Feb 2021
5.0
นวดดีมากๆ มากี่ครั้งก็ยังประทับใจ อาทิตย์นี้มา 2 รอบแล้วค่ะ
Sansanee
Sansanee
นวดดีมากๆ มากี่ครั้งก็ยังประทับใจ อาทิตย์นี้มา 2 รอบแล้วค่ะ

Verified Reviews
Visited 28 Feb 2021
4.5
ดี ไม่แพง คนนวดมีน้อย ต้องจองล่วงหน้า
Peerachatra
Peerachatra
ดี ไม่แพง คนนวดมีน้อย ต้องจองล่วงหน้า

Verified Reviews
Visited 13 Oct 2020
5.0
นวดดีมากๆ มือมีน้ำหนัก ไม่แรงจนเกินไป สบายมากๆ ฝีมือและประสบการณ์ครบ แนะนำจริงๆค่ะ
ณภัทร
ณภัทร
นวดดีมากๆ มือมีน้ำหนัก ไม่แรงจนเกินไป สบายมากๆ ฝีมือและประสบการณ์ครบ แนะนำจริงๆค่ะ

Verified Reviews
Visited 27 Feb 2021
People Also Like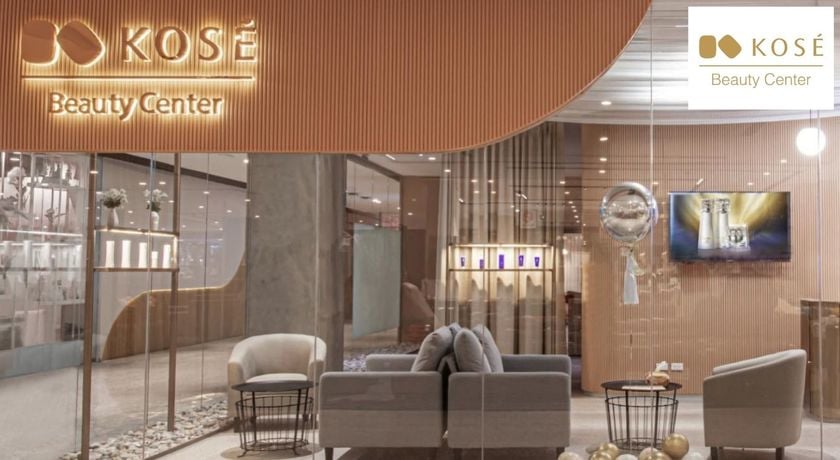 KOSE Beauty Center
164 reviews
Alinda Clinic
1599 reviews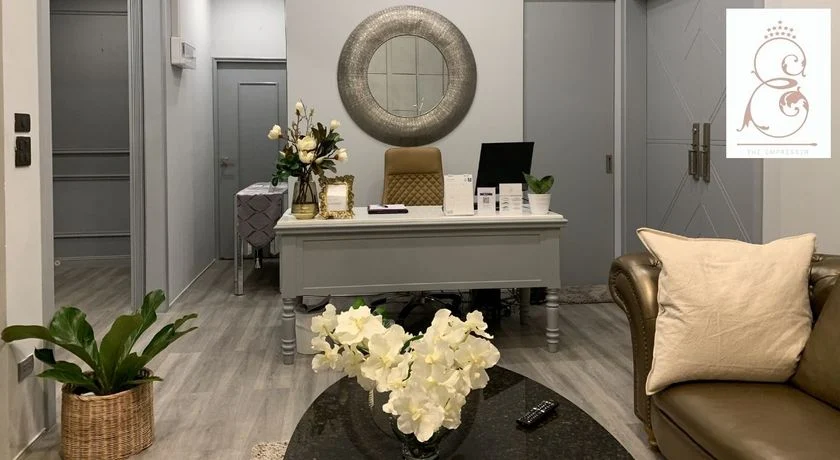 The Empresser (Lash & Brow)
303 reviews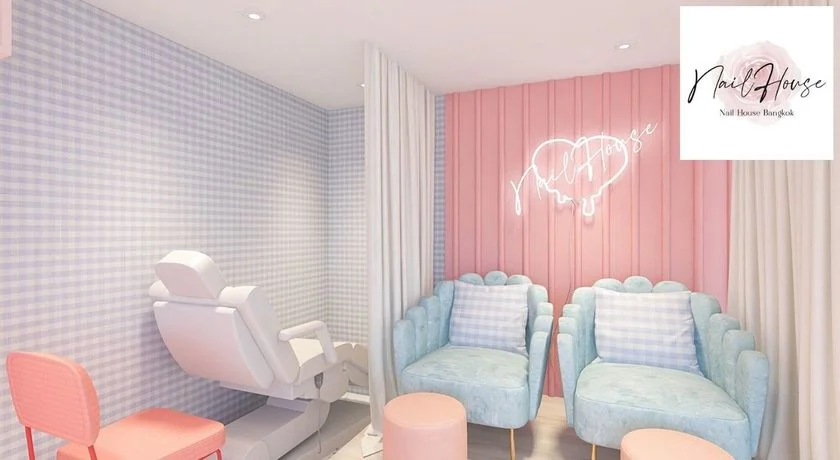 NAIL HOUSE BANGKOK (Asoke Sukhumvit 21)
980 reviews