在GoWabi网上预订 - Beaute Lashes&Brows
Beaute Lashes&Brows
Cash, credit card
$$ (Based on Special Rates from our Partners)
THB
BTS Surasak ,M Box Charoenrat 8, 14/9 Charoenrat 8 Thung Wat Don, Sathon, Bangkok 10120
ร้านสะอาด ช่างทำดีมากทุกรายละเอียด

- Sirinya

ทำดีมากค่ะ ผลลัพธ์คือสุดปัง ชอบมากกก เด้งสุด

- พรนภัส

ร้านสะอาด มีที่จอดรถ ช่างน่ารักค่ะ มาลิฟขนตา ข

- Preaw

+1
With our professionals, Beaute Lashes&Brows provides eyelash extensions services with wide selection of techniques for every customer. Classic eyelash extensions technique adds more dimension but still gives natural looks. Volume eyelash extensions technique focuses more on thickness of your eyelashes. Our shop is located in M Box Charoenrat 8
Terms & Conditions:
• This voucher can be used within 2 months after purchase.
• All purchases and treatments cannot be amended.
• These vouchers cannot be used with other promotions.
• Show your voucher from email or GoWabi app for verification
• Appointment has to be booked in advance. The shop contact details will be available in your "GoWabi's Booking Confirmation email or My Booking page"
Eyebrow Lifting
Eyebrow lifting with Elleebana Keratin Lash Lifting improves the appearance of the forehead, the brow and the area around the eyes by raising the soft tissue and skin of the forehead and brow. A brow lift might also boost your self-confidence. Elleebana is a product from Australia, safe, no pungent smell because it is a natural extract. Lasts up to 2 months without ammonia.
**This promotion does not include Tint
Eyelash & Eyebrow Package
Eyebrow lifting to make your eyebrow to be flufy for 8-12 weeksby using quality product ELLEEBANA from Australia and get Thai FDA rich in nutrientssuch as Keratin, Biotin, Lanolin.This product free of Formaldehyde, Gluten, Paraben, Latex, Ammonia.
Lash Lifting opens the eyes, gives the appearance of longer, thicker, darker lashes and offers much less maintenance than eyelash extensions. Our store chooses a high quality lifting product from Elleebana. Elleebana Lash Lifting uses a safe, chemical process to break down the disulphide bonds of the hair to redirect the lash into a new lifted style.
Eyebrow lifting to make your eyebrow to be flufy for 8-12 weeks by using quality product from Korea.
Eyelash Lifting
Eyebrow and eyelash lifting to make your eyebrow to be flufy and eyelash to be curl and have natural look by using Elleebana products from Australia
**This promotion does not include Tint
Eyebrow and eyelash lifting to make your eyebrow to be flufy and eyelash to be curl and have natural look by using Elleebana products from Korea.
**This promotion does not include Tint
Eyelash lifting to make the lashes arrange beautiful with Elleebana Keratin Lash Lifting. It makes the eyes have dimensions and natural look. Elleebana is a product from Australia, safe, no pungent smell because it is a natural extract. Lasts up to 2 months without ammonia.
**This promotion does not include Tint
Eyelash Removal
Our eyelash removal provide softly removal without damaging your natural lashes with FDA approved product
评价 (访问后客户意见)

---
5.0
ร้านสะอาด ช่างทำดีมากทุกรายละเอียด
Sirinya

Sirinya
ร้านสะอาด ช่างทำดีมากทุกรายละเอียด

验证评论
已访问 21 Apr 2021
5.0
ทำดีมากค่ะ ผลลัพธ์คือสุดปัง ชอบมากกก เด้งสุด
พรนภัส

พรนภัส
ทำดีมากค่ะ ผลลัพธ์คือสุดปัง ชอบมากกก เด้งสุด

验证评论
已访问 16 Apr 2021
5.0
ร้านสะอาด มีที่จอดรถ ช่างน่ารักค่ะ มาลิฟขนตา ขนคิ้ว สวยงาม ประทับใจค่ะ
Preaw
Preaw
ร้านสะอาด มีที่จอดรถ ช่างน่ารักค่ะ มาลิฟขนตา ขนคิ้ว สวยงาม ประทับใจค่ะ
+1

验证评论
已访问 05 Apr 2021
5.0
สวยงามค่ะ ตามที่ต้องการ ช่างน่ารัก ร้านสะอาด ที่จอดรถเยอะค่ะ
Preaw
Preaw
สวยงามค่ะ ตามที่ต้องการ ช่างน่ารัก ร้านสะอาด ที่จอดรถเยอะค่ะ

验证评论
已访问 05 Apr 2021
5.0
ช่างทำละเอียดมาก ออกมาสวยมากค่ะ ประทับใจ🥰❤️
Sivarin

Sivarin
ช่างทำละเอียดมาก ออกมาสวยมากค่ะ ประทับใจ🥰❤️

验证评论
已访问 28 Mar 2021
5.0
ทำดีมากค่ะชอบมาก🥺💖💖💖💖💖💖
Awasada
Awasada
ทำดีมากค่ะชอบมาก🥺💖💖💖💖💖💖

验证评论
已访问 27 Mar 2021
5.0
ช่างตั้งใจทำมากๆค่ะ ร้านนี้สามารถเลือกทรงได้ด้วย แม้จะต่อแบบ classic ช่างแนะนำได้แบบไหนที่เหมาะกับรูปตาลูกค้า
Wathinee
Wathinee
ช่างตั้งใจทำมากๆค่ะ ร้านนี้สามารถเลือกทรงได้ด้วย แม้จะต่อแบบ classic ช่างแนะนำได้แบบไหนที่เหมาะกับรูปตาลูกค้า

验证评论
已访问 26 Mar 2021
4.0
👍🏻👍🏻👍🏻👍🏻👍🏻👍🏻👍🏻👍🏻👍🏻👍🏻👍🏻👍🏻👍🏻👍🏻👍🏻👍🏻👍🏻👍🏻👍🏻👍🏻
พรสิริ

พรสิริ
👍🏻👍🏻👍🏻👍🏻👍🏻👍🏻👍🏻👍🏻👍🏻👍🏻👍🏻👍🏻👍🏻👍🏻👍🏻👍🏻👍🏻👍🏻👍🏻👍🏻

验证评论
已访问 26 Mar 2021
People Also Like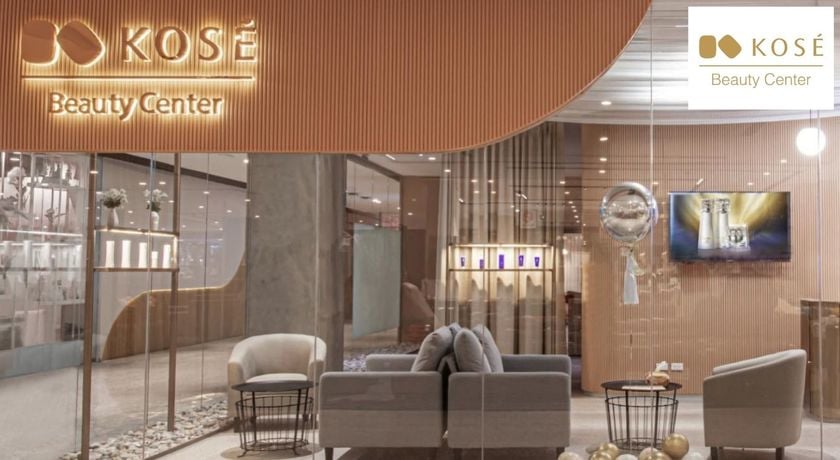 KOSE Beauty Center
168 评论
Alinda Clinic
1619 评论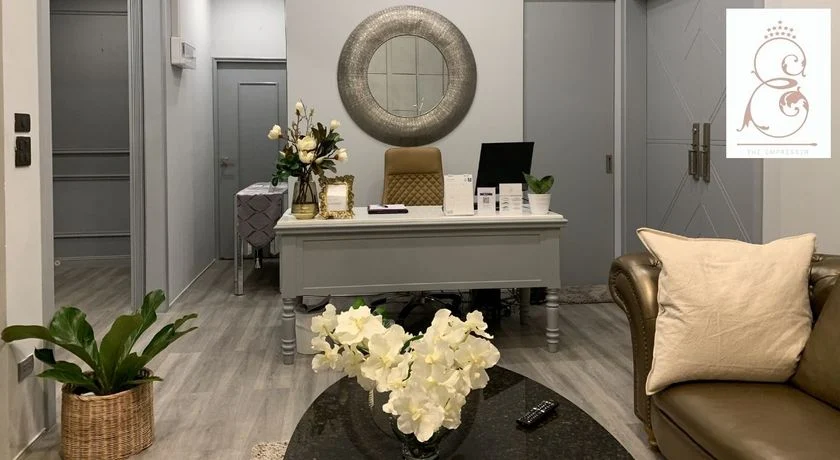 The Empresser (Lash & Brow)
319 评论