在GoWabi网上预订 - Bong Bong Beauty Center Kaset
Bong Bong Beauty Center Kaset
Cash, credit card
$$ (Based on Special Rates from our Partners)
THB
45 Amonphan Alley, Lat Yao, Chatuchak Bangkok 10900
บริการดีตั้งแต่จองคิวเลยค่ะ พนักงานที่ตอบไลน์ใ

- Chmei

good service and will go back again!

- Tle

🤩สุดยอด🥰😊😊😊😊😊😊😊😊😊😊😊😊😊

- Veerin
Bong Bong Beauty Center – Kaset is second branch of Bong Bong Clinic in Thailand.
Bong Bong Clinic is Bangkok branch of no.1 plastic surgery / esthetic clinic of Korea. The main branch is located in Gangnam District, Seoul where many Thai famous stars and politicians have enjoyed plastic surgery / skin treatment from. We're specialized in laser treatments, liposuction, fat injection, breast augmentation and various skin care treatments.
We provide service with equipment, techniques and products imported from Bong Bong Clinic in Korea. So you can take care of your skin and body in with quality of authentic Bong Bong Clinic Korea at a comfortable price without having to fly to Korea. You can enjoy MTS babyface treatment which is now most popular among Korean stars for facial skin treatment (Only in our clinic) or Diode waxing or other treatments that are currently popular in Korea.


Terms & Conditions:
• This voucher can be used within 2 months after purchase.
• All purchases and treatments cannot be amended.
• These vouchers cannot be used with other promotions.
• Show your voucher from email or GoWabi app for verification
• Appointment has to be booked in advance. The shop contact details will be available in your "GoWabi's Booking Confirmation email or My Booking page"
Brightening Facial Treatment
MTS (Microneedle Therapy System) is a new treatment. By using a small needle, it stimulates the skin to achieve 100% self-regeneration, causing new collagen production and helps correct stretch marks, treat acne as well as scars. Furthermore, if used in conjunction with BABYFACE EGF (Epidermal Growth Factor), it will help achieve faster recovery, clear the skin, reduce wrinkles, and add moisture, etc. Thus, making your skin look younger and firmer.
Only from 7~10 days after the treatment, your skin will be clean and radiant already. Provided by Bongbong clinic only in Thailand. It's one of the most popular treatment among Korean stars right now. We directly import techniques, equipment and skin nutrients from South Korea. 
What can MTS BABYFACE help?
*** Treat acne holes, tighten pores Reduce the fade of small wrinkles
*** Add collagen and elastin to the skin. Make skin firmer and more elastic
*** Inhibit the production of melanin pigment. Prevents dull skin. Make skin clear
*** Treatment of hyperpigmentation and acne scars
*** Helps keep the skin healthy. Add a protective barrier to the skin
*** Helps to add moisture and helps the skin retain moisture better, skin looks fuller and healthy
*** Helps make the skin smoother and softer than before.
Recommendations After the Treatment
1. Do not wash your face within 24 hours (to prevent inflammation and external irritation).
2. Avoid touching or disturbing your face for 3 days after the treatment.
3. If it is a deep case, you can wash your face or touch the water after 3 days (be careful not to rub your face too hard. Do not scrub the peeled skin or squeeze out the pimples by yourself.
4. After the treatment, acne may occur in a short time and some people may have peeling skin.
5. Applying the sunscreen immediately after treatment may irritate the skin. Recommend to avoid the sun by other methods first (umbrella, sunglasses, and hat, etc.).
6. Avoid sauna or sweaty exercise for 7 days.
7. For men, it is recommended to shave with an electric shaver instead of a razor.
Outstanding Pros of MTS BABYFACE
If using BABYFACE which is rich in EGF (Epidermal Growth Factor) or protein to stimulate new skin cells in conjunction with MTS, EGF will double your skin regeneration performance. Moreover, there are many moisture particles which will help make the skin full of water, look radiant and clear as well.
Remark : Purchased deal from Gowabi can be used at only one branch, could not be used at another.
脸部护理
LED Light Therapy
This is the use of LED light to solve complex skin problems. The device shines on the skin with a wide range of light and wavelengths from 423nm ~ 640 nm, helping to correct various skin problems such as stimulating skin rejuvenation, skin relaxation, and acne treatment, etc. The device uses a unique SMD LED electromagnetic wave. Therefore, giving excellent results. It can be used for skin care safely without any pain. There is no risk of side effects that are disadvantage of the laser treatment such as burns and injuries, etc.
RED Light (640nm, shines 1 ~ 6mm deep into skin)
Stimulate skin cells, stimulate blood circulation, heal wounds, relieve pain and stimulate active ingredients.
BLUE Light (423nm, shines 1mm deep into the skin)
Destroy acne-causing bacteria, inhibit the activity of oil glands, prevent inflammation of the wound and relieve acne symptoms.
GREEN Light (532nm, shines 0.5 ~ 2mm deep into the skin)
Helps to relax, heal sensitive skin to strengthen and nourish the skin.
YELLOW Light (583nm, shines 1 ~ 2nm deep into the skin)
Relieve redness, red face, red rash and relieve shingles early.
Remark : Purchased deal from Gowabi can be used at only one branch, could not be used at another.
Babyface Massage
Use babyface ample product on customer's face and massage to let babyface soothe into customer's face (5 Minutes) + LED Light Therapy (10 Minutes)
Remark : Purchased deal from Gowabi can be used at only one branch, could not be used at another.
脸部(女士)
The best permanent hair removal laser with Diode 880 nm laser. (Newest machine from Korea)

How is the Bongbong clinic's Diode treatment better?
*** Laser penetrates the skin deep. Therefore able to remove hair of any size
*** Slowing the birth of new hairs And new hairs that are reborn will be smaller
*** About 30% and more have a lighter color. And will be depleted according to the number of servicing
*** Not harmful to the skin and the treated area. No burn like IPL treatment
*** While receiving the service does not hurt No swelling or pain
*** Tighten pores Stimulates collagen Makes the skin smoother
*** Cooling system while the laser is in contact with the skin Helps to protect the skin
### Recommendations Before Laser Hair Removal ###
1.Shave the hair on area you wish to laser with a razor in advance (no more than 1 day, never withdraw or wax).
2. Do not scrub the skin, do not use roll-on, do not use soaps and creams that contain vitamin A (Retin-A) acid and/or AHA acid as it may have the ability to exfoliate the skin which weakens the skin and make it not ready for laser treatment.
3. During 1 week before laser surgery, do not do activities that require prolonged exposure to the sun such as going to the beach and outdoor sports as this will reduce the effectiveness or the results of laser hair removal.
4. Avoid plucking or waxing the area that needs to do laser hair removal for 3-4 weeks for full growth of the hair roots. The laser will directly destroy the hair stem cells.
5. If it is a Bikini or Brazilian hair removal, it should not be done during menstruation cycle because the skin is sensitive which causes allergy reaction and irritation easily. It should be done after the menstruation about 5-7 days.
6. If there is a skin disease in the area that needs hair removal, make sure it's fully healed before using the service.
### Recommendations for After Laser Hair Removal ###
1.Take a shower and clean the skin with soap as usual. Do not scrub the skin for 7 days.
2.Do not use the roll-on for 3 days to reduce irritation.
3. If your skin is dry, itchy or irritated, you can apply moisturizing cream or aloe vera gel or if there is red swelling around the pores, use ice to compress

Remark : Purchased deal from Gowabi can be used at only one branch, could not be used at another.
评价 (访问后客户意见)

---
5.0
บริการดีตั้งแต่จองคิวเลยค่ะ พนักงานที่ตอบไลน์ใส่ใจมากๆแล้วก็คุยดีช่วยแก้ปัญหาให้ตลอด สถานที่สะอาด ทำดีมากเลยค่ะ
Chmei

Chmei
บริการดีตั้งแต่จองคิวเลยค่ะ พนักงานที่ตอบไลน์ใส่ใจมากๆแล้วก็คุยดีช่วยแก้ปัญหาให้ตลอด สถานที่สะอาด ทำดีมากเลยค่ะ

验证评论
已访问 23 Apr 2021
5.0
good service and will go back again!
Tle
Tle
good service and will go back again!

验证评论
已访问 06 Apr 2021
5.0
🤩สุดยอด🥰😊😊😊😊😊😊😊😊😊😊😊😊😊
Veerin

Veerin
🤩สุดยอด🥰😊😊😊😊😊😊😊😊😊😊😊😊😊

验证评论
已访问 10 Apr 2021
5.0
😊😊😊ดีมากๆเลยค่ะ🥰🥰🥰🥰🥰🥰🥰
Veerin

Veerin
😊😊😊ดีมากๆเลยค่ะ🥰🥰🥰🥰🥰🥰🥰

验证评论
已访问 10 Apr 2021
5.0
ร้านไม่ใหญ่มาก พนักงานเป็นกันเอง ช่วงโควิดจัดคิวดีไปถึงได้ทำเลยไม่ต้องรอคิว เจ็บนิดๆตอนทำ
Chaim
Chaim
ร้านไม่ใหญ่มาก พนักงานเป็นกันเอง ช่วงโควิดจัดคิวดีไปถึงได้ทำเลยไม่ต้องรอคิว เจ็บนิดๆตอนทำ

验证评论
已访问 10 Apr 2021
5.0
Good service!! Best promo!!!
Nuchsara

Nuchsara
Good service!! Best promo!!!

验证评论
已访问 07 Apr 2021
5.0
พนักงานพูดจาดี คลินิกสะอาดมาก ทไความสะอาดอยู่ตลอด
Titikamon

Titikamon
พนักงานพูดจาดี คลินิกสะอาดมาก ทไความสะอาดอยู่ตลอด

验证评论
已访问 09 Apr 2021
5.0
บริการดี คลินิกกสะอาด staff น่ารัก
Mama.Aunpung

Mama.Aunpung
บริการดี คลินิกกสะอาด staff น่ารัก

验证评论
已访问 06 Apr 2021
5.0
พนักงานดีค่ะ ชวนคุยมีให้คำแนะนำเพิ่มเติมด้วย
Thida

Thida
พนักงานดีค่ะ ชวนคุยมีให้คำแนะนำเพิ่มเติมด้วย

验证评论
已访问 07 Apr 2021
5.0
ตื่นเต้นแต่ พนง เป็นกันเองมากค่ะ
Thida

Thida
ตื่นเต้นแต่ พนง เป็นกันเองมากค่ะ
+1

验证评论
已访问 07 Apr 2021
People Also Like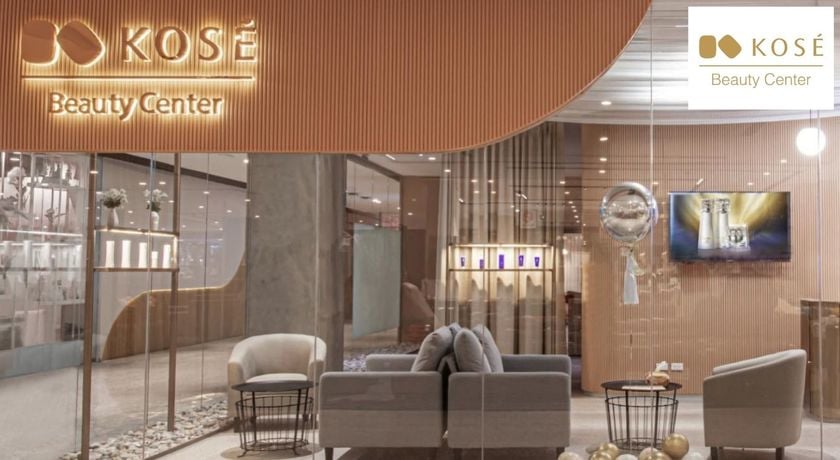 KOSE Beauty Center
171 评论
Alinda Clinic
1634 评论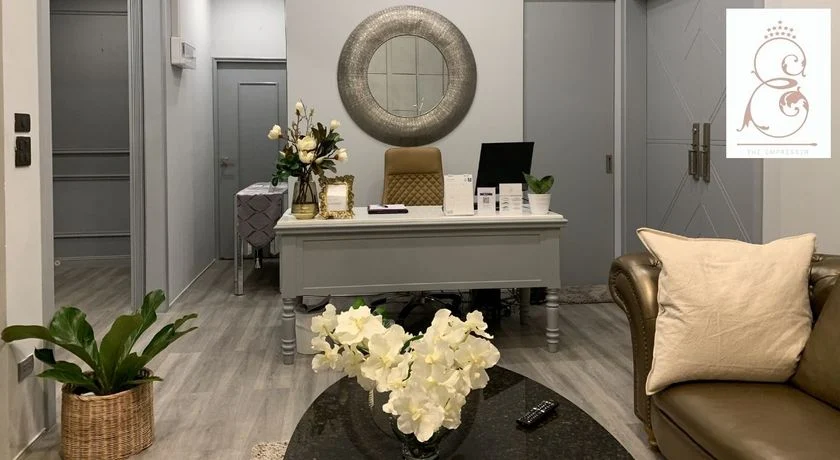 The Empresser (Lash & Brow)
385 评论