在GoWabi网上预订 - Chonthong Thai Massage & Spa
Chonthong Thai Massage & Spa
Cash, credit card
$$ (Based on Special Rates from our Partners)
THB
55/29 Moo 10 Klong 1, Klong Luang, Pathum Thani 12120
Chon Thong massage, Pathum Thani, Khlong Luang, offers relaxing massage, spa and traditional Thai. The decoration of the shop Emphasize luxury, simplicity, and nature. All employees have certificates. You will receive a 5-star service at a price that you will feel satisfied from the shop
Terms & Conditions:
• This voucher can be used within 2 months after purchase.
• All purchases and treatments cannot be amended.
• These vouchers cannot be used with other promotions.
• Show your voucher from email or GoWabi app for verification
• Appointment has to be booked in advance. The shop contact details will be available in your "GoWabi's Booking Confirmation email or My Booking page"
全身按摩
Chest massage, reduce fascia ; Reduce the rate of fibrosis, tightening the silicone by massage the breasts properly.
- Soft chest
- The chest is not blocked.
- Breasts are naturally beautiful
泰式草药包按摩
Thai Herbal Compress 60 mins Compress in a pot of sea salt! 100% real herbs
Relaxed outside to fight inside the body 
Inside the pot will have herbal juice.
- Bergamot, Lemongrass = Helps the respiratory system more easily.
- Pri = reduces pain.
- Turmeric = helps reduce sprains
- Camphor, borneol = to help breathe fresh
- Red morning glory = improve eyesight
- Fragrant pandan leaves Properties help nourish the heart to moisturize. And reduces the heart rate
- Red onion = flu, cold, stuffy nose And helps reduce mucus
热石按摩
The heat of the stone will spread to the skin.It Helps the blood and lymphatic circulation well.
瑞典按摩
A full body massage that is both invigorating and relaxing. The classic movements techniques help to reduce tension, soothe sore muscles, and increase circulation.
芳香疗法
Aromatic Massage [Thai Herb Oil Massage]
- It is a massage using herbal oil and balsam to massage to focus on deep muscle grooves, suitable for those who have tight muscles and suffer from working fatigue for a long time.
- Stimulate the flow of blood and lymph in the body.
- Improves balance in the body The body will be relaxed, refreshed, and become more energetic.
运动按摩
Sport or Deep tissue massae is the most popular type of massage for the sportsmen. This technique mostly apply before, after or during the break of your sport activities to provide flexibilities for the muscles by mainly focusing on strengthening and bending techniques.
People Also Like
Lashury Eyelash Salon
348 评论
Let's Relax Onsen Thong Lor
2381 评论
La Zensa Spa
437 评论
The Cocktail Clinic
1806 评论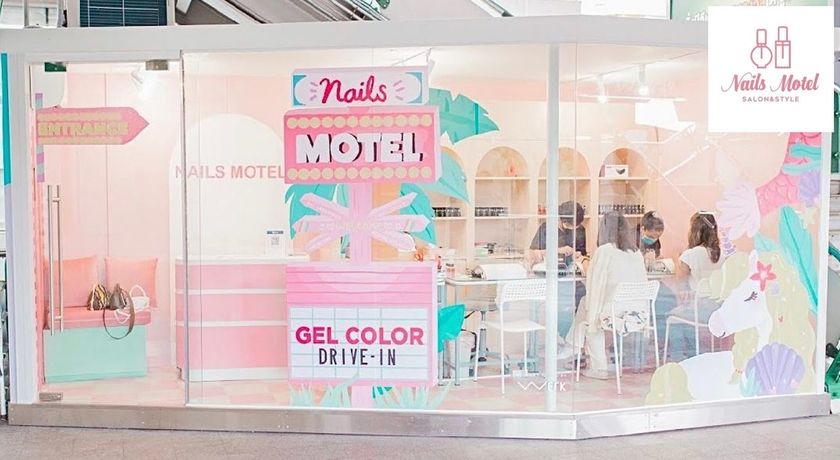 Nails Motel
44 评论
Chonthong Thai Massage & Spa
55/29 Moo 10 Klong 1, Klong Luang, Pathum Thani 12120
周一 10:00 AM - 10:00 PM
周二 10:00 AM - 10:00 PM
周三 10:00 AM - 10:00 PM
周四 10:00 AM - 10:00 PM
周五 10:00 AM - 10:00 PM
周六 10:00 AM - 10:00 PM
周天 10:00 AM - 10:00 PM
Available Payment Methods
People Also Like
Lashury Eyelash Salon
348 评论
Let's Relax Onsen Thong Lor
2381 评论
La Zensa Spa
437 评论
The Cocktail Clinic
1806 评论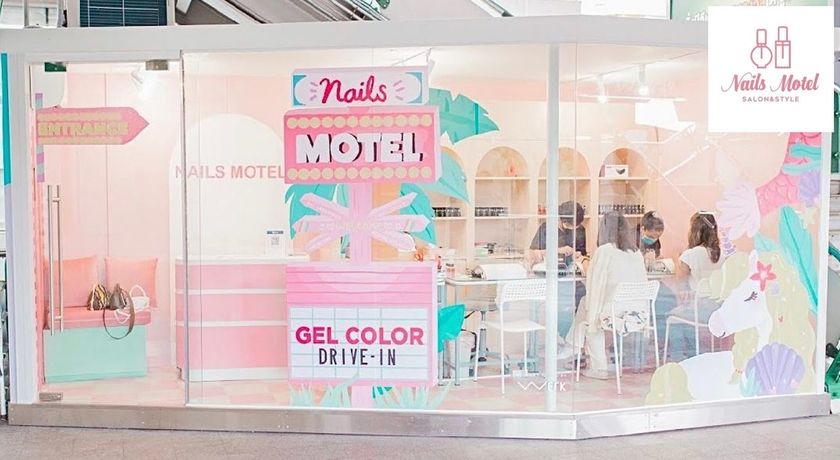 Nails Motel
44 评论