在GoWabi网上预订 - Eslaa Clinic
Eslaa Clinic
Cash, credit card
$$ (Based on Special Rates from our Partners)
THB
698 On Nut Rd, On Nut, Suan Luang, Bangkok 10250
Dermatology and beauty clinic is staffed by skin specialists who are highly experienced in treating skin conditions. Under the concept of "Innovative Beauty and Spa Wellness", working alongside an ever-ready team of registered doctors and skin therapists, our skin specialists utilize the latest equipment to aid in diagnosis and deliver the most advanced and effective treatments.
Terms & Conditions:
• This voucher can be used within 2 months after purchase.
• All purchases and treatments cannot be amended.
• These vouchers cannot be used with other promotions.
• Show your voucher from email or GoWabi app for verification
• Appointment has to be booked in advance. The shop contact details will be available in your "GoWabi's Booking Confirmation email or My Booking page"
激光护理
Program to treat melasma, freckles, a routine that effectively removes blemishes, freckles, dark spots under the dermis Help reduce the production of skin pigment. Which causes the occurrence of blemishes, dull face, helps tighten pores Make your skin look whiter naturally.
Q-switch to brighten the skin And reduce dark spots on the face, treatment of freckles, suitable for people who have problems
Black marks from acne, shallow freckles, tattoos and help in the matter of face.
美塑疗法
Meso Fat or mesotherapy is a non-invasive treatment that employs injections of vitamins into the hypodermis layer to obtain desired body shape and reduce fats and cellulites at specific areas.
Meso Fat is a procedure that injects phosphatidylcholine, which is a soybean extract, vitamins, egg yolks, and other minerals into the subcutaneous fat. These substances will dissolve fats in various parts of the body and cause them to break down and agglomerate into small molecules. These molecules will then convert into liquid fats, which are removed via urination and egestion. The procedure will increase the circulation of blood and lymphatic system, causing the surrounding tissues to become stronger and firmer
Essential nutrients and useful for the skin. Help solve the problem of aging skin to be healthier. Help balance the skin Retain moisture Skin is not dry Increased facial skin More radiant than ever.
Helps to brighten the face With poke techniques all over the face, balancing the facial skin to be stronger, reduce acne scars, blemishes, help the skin look white, smooth, bouncy
People Also Like
Bong Bong Clinic
1019 评论
Mandarin Ginger Spa
233 评论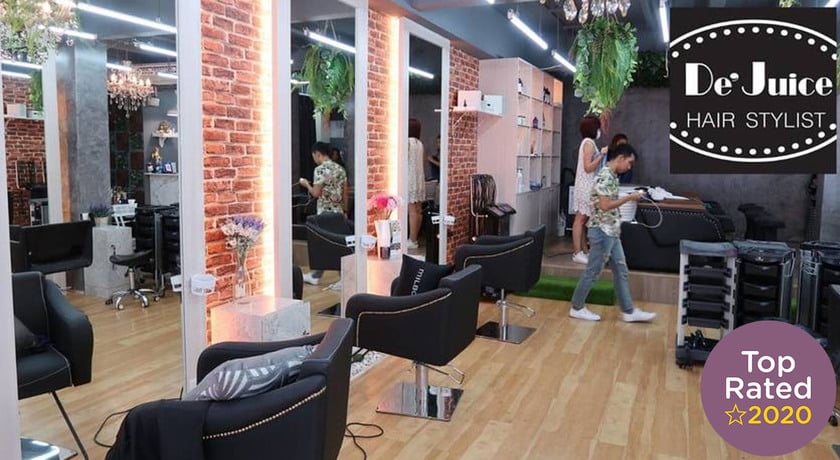 De Juice Hair Stylist
194 评论
Clarins Skin Spa
54 评论