在GoWabi网上预订 - Glam Lash BKK @Ladprao
Glam Lash BKK @Ladprao
Cash, credit card
$$ (Based on Special Rates from our Partners)
THB
50/28 Lumpini Ville, Ladprao 51-Chokchai 4 Ladprao Road, Sapansong, Wangthonglang, Bangkok 10310
ไปใช้บริการมาแล้วประทับใจมากๆเลยค่า คุ้มค่ากับ

- วณิชชา

+1

พี่เจ้าของร้านน่ารักมาก ต่อขนตาละเอียดมาก ถ้าย

- Kaew

+1

ร้านสะอาดมาก เจ้าของร้านทำเองใส่ใจรายละเอียดสุ

- Chanika

+1
Glamlashbkk Private home salon: Eyelash extension, Brow wax, Brow & Lash lamination and Henna
Unlimited eyelash extension is included FREE lash bath with Medical grade Foam Spa, Nano mist spray to decrease eye irritation from glue and Keratin nourishment after eyelash extension.
We used selected products that are safe with reasonable prices.
- Synthetic premium mink and silk lashes. Soft & light. Handmade Korean material
- Korean glue approved by F&D
- All tools are cleaned every time before offering a service to the next customer.
Ask us for more information at Line: @ glamlashbkk
For more review, please go to IG/FB glamlash.bkk
The shops are at
- Lumpini Ville Ladproa 51-Chokchai 4 umpini Ville, Ladprao 51-Chokchai 4 Ladprao Road, Sapansong, Wangthonglang, Bangkok 10310 080-595-3235
- Starview Condo 495/396 Rama 3 Road, Bangkorlaem, Bangkok 10120 086-911-7822
Eyebrow Lifting
Lifting eyebrows for trendy style  can only lifting only front of eyebrow or whole brow. We also provide brow dying for free.
Eyelash Removal
Our eyelash removal provides softly removal without damaging your natural lashes with FDA approved product.
睫毛嫁接
Bottom lash will increase eye volume that provide dolly eye style whith like you wear mascara all the time.
*Service does not include eyelash removal
蜜蜡除眉
We use hot wax to trim the eyebrows according to your original shape, provide fresh look.
Glam Lash BKK @Ladprao
50/28 Lumpini Ville, Ladprao 51-Chokchai 4 Ladprao Road, Sapansong, Wangthonglang, Bangkok 10310
Mon 10:00 AM - 07:00 PM
Tue 10:00 AM - 07:00 PM
Wed 10:00 AM - 07:00 PM
Thu 10:00 AM - 07:00 PM
Fri 10:00 AM - 07:00 PM
Sat 10:00 AM - 07:00 PM
Sun 10:00 AM - 07:00 PM
评价 (访问后客户意见)

---
5.0
ไปใช้บริการมาแล้วประทับใจมากๆเลยค่า คุ้มค่ากับราคามากๆเลย ช่างมีฝีมือ ช่วยเลือกช่วยออกแบบให้เหมาะกับรูปตาของเราได้ ส่วนตัวแล้วมีปัญหารูปตาเล็กและหางตาตก เหนื่อยกับการกรีดอายไลน์เนอร์มากๆ แต่ช่างก็แก้ได้ ทำออกมาสวยประทับใจมากกก อายไลน์เนอร์ไม่จำเป็นอีกเลย ขอบคุณมากนะค๊าสำหรับบริการที่ดีมากๆ จะกลับไปซ้ำอีกแน่นอนค่า
วณิชชา
วณิชชา
ไปใช้บริการมาแล้วประทับใจมากๆเลยค่า คุ้มค่ากับราคามากๆเลย ช่างมีฝีมือ ช่วยเลือกช่วยออกแบบให้เหมาะกับรูปตาของเราได้ ส่วนตัวแล้วมีปัญหารูปตาเล็กและหางตาตก เหนื่อยกับการกรีดอายไลน์เนอร์มากๆ แต่ช่างก็แก้ได้ ทำออกมาสวยประทับใจมากกก อายไลน์เนอร์ไม่จำเป็นอีกเลย ขอบคุณมากนะค๊าสำหรับบริการที่ดีมากๆ จะกลับไปซ้ำอีกแน่นอนค่า
+1

验证评论
已访问 29 Jan 2021
5.0
พี่เจ้าของร้านน่ารักมาก ต่อขนตาละเอียดมาก ถ้ายังไม่ชอบ ยังไม่พอใจก็จัดให้เต็มที่มากๆค่ะ ไว้จะกลับมาอีกแน่นอนค่า
Kaew
Kaew
พี่เจ้าของร้านน่ารักมาก ต่อขนตาละเอียดมาก ถ้ายังไม่ชอบ ยังไม่พอใจก็จัดให้เต็มที่มากๆค่ะ ไว้จะกลับมาอีกแน่นอนค่า
+1

验证评论
已访问 04 Dec 2020
5.0
ร้านสะอาดมาก เจ้าของร้านทำเองใส่ใจรายละเอียดสุดๆ กาวไม่แสบตาเลย และขนตาเบามาก ต่อออกมาตาหวานสุดๆ คุณภาพเกินราคา ถัามีโอกาสจะไปต่ออีกแน่ๆค้า
Chanika
Chanika
ร้านสะอาดมาก เจ้าของร้านทำเองใส่ใจรายละเอียดสุดๆ กาวไม่แสบตาเลย และขนตาเบามาก ต่อออกมาตาหวานสุดๆ คุณภาพเกินราคา ถัามีโอกาสจะไปต่ออีกแน่ๆค้า
+1

验证评论
已访问 01 Dec 2020
5.0
พี่เบลน่ารักมากๆเลยค่ะ ต่อดี สวย เบามือ มากๆๆๆ
Vasinee

Vasinee
พี่เบลน่ารักมากๆเลยค่ะ ต่อดี สวย เบามือ มากๆๆๆ

验证评论
已访问 25 Feb 2021
5.0
แว๊กซ์คิ้วทรงสวยมากค่ะ เก็บรายละเอียดดีมาก
Jeann
Jeann
แว๊กซ์คิ้วทรงสวยมากค่ะ เก็บรายละเอียดดีมาก

验证评论
已访问 04 Feb 2021
5.0
ร้านพี่เบลต่อแน่นทนนานที่สุด
Fahspt

Fahspt
ร้านพี่เบลต่อแน่นทนนานที่สุด

验证评论
已访问 30 Jan 2021
5.0
พี่เจ้าของร้านใจดีมากๆ ละเอียด ใจเย็น เติมให้จนกว่าจะพอใจ ขนตาเบามากๆ ต่อเสร็จไม่ลำคานตาเลยค่ะ ❤️
Thanrada

Thanrada
พี่เจ้าของร้านใจดีมากๆ ละเอียด ใจเย็น เติมให้จนกว่าจะพอใจ ขนตาเบามากๆ ต่อเสร็จไม่ลำคานตาเลยค่ะ ❤️

验证评论
已访问 21 Dec 2020
5.0
ดีมากก ก ไก่ล้านดวงค่ะ พี่เบลเจ้าของร้านน่ารัก ต่อดี ประทับใจ
Fahspt

Fahspt
ดีมากก ก ไก่ล้านดวงค่ะ พี่เบลเจ้าของร้านน่ารัก ต่อดี ประทับใจ

验证评论
已访问 30 Jan 2021
People Also Like
GoWabi Gift Card
6 评论
ISS Aesthetic & Wellness
256 评论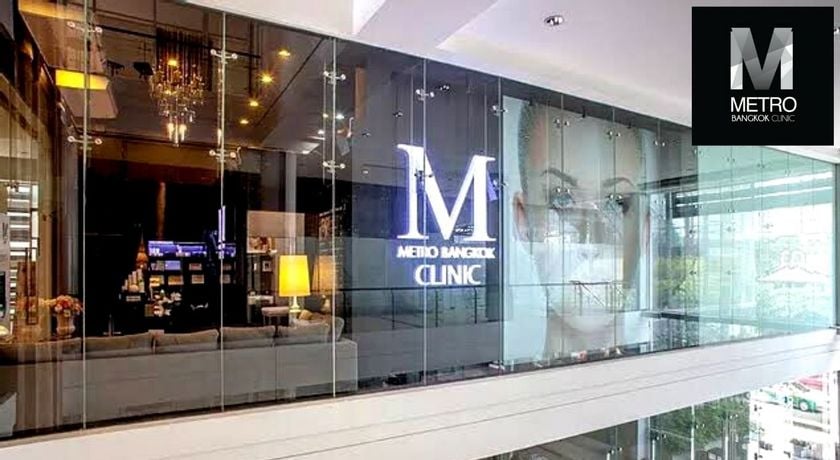 Metro Bangkok Clinic
298 评论