在GoWabi网上预订 - Glam Lash BKK @Rama3
Glam Lash BKK @Rama3
Cash, credit card
$$ (Based on Special Rates from our Partners)
THB
Starview Condo 495/396 Rama 3 Road, Bangkorlaem, Bangkok 10120
ทำดีมากๆ ละเอียด น่ารัก :)

- Peangon

พี่ออยน่ารักมาก แนะนำดีมาก ต่อออกมาสวยมากค่ะ

- Boonbaramee

คุณออยน่ารัก แนะนำละเอียดดีมากค่ะ ออกแบบให้เห

- ศศิกาญจน์
Glamlashbkk Private home salon: Eyelash extension, Brow wax, Brow & Lash lamination and Henna
Unlimited eyelash extension is included FREE lash bath with Medical grade Foam Spa, Nano mist spray to decrease eye irritation from glue and Keratin nourishment after eyelash extension.
We used selected products that are safe with reasonable price.
✔Synthetic premium mink and silk lashes. Soft & light. Handmade Korean material
✔Korean glue approved by F&D
✔All tools are cleaned every time before offering a service to the next customer.
For more review, please go to IG/FB glamlash.bkk
The Shop is located in Star View Condo Rama 3
Eyebrow Lifting
Lifting eyebrows for trendy style  can only lifting only front of eyebrow or whole brow. We also provide brow dyeing for free
Lash lamination & Henna provide natural look for those who only like to wear light make up. Lifting lashes last 1-2 months (Depend on your lifestyle) as if you curl your lashes all the time. After lifting you can use mascara normally. We also provide lash dyeing for free
*Service does not include eyelash removal
Eyelash Removal
Our Eyelash removal provide softly removal without damaging your natural lashes with FDA approved product
蜜蜡除眉
We use hot wax to trim the eyebrows according to your original shape, provide fresh look
评价 (访问后客户意见)

---
5.0
ทำดีมากๆ ละเอียด น่ารัก :)
Peangon
Peangon
ทำดีมากๆ ละเอียด น่ารัก :)

验证评论
已访问 15 Apr 2021
5.0
พี่ออยน่ารักมาก แนะนำดีมาก ต่อออกมาสวยมากค่ะ
Boonbaramee
Boonbaramee
พี่ออยน่ารักมาก แนะนำดีมาก ต่อออกมาสวยมากค่ะ

验证评论
已访问 06 Apr 2021
5.0
คุณออยน่ารัก แนะนำละเอียดดีมากค่ะ ออกแบบให้เหมาะกับLifestyleเรา ส่วนขนตาเบาสบายตามากๆค่ะ โดยรวมประทับใจค่ะ
ศศิกาญจน์
ศศิกาญจน์
คุณออยน่ารัก แนะนำละเอียดดีมากค่ะ ออกแบบให้เหมาะกับLifestyleเรา ส่วนขนตาเบาสบายตามากๆค่ะ โดยรวมประทับใจค่ะ

验证评论
已访问 18 Mar 2021
5.0
ขนตานิ่มเป็นชาติมาก ไม่หนักตา ช่างมีความเป็นกันเองทำให้ไม่เกร็งเวลาต่อ สถานที่สะอาดเดินทางสะดวกค่ะ❤️
Charida

Charida
ขนตานิ่มเป็นชาติมาก ไม่หนักตา ช่างมีความเป็นกันเองทำให้ไม่เกร็งเวลาต่อ สถานที่สะอาดเดินทางสะดวกค่ะ❤️
+1

验证评论
已访问 14 Jan 2021
5.0
พี่ออยเจ้าของร้าน่ารัก บริการดี ละเอียดมาก
มัชฌิมา

มัชฌิมา
พี่ออยเจ้าของร้าน่ารัก บริการดี ละเอียดมาก
+1

验证评论
已访问 31 Jan 2021
People Also Like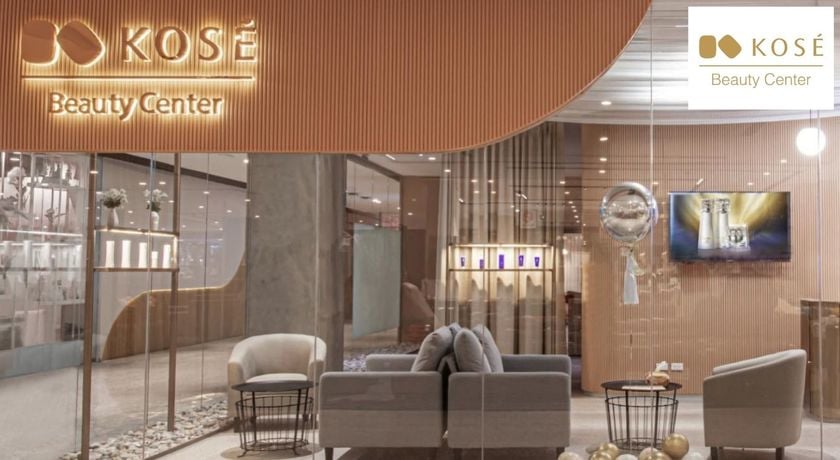 KOSE Beauty Center
167 评论
Alinda Clinic
1611 评论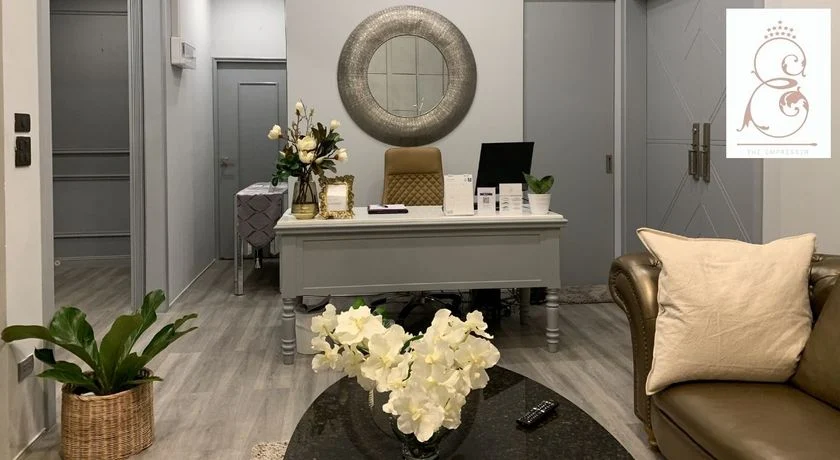 The Empresser (Lash & Brow)
316 评论