在GoWabi网上预订 - Hair Flair (Ploenchit)
Hair Flair (Ploenchit)
Cash, credit card
$$$
THB
Wave Place, 55 Wireless Road, Lumpini Pathumwan 10330 Bangkok, Thailand
Welcome to Hair Flair!
We introduce you to every day great hair day services. We provide excellent hair products and services delivered by our trained professionals. We strive ourselves on excellent customer service and always are willing to assist our customers with tips, and helpful advice.
We will do whatever we can to make your business a success. Hair is your most important accessory!
Book with us today!
Book online your hair treatment, haircut, hair color, at Hair Flair Ploenchit, on Wireless Road near BTS Ploenchit!
评价 (访问后客户意见)

---
Mook
The staffs were really nice. The service amazing and they gave great comments when asking about hair tips
Haircut & Blowdry (Women)

验证评论
已访问 11 Jan 2020

Amanda
Small, cosy hair boutique on ground floor of Wave Place. Only one hairdresser on my day, multiple support staff. Good haircut, price will increase from THB500 to 600.
Haircut & Blowdry (Women)

验证评论
已访问 30 Nov 2019

Rea
Highly recommended . Happy with the service:)
Haircut & Blowdry (Women)

验证评论
已访问 21 Nov 2019
Chutima
ชอบมากกกก พนักงานบริการดีมาก นวดและตัดผมดีมาก ใส่ใจรายละเอียด กลับมาใหม่แน่นอน
Haircut & Blowdry (Women)

验证评论
已访问 10 Nov 2019
Pleng
ทางร้านบริการดีมากเลยค่ะ สระผมนวดศีรษะสบายมากเลย พี่ๆพนักงานน่ารักทุกคนเลยค่ะ
Haircut & Blowdry (Women)

验证评论
已访问 27 Oct 2019

Sarah
AMAZING service, amazing haircut.

验证评论
已访问 21 Aug 2019

Ratana
ใช้บริการที่สาขานี้ตลอดถึงแม้ไม่บ่อย บริการดีมาก สระผมดีมาก พนักงานตั้งใจ ถึงแม้จะไม่ระบุช่าง แต่ก็ให้บริการดีทุกคนค่ะ สิ่งที่แตกต่างจากร้านอื่นคือ การบริการ การสระผม ร้านสะอาด เดินทางสะดวกมากค่ะ

验证评论
已访问 13 May 2019
Ly
The staff is very attentive and kind. Great service. However I'm not really happy with the colour.

验证评论
已访问 27 Apr 2019

Sandra
Great experience. The venue is clean, modern and well decorated. Love my haircut. Highly recommended.

验证评论
已访问 16 Apr 2019
Vicky
The cut is nice with deep head massage. I will suggest the rhythm of massage to be slower and more gentle.

验证评论
已访问 09 Apr 2019
People Also Like
Papalashzie
8 评论
The Zapp Clinic
24 评论
Mandarin Ginger Spa
31 评论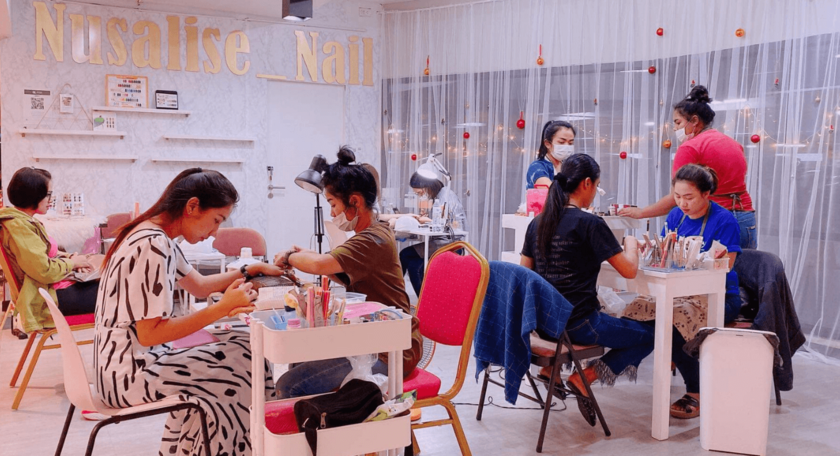 Nusalise Nail (Samrong Branch)
No reviews yet
Hair Flair (Ploenchit)
Wave Place, 55 Wireless Road, Lumpini Pathumwan 10330 Bangkok, Thailand
周一 10:00 AM - 08:00 PM
周二 10:00 AM - 08:00 PM
周三 10:00 AM - 08:00 PM
周四 10:00 AM - 08:00 PM
周五 10:00 AM - 08:00 PM
周六 10:00 AM - 08:00 PM
周天 10:00 AM - 08:00 PM
Available Payment Methods
People Also Like
Papalashzie
8 评论
The Zapp Clinic
24 评论
Mandarin Ginger Spa
31 评论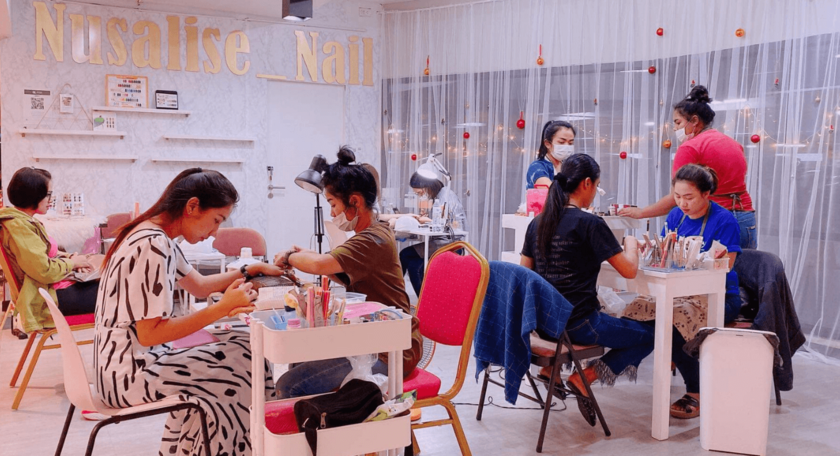 Nusalise Nail (Samrong Branch)
No reviews yet