在GoWabi网上预订 - Khongkwan Clinic
Khongkwan Clinic
Cash, credit card
$$ (Based on Special Rates from our Partners)
THB
991 4th Floor, Siam Paragon, Rama I Rd, Khwaeng Pathum Wan, Khet Pathum Wan, Bangkok 10330
ไปใช้บริการสาจาพารากอน ไปถึงร้านปุ๊ป พนง ขายคอ

- วรรณวิมล

+1

Seemingly effective treatment, just know you'l

- Jenica

+1

อยู่ในพารากอน ชั้น 4 เดินทางสะดวก คนทำมือเบา ไ

- Pinmayurachat

+1
An excellent service to ensure maximal customer satisfaction, is what makes Khongkwan Clinic (KKC) a Semi-Surgery Center the best aesthetic clinic. We are proud to offer customer care and beauty experience by a professional specialist team. With an exceptional reputation over 10 years, more than 13 branches in Thailand and Laos. Khongkwan Clinic is a leading beauty and semi-surgery clinic. Famous group leaders, celebrities, people in the entertainment industry and foreigners all trust Khongkwan Clinic for beauty advice.

" Authentic Beauty Experiences Discover Wellness from Urbanity service with Khongkwan Clinic."
Khongkwan Clinic was established in 2007 by Khongkwan Fujitnirun Winthuphan and 3 other plastic surgery specialists with the concept of "Luxury Beauty Service" and to be a heart-warming clinic. Doctor Khongkwan Fujitnirun had strong determination to enhance cosmetic surgery to make it a luxurious service and he eventually succeeded in 2013. The Clinic now consider customers as VIP guests.
"Experience the new age of beauty, the new luxury of today."
Khongkwan Clinic is a life-changing experience. A health transformation made possible by achieving optimum health & wellness. Take charge of your health.
Book Khongkwan Clinic online now to get special discounts on บท็อกซ์, facial treatment, laser treatment, Laser treatment, hair removal, treatment, underarm laser, underarm removal, bikini removal, bikini laser, laser yag, IPL and other services. Read about Khongkwan Clinic review from other customers who have left a review. Full menu and prices with promotion and special discount.
Terms & Conditions:
• This voucher can be used within 2 month after purchase.
• All purchases and treatments cannot be amended.
• These vouchers cannot be used with other promotions.
• Show your voucher from email or GoWabi app for verification
• Appointment has to be booked in advance. The shop contact details will be available in your "GoWabi's Booking Confirmation email or My Booking page"
Branches:
Emquartier Department Store Branch, Floor 4, Building A
The Emporium Department Store, 3rd Floor
Paragon Department Store, 4th Floor
Central Pinklao Department Store, 3rd Floor
Central Pinklao Department Store, Floor 16, Tower B zone
Central Bangna Department Store Branch, Floor 3
Central Ladprao Department Store, Floor 6
The Promenade branch, floor 4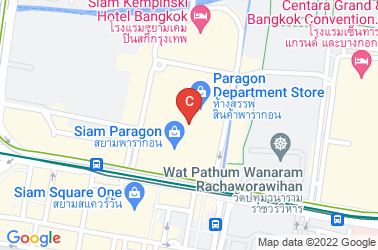 Khongkwan Clinic
991 4th Floor, Siam Paragon, Rama I Rd, Khwaeng Pathum Wan, Khet Pathum Wan, Bangkok 10330
Mon 10:00 AM - 09:00 PM
Tue 10:00 AM - 09:00 PM
Wed 10:00 AM - 09:00 PM
Thu 10:00 AM - 09:00 PM
Fri 10:00 AM - 09:00 PM
Sat 10:00 AM - 09:00 PM
Sun 10:00 AM - 09:00 PM
评价 (访问后客户意见)

---
2.0
ไปใช้บริการสาจาพารากอน ไปถึงร้านปุ๊ป พนง ขายคอร์ส อย่างเดียว และตามไปขายถึงในห้องที่เราไปใช้บริการ เกินไปมาก แย่มาก
วรรณวิมล
วรรณวิมล
ไปใช้บริการสาจาพารากอน ไปถึงร้านปุ๊ป พนง ขายคอร์ส อย่างเดียว และตามไปขายถึงในห้องที่เราไปใช้บริการ เกินไปมาก แย่มาก
+1

验证评论
已访问 27 Dec 2020
4.0
Seemingly effective treatment, just know you'll be offered a number times to subscribe to a package
Jenica
Jenica
Seemingly effective treatment, just know you'll be offered a number times to subscribe to a package
+1

验证评论
已访问 10 Oct 2020
4.0
อยู่ในพารากอน ชั้น 4 เดินทางสะดวก คนทำมือเบา ไม่พูดเยอะดี ทำแปบเดียวกลับบ้านได้ ก็บริการดีแหละ เเต่จะเน้นขายคอร์สหน่อย
Pinmayurachat
Pinmayurachat
อยู่ในพารากอน ชั้น 4 เดินทางสะดวก คนทำมือเบา ไม่พูดเยอะดี ทำแปบเดียวกลับบ้านได้ ก็บริการดีแหละ เเต่จะเน้นขายคอร์สหน่อย
+1

验证评论
已访问 02 Sep 2020
2.0
บริการดี พนักงานเอาใจใส่
สุชัญญา

สุชัญญา
บริการดี พนักงานเอาใจใส่
+1

验证评论
已访问 25 Jul 2020
5.0
Relaxing treatment👍🏻
Jenica
Jenica
Relaxing treatment👍🏻
+1

验证评论
已访问 10 Oct 2020
5.0
ไม่เจ็บเลยพนักงานใส่ใจดี
Nalin
Nalin
ไม่เจ็บเลยพนักงานใส่ใจดี
+1

验证评论
已访问 07 Jun 2020
4.0
พนักงาน บริการดีค่ะแนะนำดี
Nicharus
Nicharus
พนักงาน บริการดีค่ะแนะนำดี
+1

验证评论
已访问 21 Mar 2020
4.0
หลังทำเสร็จผิวเนียนดีค่ะ
Praewpailin
Praewpailin
หลังทำเสร็จผิวเนียนดีค่ะ

验证评论
已访问 30 Sep 2019
People Also Like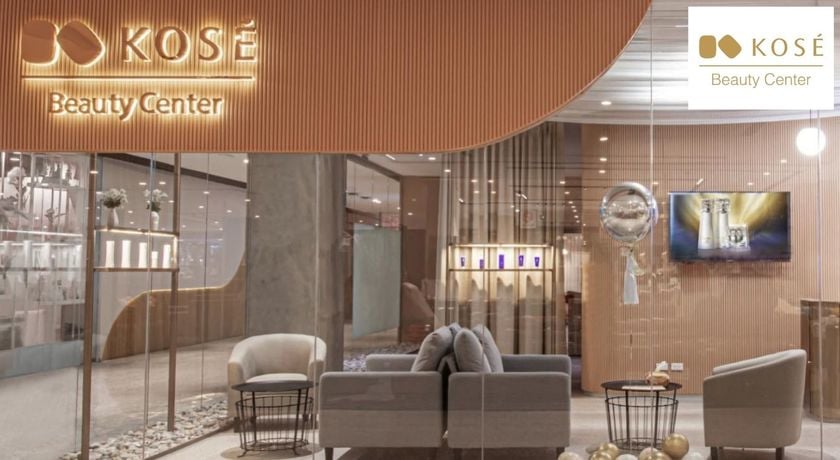 KOSE Beauty Center
164 评论
Alinda Clinic
1599 评论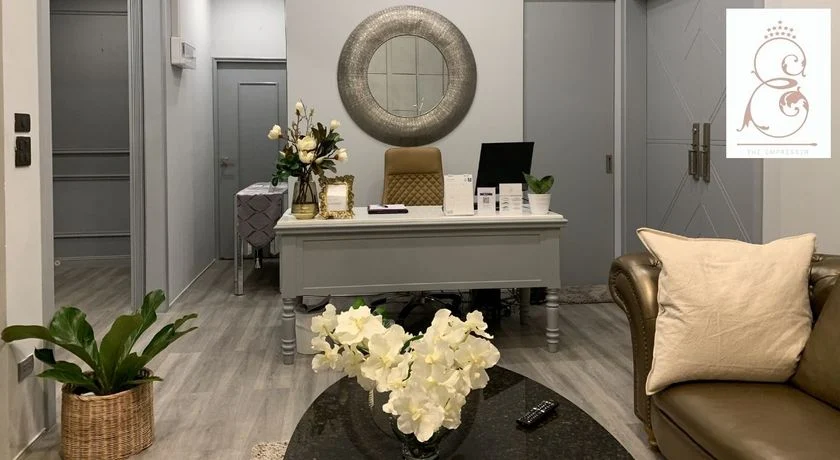 The Empresser (Lash & Brow)
303 评论