在GoWabi网上预订 - Laks Thai Beauty Nails & Eyelashes
Laks Thai Beauty Nails & Eyelashes
Cash, credit card
$$ (Based on Special Rates from our Partners)
THB
204/10-12 Rd.sukhumvit soi77 Prakanong nua wattana Bangkok 10110
สถานที่เดินทางง่าย ร้านสะอาดพนักงานตรงเค้าเต้อ

- Chidchanok

ก้ดีค่ะ แต่ช่างโอเค สีสวยยย

- Ices

สีมีให้เลือกเยอะ บริการดี เก็บรายละเอียดดี ชอบ

- Kanthida
Laks Thai Beauty Sukhumvit 77
Service: Eyelash extension/ Lifting Eyelash and Eyebrows /Nails Gel color / Waxing / Body Massage and Spa
A place that ladies&gentlemen can enjoy time together Our shop in Laks Thai Massage building Near Big C Onnut
*Last booking at 7 PM.

No Show: Non-arrivals will be subject to Full Charges. 10 mins after the starting time of reservation is considered "No Show".
Terms & Conditions:
• This voucher can be used within 3 months after purchase.
• All purchases and treatments cannot be amended.
• These vouchers cannot be used with other promotions.
• Show your voucher from email or GoWabi app for verification
• Appointment has to be booked in advance. The shop contact details will be available in your "GoWabi's Booking Confirmation email or My Booking page"
Gel polish, products imported from Japan, safe, beautiful color and Long lasting
-Can choose normal gel polish 2 colors excluding glitter.
*This promotion include Gel removal 
The shop provides Gel Removal  (Hands or feet).
Eyebrow Lifting
Raise the base
Your eyebrows to line up more beautiful.
The product has long lasting quality.
Eyelash Lifting
Lifting
The roots of your lashes to line up, beautiful, bouncy, more outstanding.
 The product has long lasting quality.
It is to lift the roots of your eyebrows and eyelashes to line them up to look more beautiful.
Free dyeing eyelashes to be sharp, look thicker
safe Product 
Have long lasting quality
接甲&抛光
Gel polish and gel nail extensions With products from Taiwan and Korea, safe, beautiful color, long lasting
- You can choose to paint the gel color 2 colors.
*This promotion does not include gel removal service
评价 (访问后客户意见)

---
4.25
สถานที่เดินทางง่าย ร้านสะอาดพนักงานตรงเค้าเต้อบริการไม่ค่อยประทับใจ เเต่ช่างต่อขนตาบริการดี ขนตาทรงสวยเเต่ไม่ทนหลุดค่อนข้างง่าย
Chidchanok
Chidchanok
สถานที่เดินทางง่าย ร้านสะอาดพนักงานตรงเค้าเต้อบริการไม่ค่อยประทับใจ เเต่ช่างต่อขนตาบริการดี ขนตาทรงสวยเเต่ไม่ทนหลุดค่อนข้างง่าย

验证评论
已访问 30 Dec 2020
3.0
ก้ดีค่ะ แต่ช่างโอเค สีสวยยย
Ices
Ices
ก้ดีค่ะ แต่ช่างโอเค สีสวยยย

验证评论
已访问 07 Mar 2021
5.0
สีมีให้เลือกเยอะ บริการดี เก็บรายละเอียดดี ชอบมากค่ะ
Kanthida

Kanthida
สีมีให้เลือกเยอะ บริการดี เก็บรายละเอียดดี ชอบมากค่ะ

验证评论
已访问 03 Apr 2021
5.0
ชอบมากกก เป็นกันเองสุดๆ ทำทั้งเล็บ ขนตา ชอบคะ ช่างน่ารัก บริการดีด้วย ร้านสะอาด เรียกว่าเป็นลูกค้าประจำเลยก็ได้นะคะ😅 หลงรักทำร้านนี้ประจำอยู่แล้ว
Natsi
Natsi
ชอบมากกก เป็นกันเองสุดๆ ทำทั้งเล็บ ขนตา ชอบคะ ช่างน่ารัก บริการดีด้วย ร้านสะอาด เรียกว่าเป็นลูกค้าประจำเลยก็ได้นะคะ😅 หลงรักทำร้านนี้ประจำอยู่แล้ว

验证评论
已访问 23 Apr 2021
4.5
ไม่แน่ใจว่าปกติเล็บเท้าต้องใช้แอลกอฮอล์ชุบสำลีแปะให้สีเจลหลุดเหมือนเล็บมือมั้ย แต่พนักงานทำแค่นิ้วโป้ง ที่เหลือให้ขูดๆออกกับกรรไกรตัด ไม่แน่ใจว่าทำลายเล็บมากกว่ารึเปล่า อยากให้ใช้แอลกอฮอล์ทั้งหมดมากกว่าค่ะ
Wattanapohn
Wattanapohn
ไม่แน่ใจว่าปกติเล็บเท้าต้องใช้แอลกอฮอล์ชุบสำลีแปะให้สีเจลหลุดเหมือนเล็บมือมั้ย แต่พนักงานทำแค่นิ้วโป้ง ที่เหลือให้ขูดๆออกกับกรรไกรตัด ไม่แน่ใจว่าทำลายเล็บมากกว่ารึเปล่า อยากให้ใช้แอลกอฮอล์ทั้งหมดมากกว่าค่ะ

验证评论
已访问 19 Apr 2021
5.0
บรรยากาศร้านเงียบดีมาก สะอาด ใหม่ พนักงานบริการดี ทาสีให้สามรอบ ทรงเล็บโอเค รอบนี้ทำเล็บเท้า เก้าอี้เหมาะกับทำเล็บมือมากกว่า นั่งไม่ค่อยสบาย นอกจากนี้ดีหมดค่ะ กลับไปทำอีกแน่ๆค่ะ
Wattanapohn
Wattanapohn
บรรยากาศร้านเงียบดีมาก สะอาด ใหม่ พนักงานบริการดี ทาสีให้สามรอบ ทรงเล็บโอเค รอบนี้ทำเล็บเท้า เก้าอี้เหมาะกับทำเล็บมือมากกว่า นั่งไม่ค่อยสบาย นอกจากนี้ดีหมดค่ะ กลับไปทำอีกแน่ๆค่ะ

验证评论
已访问 19 Apr 2021
5.0
ช่างทาละเอียดมาก ให้คำแนะนำ ช่วยเลือกสีดีมากเลยค่ะ ไปซ้ำต่อแน่นอน
Pakaporn

Pakaporn
ช่างทาละเอียดมาก ให้คำแนะนำ ช่วยเลือกสีดีมากเลยค่ะ ไปซ้ำต่อแน่นอน

验证评论
已访问 16 Apr 2021
5.0
พนักงานทำเล็บละเอียดมากค่ะ
ฐินาณัฏฐ์
ฐินาณัฏฐ์
พนักงานทำเล็บละเอียดมากค่ะ

验证评论
已访问 14 Apr 2021
5.0
ร้านสะอาด ทำเล็บละเอียดดี
Wanida
Wanida
ร้านสะอาด ทำเล็บละเอียดดี

验证评论
已访问 15 Apr 2021
5.0
บริการดี ร้านสะอาดสะอ้าน
Wanida
Wanida
บริการดี ร้านสะอาดสะอ้าน

验证评论
已访问 15 Apr 2021
People Also Like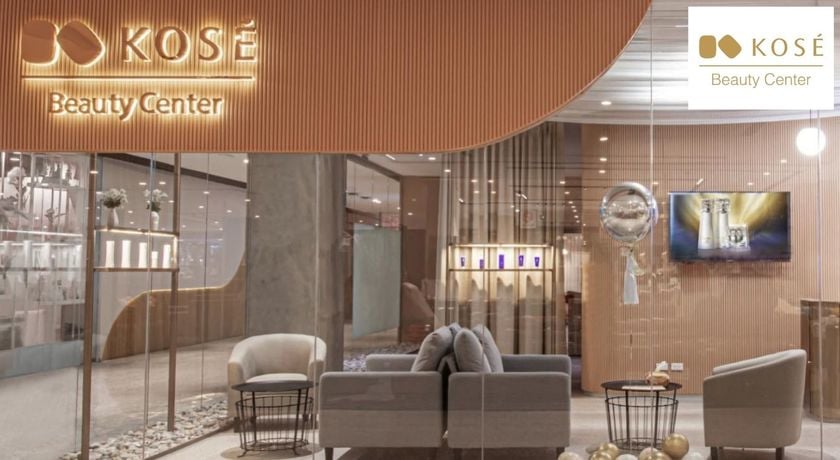 KOSE Beauty Center
171 评论
Alinda Clinic
1634 评论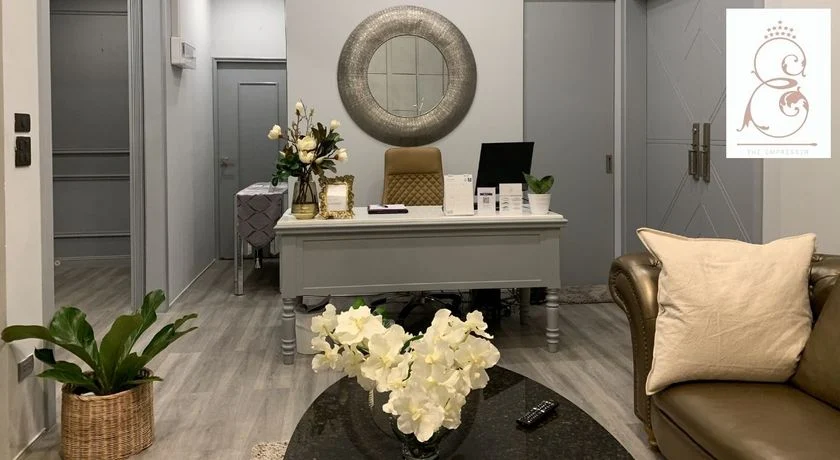 The Empresser (Lash & Brow)
385 评论