在GoWabi网上预订 - Lash Social Club
Lash Social Club
Cash, credit card
$$ (Based on Special Rates from our Partners)
THB
281/7 Soi sukhumvit 63(Ekkamai 15), Klongtan Nuea,Wattana,bangkok
ร้านสะอาดและบริการดีค่ะ ขนตานุ่มและเรียงสวยมาก

- Nattawan

ขนตาเส้นบาง เบาดี แต่หลุดเร็วมากคะ

- กะรัตพลอย

ดีมากค่ะ ร้านสะอาด ราคาดี

- Kanthida
Lash Social Club is located at Cone no.9 Ekkamai Soi 15, the shop uses premium products imported from Japan and Korea for the safety of the eyes and facial areas of all customers. We provide eyelash lifting, eyebrow lifting, and eyelash extension with both strands-by-strands extension techniques and volume techniques. The shop is open from 10.00-20.00 with parking.
Terms & Conditions:
• This voucher can be used within 2 months after purchase.
• All purchases and treatments cannot be amended.
• These vouchers cannot be used with other promotions.
• Show your voucher from email or GoWabi app for verification
• Appointment has to be booked in advance. The shop contact details will be available in your "GoWabi's Booking Confirmation email or My Booking page"
Eyebrow Lifting
Eyebrows lifting to have more beautiful shape. It helps saving time to do makeup in the morning as well.
Eyelash Lifting
Eyelash lifting to make the lashes arrange beautiful. It make the eyes have dimensions and natural look.
Eyelash Removal
The shop provides Eyelash removal.
评价 (访问后客户意见)

---
5.0
ร้านสะอาดและบริการดีค่ะ ขนตานุ่มและเรียงสวยมาก ตอนนัดมีปัญหานิดหน่อยทำให้ผิดคิวนัดช่างออกไปธุระ แต่เจ้าของร้านโทรมาขอโทษเอง และพูดจาดีมากค่ะ รอช่างกลับมาไม่นานถือว่าโอเคเลยค่ะ แนะนำร้านนี้เลย
Nattawan
Nattawan
ร้านสะอาดและบริการดีค่ะ ขนตานุ่มและเรียงสวยมาก ตอนนัดมีปัญหานิดหน่อยทำให้ผิดคิวนัดช่างออกไปธุระ แต่เจ้าของร้านโทรมาขอโทษเอง และพูดจาดีมากค่ะ รอช่างกลับมาไม่นานถือว่าโอเคเลยค่ะ แนะนำร้านนี้เลย

验证评论
已访问 24 Apr 2021
3.0
ขนตาเส้นบาง เบาดี แต่หลุดเร็วมากคะ
กะรัตพลอย

กะรัตพลอย
ขนตาเส้นบาง เบาดี แต่หลุดเร็วมากคะ

验证评论
已访问 26 Apr 2021
5.0
ดีมากค่ะ ร้านสะอาด ราคาดี
Kanthida

Kanthida
ดีมากค่ะ ร้านสะอาด ราคาดี

验证评论
已访问 24 Apr 2021
4.5
She is kind but the work was 1.5h
Hinako
Hinako
She is kind but the work was 1.5h. little be long time

验证评论
已访问 06 Mar 2021
5.0
จองนานนิดนึง เกือบเดือน แต่พอได้ทำ ถือว่าทำดีมาก ในราคาที่เบามากๆ คุ้มค่ะ
Pakki
Pakki
จองนานนิดนึง เกือบเดือน แต่พอได้ทำ ถือว่าทำดีมาก ในราคาที่เบามากๆ คุ้มค่ะ

验证评论
已访问 20 Apr 2021
5.0
จะไปอีกกกกกงือดีมากกกกกกก
Onsasi
Onsasi
จะไปอีกกกกกงือดีมากกกกกกก

验证评论
已访问 20 Apr 2021
5.0
พนักงานสุภาพให้บริการดีมาก บอกวิธีแนะนำในการดูแลขนตาหลังการทำที่ร้าน
Mint
Mint
พนักงานสุภาพให้บริการดีมาก บอกวิธีแนะนำในการดูแลขนตาหลังการทำที่ร้าน

验证评论
已访问 18 Apr 2021
3.0
ขนตาเบาดีคะ แต่ต่อมาหลายร้านเลยเฉยๆ บางจุดยังไม่ละเอียดเท่าไรคะ แต่ถ้าใครยังไม่เคยต่อก็ลองไปต่อดูคะเพราะราคาไม่แพงมาก
กะรัตพลอย

กะรัตพลอย
ขนตาเบาดีคะ แต่ต่อมาหลายร้านเลยเฉยๆ บางจุดยังไม่ละเอียดเท่าไรคะ แต่ถ้าใครยังไม่เคยต่อก็ลองไปต่อดูคะเพราะราคาไม่แพงมาก

验证评论
已访问 26 Apr 2021
5.0
บริการ แนะนำและใส่ใจดีเลยค่ะ
Muk

Muk
บริการ แนะนำและใส่ใจดีเลยค่ะ

验证评论
已访问 14 Apr 2021
5.0
ต่อสวยค่ะ ขนตานิ่ม ไม่เคืองตา เตียงนอนสบาย หลับสนิทเลยค่ะ มีแปรงปัดขนตาแถมให้ด้วยค่ะ ส่วนความคงทนต้องดูอีกทีค่ะ ว่าอยู่ได้นานเท่าไหร่
ปภัสรินทร์

ปภัสรินทร์
ต่อสวยค่ะ ขนตานิ่ม ไม่เคืองตา เตียงนอนสบาย หลับสนิทเลยค่ะ มีแปรงปัดขนตาแถมให้ด้วยค่ะ ส่วนความคงทนต้องดูอีกทีค่ะ ว่าอยู่ได้นานเท่าไหร่

验证评论
已访问 12 Apr 2021
People Also Like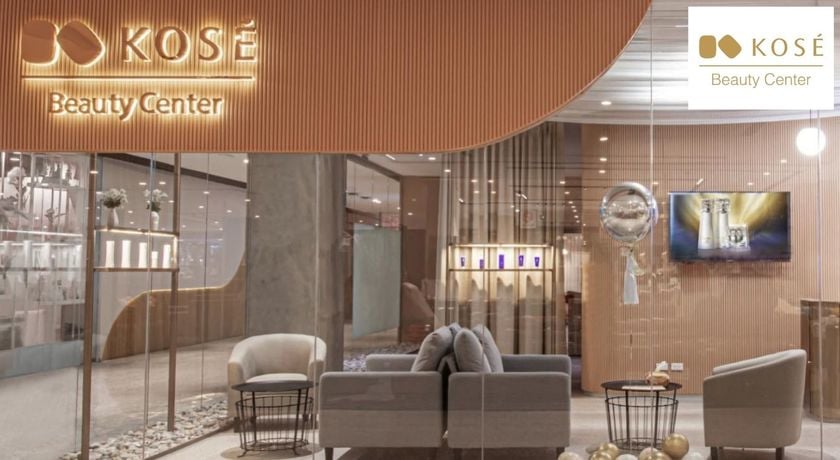 KOSE Beauty Center
171 评论
Alinda Clinic
1634 评论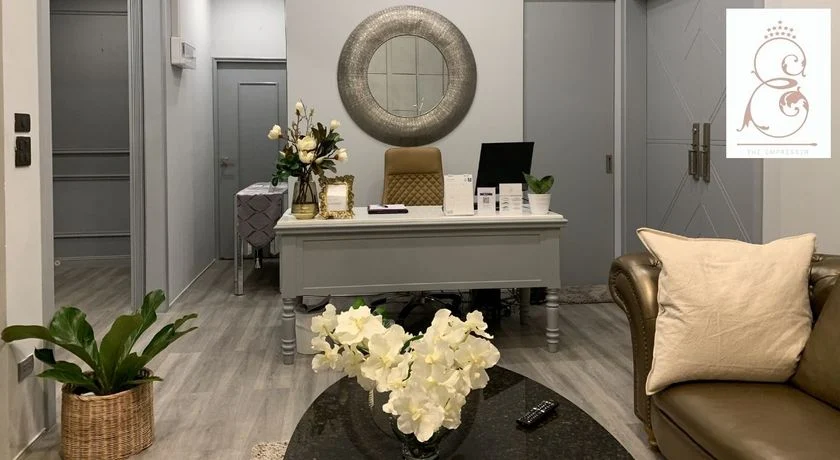 The Empresser (Lash & Brow)
385 评论