在GoWabi网上预订 - Let's Relax Hua Hin
Let's Relax Hua Hin
Cash, credit card
$$$
THB
234/1 2nd Fl., 3rd Fl., Hua Hin Market Village Phetkasem Road, Tumbon Hua Hin, Hua Hin, Prachuapkhirikhan 77110
At Let's Relax Hua Hin you will experience pure relaxation and comfort. Designed in Retro chic concept, the Let's Relax Spa Hua Hin is conveniently accessible from all major hotels and attractions. Let's Relax Spa is situated in Duplex on the 2nd and 3rd Floor of Hua Hin Market Village, which is accessible, by car on Phetkasem Road (Near Soi Hua Hin 88/1). Let's Relax Hua Hin presents a calm ambiance for the spa-goers with over 15 treatment rooms with single, double and triple rooms. Treat yourself with Aromatic Hot Stone Massages, Thai Traditional Massages and many other affordable services. Simply book your next treatment at Let's Relax Spa Hua Hin online on GoWabi through our application or website and enjoy what the best spa has to offer.
Both male and female therapists will be randomly selected to provide the services.
传统泰式按摩
THAI MASSAGE is influenced by Chinese and Indian healing arts, which involves a combination of stretching and acupressure techniques. The massages are oil free and performed on a mattress, with loose pajamas are worn. This massage is a back and leg massage only unlike the THAI HERBAL MASSAGE which is a whole body massage.
全身裹敷
BODY WRAP is a treatment where the body is pasted with herbs and wrapped in a plastic sheet for about 20 minutes and kept under the heated blanket, also accompanied by head and scalp massage. It pampers and moisturizes skin at the same time.
四手连弹按摩
FOUR-HAND THAI MASSAGE, Traditional Thai massage performed by two therapists at once that involves a unique combination of gentle stretching and acupressure techniques.
头部肩颈按摩
BACK & SHOULDER MASSAGE is typically massage that uses finger pressure and so with the hands and elbows which focuses on tension areas of back and shoulder. Good for jet lags, eases strain and tension,mobilizes stiff joints and improve blood circulation.
热石按摩
AROMATIC HOT STONE MASSAGE, where heated stones and warm essential oils are being used to massage the body, to release tension, nervous fatigue and create a positive flow in the body.
身体局部按摩
The popular FOOT REFLEXOLOGY. This is an ancient method of massaging pressure points on reflex zones of the foot that correspond to individual parts of the body. The technique is believed to help promote oxygenation of tissues, revival of waste, improves circulation, ease pain and treat a wide range of acute and chronic illnesses.
身体磨砂
BODY SCRUB exfoliates the dead skin cells using various combination of sea salt, essential oils, water, skin brush or loofah to massage the body and to nourish the skin, improve circulation, cleanse and tone even the most sensitive skin.
Let's Relax Hua Hin
234/1 2nd Fl., 3rd Fl., Hua Hin Market Village Phetkasem Road, Tumbon Hua Hin, Hua Hin, Prachuapkhirikhan 77110
Mon 10:00 AM - 11:45 PM
Tue 10:00 AM - 11:45 PM
Wed 10:00 AM - 11:45 PM
Thu 10:00 AM - 11:45 PM
Fri 10:00 AM - 11:45 PM
Sat 10:00 AM - 11:45 PM
Sun 10:00 AM - 11:45 PM
评价 (访问后客户意见)

---

Claire
Everything is just perfect! A wonderful experience!

验证评论
已访问 16 May 2019
People Also Like
Papalashzie
8 评论
The Zapp Clinic
24 评论
Mandarin Ginger Spa
31 评论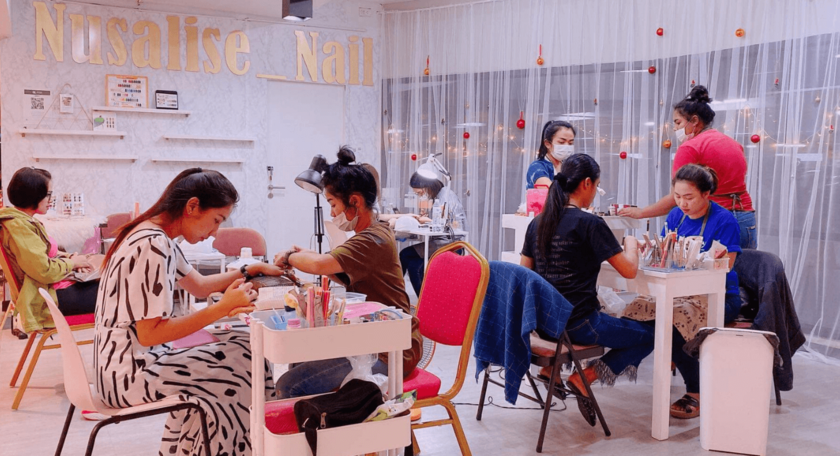 Nusalise Nail (Samrong Branch)
No reviews yet
Let's Relax Hua Hin
234/1 2nd Fl., 3rd Fl., Hua Hin Market Village Phetkasem Road, Tumbon Hua Hin, Hua Hin, Prachuapkhirikhan 77110
周一 10:00 AM - 11:45 PM
周二 10:00 AM - 11:45 PM
周三 10:00 AM - 11:45 PM
周四 10:00 AM - 11:45 PM
周五 10:00 AM - 11:45 PM
周六 10:00 AM - 11:45 PM
周天 10:00 AM - 11:45 PM
Available Payment Methods
People Also Like
Papalashzie
8 评论
The Zapp Clinic
24 评论
Mandarin Ginger Spa
31 评论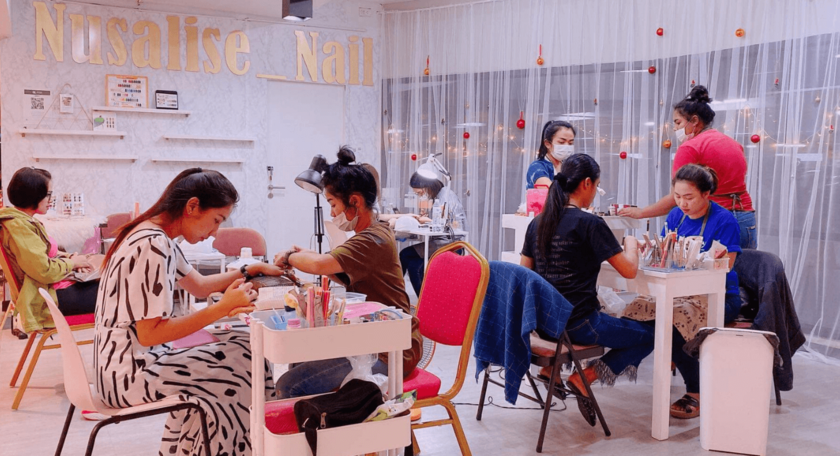 Nusalise Nail (Samrong Branch)
No reviews yet